by Tom Gaylord
Writing as B.B. Pelletier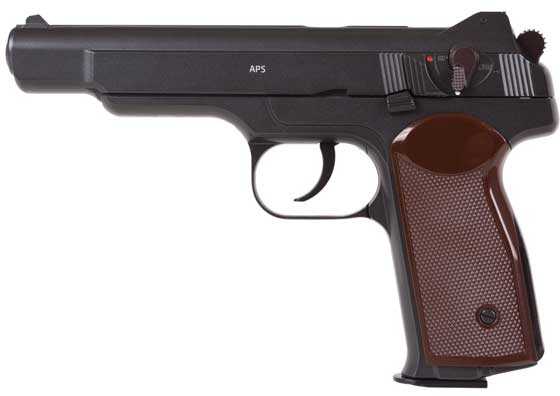 Gletcher's Stechkin blowback BB pistol.
This report covers:
Velocity day
Piercing pin
Daisy BBs
Slide stays back after the last shot
Air Venturi Copper-Plated BBs
Umarex BBs
Shot count
Don't count on the brand of CO2 cartridge!
Recoil from the blowback
Trigger pull
Summary
Velocity day
We learned a lot about the Soviet Stechkin select-fire pistol in Part 1, or at least I did, when researching it. Today we discover how powerful this Gletcher Stechkin APS BB pistol is. I will also comment on the trigger and the blowback feel.
Piercing pin
The pistol is rated to shoot at 410 f.p.s., so let's see what this one will do. Before we dive in, though, let me give you a peek at the piercing pin and corresponding CO2 cartridge seal.

The piercing pin is hard to see because it's slightly out of focus. It's a hollow tube that's ground on an angle on one side to have a pointed tip on the other side. The green around it is the seal material that the face of the cartridge pushes into.