by Tom Gaylord
Writing as B.B. Pelletier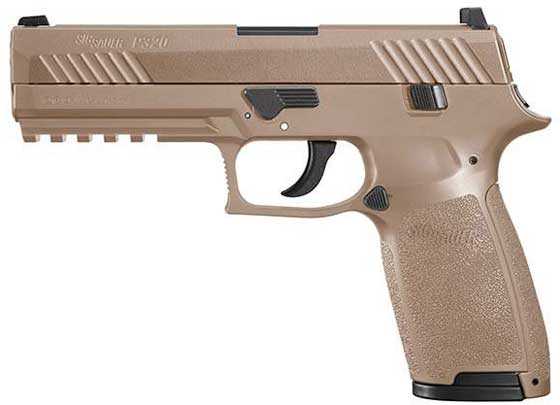 Sig P320 pellet and BB pistol.
This report covers:
The test
Air Venturi Steel BBs
Hornady Black Diamond BBs
Analysis
Trigger
Belt reliability
Air Venturi Smart Shot BBs
Evaluation
Today I look at the accuracy of the Sig Sauer P320 pellet pistol with BBs. These combination guns can sometimes be great with both BBs and pellets, but usually they are good with one and not as good with the other. The difference is due to the size difference of the projectiles. We will look at the accuracy with pellets in Part 4, so today it's just BBs.
The test
I shot from 5 meters (just over 16 feet) with the pistol resting on the UTG Monopod. I was seated, so only the pistol was being tested — not me. This pistol has good crisp sights for target work, though they are not adjustable.