by Tom Gaylord
Writing as B.B. Pelletier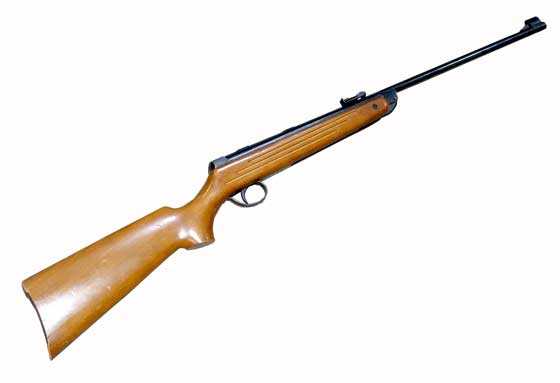 BSA Meteor Mark I.
Part 1
Part 2
Part 3
Part 4 
Part 5
Part 6
This report covers:
The test
Scope not good!
Sight-in
RWS Hobbys
The state of the tune
RWS Superpoints
Results
Today I shoot the BSA Meteor Mark I with its factory scope. This is a 2-power scopes that I doubt was ever filled with nitrogen, so the optics are less than sparking. They are at the toy level, at best.
The test
I'm shooting at 10 meters, using the two pellets that were the most accurate in the last test. The rifle is rested directly on a sandbag, because it demonstrated that was okay in the last test. Last time I shot at 10-meter air pistol targets, but this scope magnifies two times, so now I'm using 10-meter air rifle targets.