by Tom Gaylord
Writing as B.B. Pelletier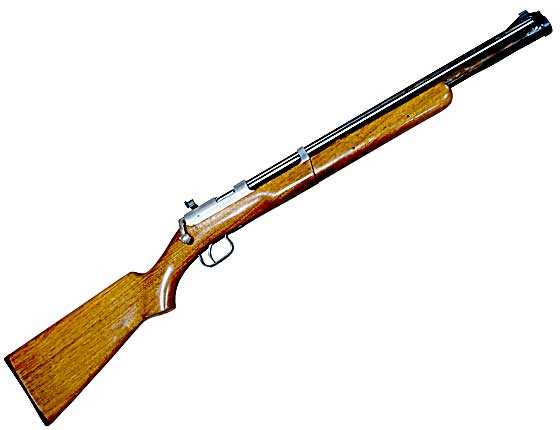 Like all Supergrades, my new rifle is graceful and attractive.
This report covers:
No front sight
The test
Beeman Silver Jets
Sheridan Cylindricals
Crosman Premiers
About the same
Velocity
Variable pumps with Crosman Premier pellets
Stability
Conclusion
Well, after the last session when the pump mechanism and valve seemed to be fixed I was all set to start testing the Sheridan Supergrade for accuracy. The first thing I did was hoist the rifle to my shoulder, to see whether I could see the front sight through the rear peep. Oh no! I couldn't see it! So I switched shoulders and looked with my left eye. Oh no! I couldn't even see it with that eye — the eye I have been calling my good eye. Was there even a front sight on the gun?