by Tom Gaylord
Writing as B.B. Pelletier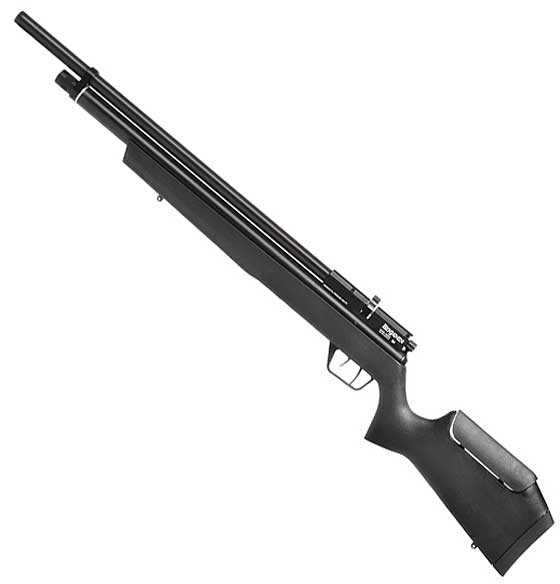 Second-generation Benjamin Marauder in a synthetic stock.
UTG Bubble Leveler scope: Part 1
Part 1
Part 2
Part 3
Part 4
Part 5
Part 6
Part 7
Part 8
Part 9
Part 10
This report covers:
Brief recap
Bubble Leveler scope
Fill the rifle
The test
Second target
Third target
What did we learn?
Next
Pump-assist Benjamin video
Brief recap
As you may recall, this report now includes the UTG 4-16 Bubble Leveler scope that I am also testing. I mounted it on the gen 2 .25 -caliber Benjamin Marauder rifle because I had my rifle's action tuned by Tom Himes. The maximum number of good shots on a fill went from 16 to 22-24 and the velocity spread across those magazines dropped to a much smaller number. That means an extra magazine before it's time to top off again. Tom Himes can be reached at batts@spcracing.com if you want a tune like the one I had. You can read all about it in Parts 8 and 9.