by Tom Gaylord
Writing as B.B. Pelletier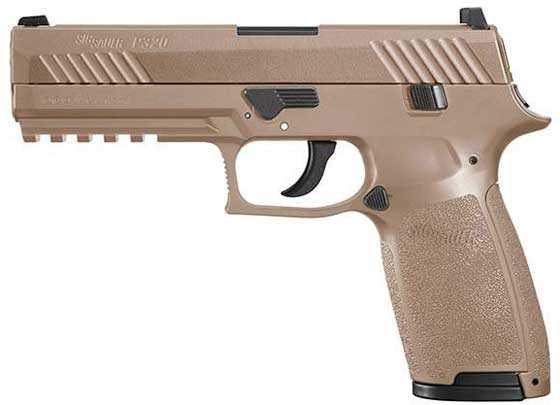 Sig P320 pellet and BB pistol.
This report covers:
Start with the package
The pistol
Many P320s — which one is this?
Light rail
Trigger
Magazine
CO2 cartridge
Blowback
Large handgun
No disassembly
Evaluation so far
Start with the package
When is a clamshell package not a clamshell package? Answer? When a Sig Sauer P320 pellet pistol comes inside! Guys, Sig has done the impossible. They have created a clamshell package that does not have to be cut apart to get the product out! What they give you is a cardboard box with a two-piece plastic case inside. It makes a transparent window that shows off your new Sig P320 pellet pistol, and, like other cardboard boxes, the gun can go back inside and be stored until you want it again. It's reusable. They ought to get an award for this!
The pistol
The Sig P320 pellet/BB pistol is a 30-round semiautomatic repeater that mimicks the new Sig 320 firearm the U.S. Army recently selected to replace the M9 pistol. In the world of firearms the 320 is making news because it is an inexpensive Sig pistol. Of course that's relative, since most Sig sidearms are costly, but the 320 is hundreds less than the norm, and it is modular. Parts can be swapped to give a sidearm in different caliber and one with different ergonomics.