by Tom Gaylord
Writing as B.B. Pelletier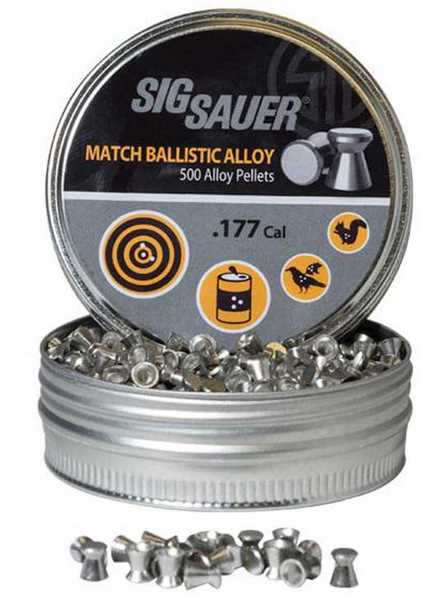 Sig Match Ballistic Alloy pellets.
This report covers:
Five-shot groups
Crosman Challenger PCP
FWB-300S
The final test
Not done yet
The results
You may recall that a few weeks ago I tried the Sig Match Ballistic Alloy target pellets in the Morini 162MI target pistol and they came out winners. I said at the time that I planned on conducting an exhaustive test to see if these lead-free pellets are really capable of competing at the world-class level. If they are, I promised to be their principal cheerleader.
Today will be the first test of these pellets. I will pit them against other world-class target pellets in airguns of pedigreed accuracy to gauge their relative performance. I don't expect them to win every time, because no target pellet can do that, no matter how good it is. Different airguns will prefer one pellet over all others regardless of the quality of the respective pellets. We see that in every accuracy test I run, so why should this be any different?