by Tom Gaylord
Writing as B.B. Pelletier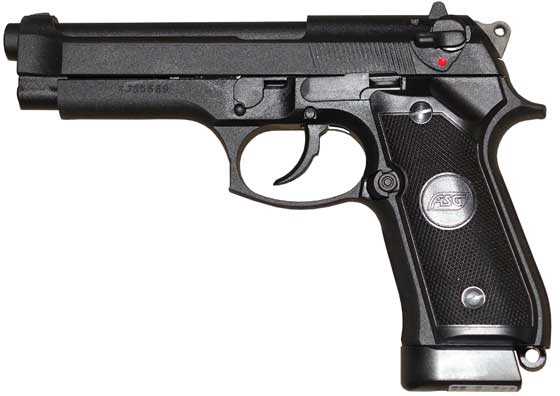 ASG X9 Classic.
This report covers:
The test
ASG Blaster BBs
The eye is sharp
Hornady Black Diamond BBs
Recoil
H&N Smart Shot lead BBs
Evaluation
I had to go out of town suddenly today for a family emergency and I don't know when I'll return. I will do the best I can with the blog. Fortunately I shot and took pictures for today's report before this happened.
Today we look at the accuracy of the ASG X9 Classic BB pistol. Let's get to it.
The test
I shot from 5 meters using the UTG Monopod to rest my shooting hand. Because this pistol uses a lot of gas, a fresh CO2 cartridge was installed at the start of the test.
ASG Blaster BBs
First up were ASG Blaster BBs. I learned how to load the magazine in this part of the review and it went a lot easier than in Part 2. Put the BBs in the channel of the magazine with the follower pulled all the way down. Then tip the mag slightly back and they roll down to the hole, where they drop into the mag. Loading is much faster and easier that way.