by Tom Gaylord
Writing as B.B. Pelletier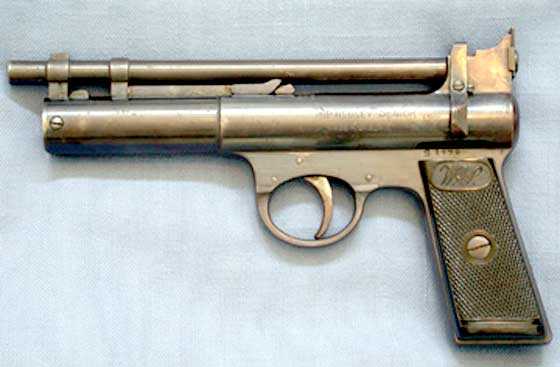 Webley Senior straight grip air pistol.
This report covers:
The test
Wasps are first
Seating the pellets
RWS Hobby
H&N Field Target Trophy Green
Overall evaluation
Today we learn the accuracy of the Webley straight grip air pistol — at least with the pellets I have selected. And, in a surprising turn of events, I discovered something new (I think) about my pistol. If I knew it before I had forgotten it.
The test
If ever there was an air pistol that is not suited to shooting targets, the straight grip Senior is it! This is a plinking pistol, through and through. But I have to show you something, and looking at the dents on a can is pretty boring. So I set up to shoot 10 meters off a rest. I rested my hands on the bag and held the pistol in them, so it wasn't  directly contacting the sandbag. Still, I think it could do better by just being held. But that would take a better shooter than me.