by Tom Gaylord
Writing as B.B. Pelletier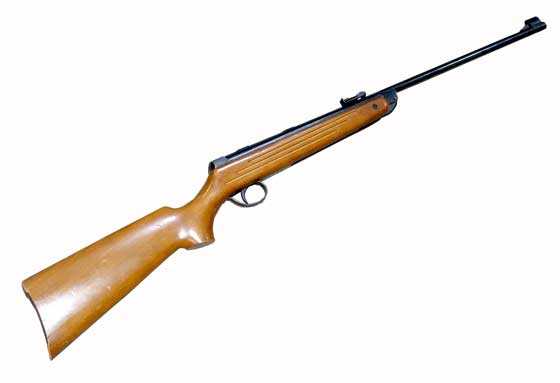 BSA Meteor Mark I.
This report covers:
Scope base
Breech lockup
Spend the money!
Velocity
Hobbys
RWS Superpoint
JSB Exact RS
Conclusions
I learned a lot from the comments to Part 1 of this report. Apparently a lot of readers are fascinated by the BSA scope that came as an option. I was asked several questions about how it mounts to the rifle, so let's start today by looking at that.
Scope base
BSA cut two large dovetails into the spring tube. Then they pressed two steel inserts into these dovetails to create two hard mounting points for the scope 'rings.' I put quotes about the word rings because they aren't rings at all. They are built right into the plastic scope body and as such they cannot be moved. Neither can the scope base oj the rifle be moved. So BSA gives you three holes to adjust the scope's eye relief.