by Tom Gaylord
Writing as B.B. Pelletier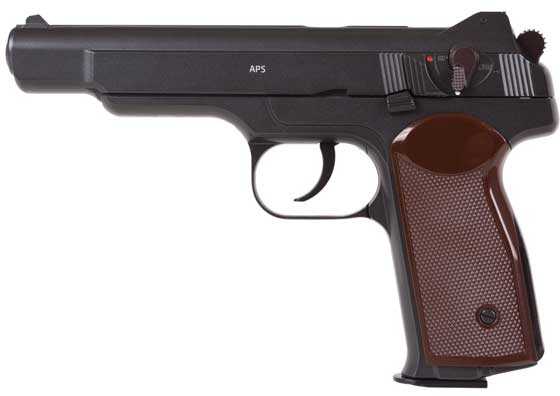 Gletcher's Stechkin blowback BB pistol.
This report covers:
The test
Daisy BBs
Correction to the hold
Hornady Black Diamond BBs
Air Venturi Copper-Plated Steel BBs
What gives?
Last group
Summary
This will be an interesting report. I had something astounding happen in this accuracy test, so let's begin! Today we are looking at the accuracy of the Gletcher Stechkin APS BB pistol.
The test
I shot from a seated position at 5 meters from the target, using a UTG Monopod as a hand rest. Each group was produced by 10 BBs. I shot the pistol in the single-action mode for every shot.
Daisy BBs
I consider Daisy Premium Grade BBs to be a standard among premium BBs. They are no better than other BBs, but I have confidence that they are uniform and usually perform reliably.