by Tom Gaylord
Writing as B.B. Pelletier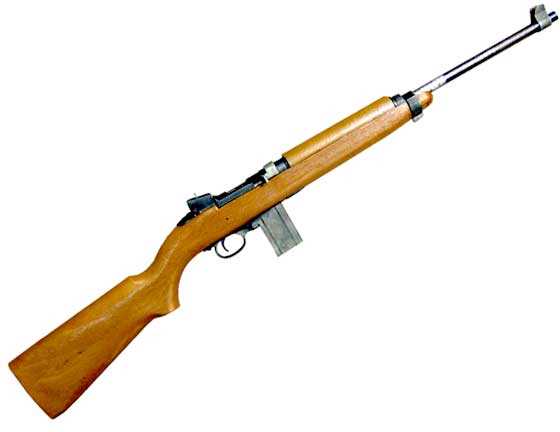 Crosman M1 Carbine BB gun is a classic lookalike airgun.
This report covers:
History
Tom the doofus
Modern Quackenbush
The danger
A classic based on an icon!
Different valve
Repeater
Sights
More to come
Daisy may have given lookalike airguns the name "Spittin' Image" but Crosman gave us the most iconic BB gun of all time — the M1 Carbine. Yes, I have written about this gun in the past. Now I'm getting it into the historical archives.
History
The M1 Carbine first came out in 1966. For all of that year and the next it had a genuine wood stock. These early variations are easy to spot because the sides of the stock are flat, since they were basically cut from boards. In 1968 Crosman began producing the gun with a synthetic stock they called Croswood, and production continued until 1976. Let me tell you — except for a plastic-y shine, Croswood is very realistic. In my opinion the Croswood stock makes the more attractive gun, because the stock is rounded and fully shaped.