by Tom Gaylord
Writing as B.B. Pelletier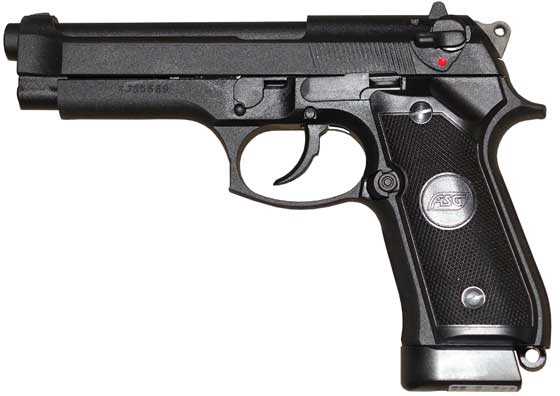 ASG X9 Classic.
This report covers:
Strange things
Patterned after the M9
BB pistol
Action
Power
Not from Pyramyd Air
Summary
Strange things
Today I begin looking at the X9 Classic BB pistol from ASG. This CO2-powered pistol is unique in many ways. First, it was shipped with a box of plastic BBs that are called rubber on the box lid. Yes, this is a real steel BB pistol in every sense of the word, but it evolved from airsoft, and in this case it may not have left airsoft behind.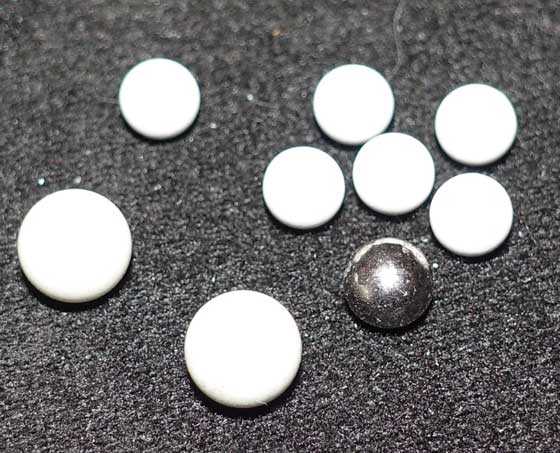 These are the first BB-sized airsoft balls I have seen. That's a real steel BB and two 6mm airsoft BBs for comparison.
The next strange thing I noticed was a warning sticker on the bottom of the magazine that tells you to release the CO2 when you are finished shooting. The warning says this is to protect the o-ring seals, but I've not seen an o-ring that could not withstand constant pressurization. It will make the gun safer, though. They obviously mean this, so I will take them at their word — making this the first CO2 gun I've ever depressurized after shooting.