by Tom Gaylord
Writing as B.B. Pelletier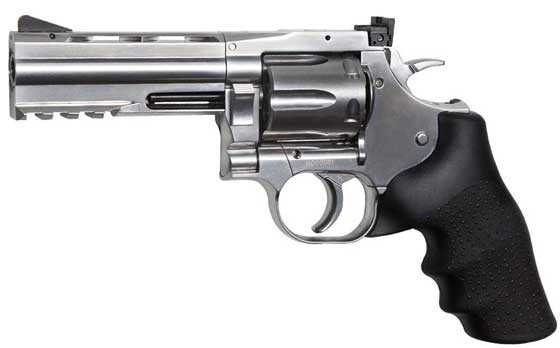 New 4-inch Dan Wesson pellet revolver from ASG is very realistic!
This report covers:
Before we begin
Begin
Heavy
Very realistic!
Finish
Sights
Action
Why no pistol pacs?
Performance
Evaluation
Texas Airgun Show
Before we begin
Just a word about the reports. A lot of them are backed up right now. The SHOT Show, the weather and then my eye operation tomorrow have combined to set me back on the schedule. I promise to attend to them when I can, but my sight has degraded to the point that it is challenging to just do all that I have to do. Shooting for accuracy takes me much longer than it ever did, and the weather hasn't cooperated that much. But I have plans for this, and hopefully they will bear fruit.
Begin
One nice thing about the SHOT Show is it sometimes gives us immediate looks at new airguns. Today is such a time.