by Tom Gaylord
Writing as B.B. Pelletier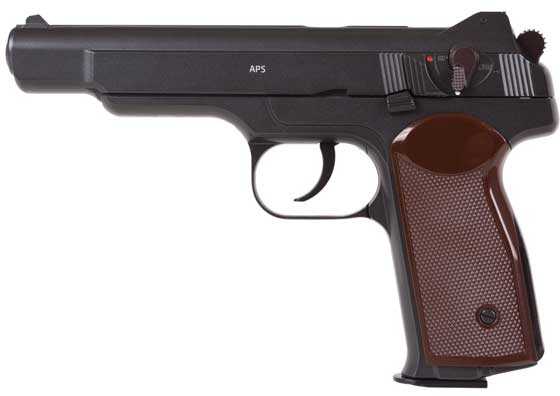 Gletcher's Stechkin blowback BB pistol.
This report covers:
Stechkin firearm
BB pistol is not full-auto!
This handgun is BIG!
Loading
Sights
Heavy
Finish
Summary
Today we start looking at the Gletcher Stechkin APS BB pistol. Let's define up front what this is and what it is not. This BB pistol is an all-metal full-sized BB pistol that operates on CO2. It is both double and single action, so the slide blowing back cocks the hammer for the next shot. This is a true semiautomatic BB pistol with a two-stage single action trigger that's reasonably crisp.
Stechkin firearm
The Stechkin was a sidearm of the Soviet military in the early 1950s, but proved too heavy and cumbersome (not to mention too expensive to produce) to be issued to regular combat troops. It was resurrected to be issued to elite forces when I was in the Army in the 1970s. Then it was issued to special troops like Spetsnaz commandos. It is a select-fire (both semiautomatic and fully automatic) pistol, chambered for the 9mm Makarov cartridge. That cartridge is considered adequate in Europe and the former Soviet Union, but being roughly equivalent to the Western .380 ACP, it is weak side in the eyes of the U.S. military and law enforcement communities.