by Tom Gaylord
Writing as B.B. Pelletier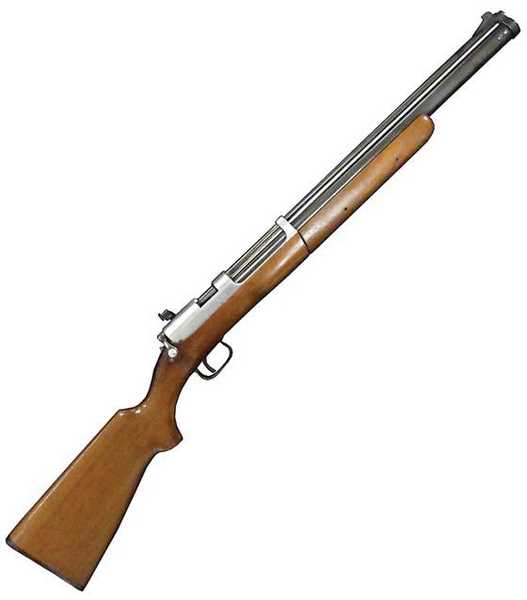 Sheridan model A, also called the Supergrade.
This report covers:
Test 1
Unscheduled test
Test 2
Test 4
Pump effort
Accuracy next
I was able to borrow a Supergrade Sheridan for today's test. Since we all compare this rifle to the Blue Streak anyway, I decided to run the same test that I did for my recently rebuilt Sheridan Blue Streak.
This rifle was made in 1948 and as far as we can tell, it has never been rebuilt. When the owner received it, the valve wasn't operating correctly. So he opened up the rifle and cleaned all the parts he could see. The valve was not disassembled. He also lubricated the gun, and it started shooting for him.