by Tom Gaylord
Writing as B.B. Pelletier


Gamo Swarm Maxxim repeating breakbarrel air rifle.
This report covers:
The scope
Pellet length?
Accuracy
What went right?
What remains?
Targets
Today I start testing the accuracy of the Gamo Swarm Maxxim multi-shot rifle. I decided to go straight to 25 yards, as that is the distance at which they say their scope is parallax adjusted.
The scope
The scope comes with the mount installed and all you need to do is attach it to the rifle. I found it very quick and easy to mount.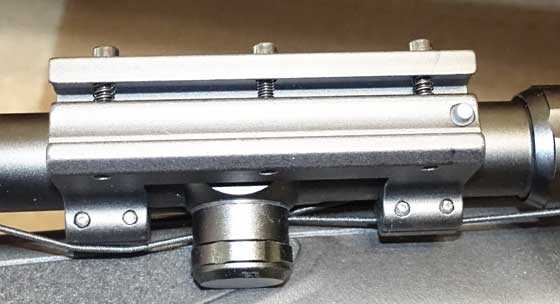 The scope is installed in the rings when you get it, and the mount just has to be clamped on the rifle. Easy! The stop pin (right) slips into a hole on the Swarm base.
You absolutely cannot see the repeating mechanism in the scope. The image is clear. However, with a dot sight mounted at the same height the mechanism is clearly visible.