by Tom Gaylord
Writing as B.B. Pelletier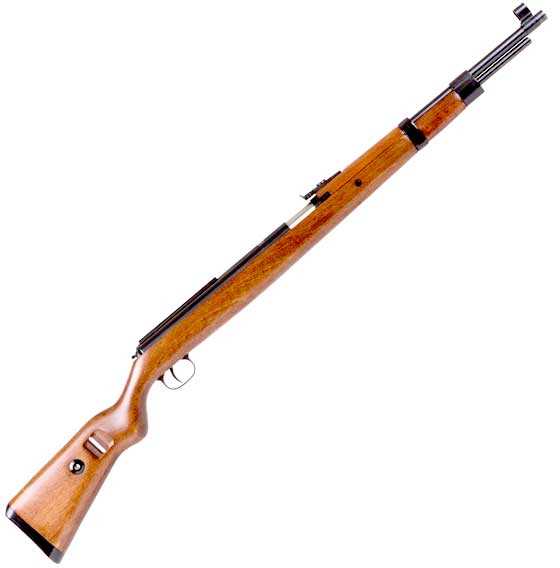 Diana's K98 Mauser pellet rifle is very realistic.
This report covers:
Real deal
The rifle
Underlever
The stock
Finish
Sights
Size and weight
Tools?
Manual
Good feeling

It's here! The Diana K98 air rifle is finally here and today I start testing it for you. I have fired it several times as of this moment, and my advice is if you want one, get it. Diana appears to have done everything right.

Real deal

Luckily for all of you I am a real airgunner, rather than some marketeer who is just doing this as a job. When it comes to looking at a new airgun like this, I know what to look for. For example, the stock is real wood! The picture on the box looks so good that I thought for a moment Diana had gone the plastic route like the Mosin Nagant BB gun I recently tested. No, sir! This one is all wood!