by Tom Gaylord
Writing as B.B. Pelletier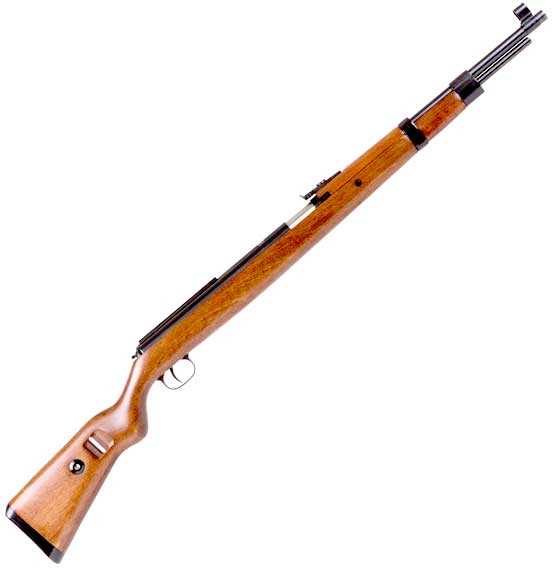 Diana's K98 Mauser pellet rifle is very realistic.
This report covers:
RWS Hobby
Why is it so easy to cock?
H&N Baracuda Match 5.51mm heads
JSB Exact RS
Trigger pull
Loading is fiddly
Evaluation so far
Evaluation so far
Today is the day I test the velocity of the Diana K98 air rifle for you. A lot has been written about these rifles. Much of it has been good, but there have been a few comments that were not so good. One of them was from one of our readers who got his rifle before I got mine and he reports things like hard cocking and difficult loading because of the placement of the rear sight. He also takes exception to the location of the sling on the left side of the rifle, but that is a Mauser design and had to be put there to match the firearm. I won't comment on that, except to say that a Mauser sling makes a rifle easier to carry while slung than a Springfield-type sling, but not as convenient for shooting as a hasty sling (look it up).