by Tom Gaylord
Writing as B.B. Pelletier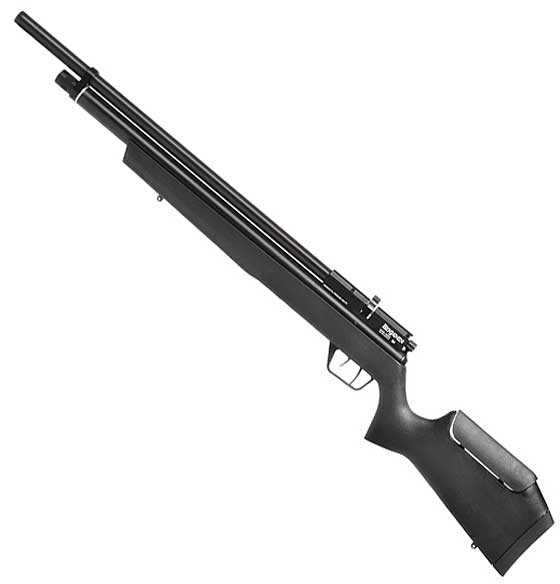 Second-generation Benjamin Marauder in a synthetic stock.
Part 1
Part 2
Part 3
Part 4
Part 5
Part 6
This report covers:
What we are testing today
Rifle is now adjusted perfectly
Removed the UTG folding stock adaptor
At the range
Changing pressure doesn't change POI
More fun
Bottom line
We are looking at a .25-caliber gen 2 Benjamin Marauder with synthetic stock that I purchased specifically for this extended test. Dave Rensing of R. Arms Innovations send me a modular stock to test, and I attached a number of Leapers UTG parts to it. Read the earlier parts of this report to see what's been done so far.
What we are testing today
Today we will look at accuracy with the rifle installed in the modular stock. You may recall what I'm about to say, but I will summarize for those who haven't been following and don't like to read the earlier parts of the report. I found the accuracy was only good in the RAI modular stock, but it was superior in the factory synthetic stock. I noticed a dense rubber pad in the synthetic stock and right away readers started talking about using dense material to bed rifle actions. But my discoveries did not end there.