by Tom Gaylord
Writing as B.B. Pelletier
This report covers:
P.O.I. rings
What do you want to know?
Not cheap
New scope
That's it
Today will be different. For once I am stymied how to test two new products in a meaningful way. Maybe I'm biting off too much to test them together, but they do seem to compliment each other, so this seems to be the thing to do. I'm hoping some of you can help me decide how to proceed.
P.O.I. rings
The first product is a set of the new UTG Precision Optics Interface (P.O.I) rings from Leapers. I saw these rings at the 2016 SHOT Show and told you about them in the Day Two report.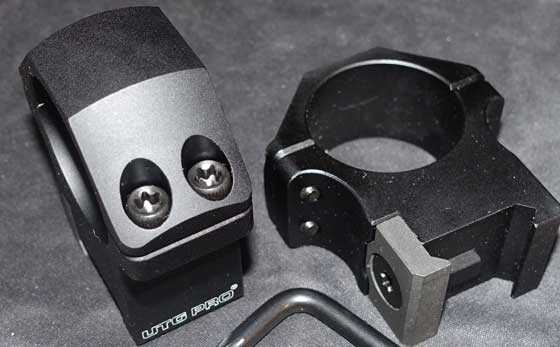 P.O.I. rings are very stout, and come with a torx wrench for installation.
These rings are supposed to be more accurately aligned, and have tighter tolerances than other rings. They are made thicker, so the appearance is one of strength, but how do I test strength and precision? I want you to tell me what you think I should do. Remember that I am not a tsting laboratory. I have to test in the same way you would.