by Tom Gaylord
Writing as B.B. Pelletier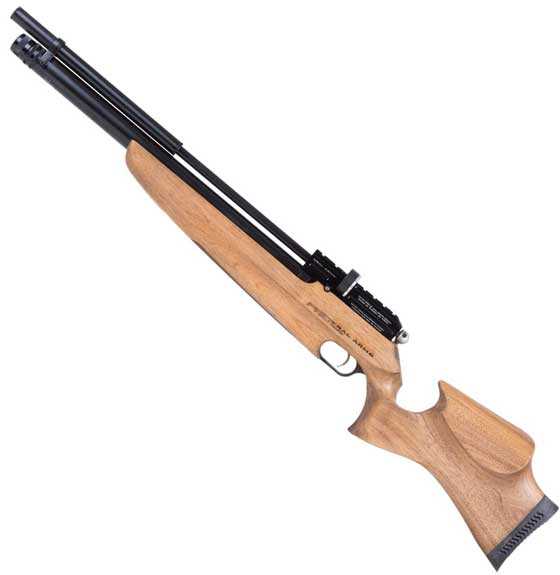 Kral Puncher Pro PCP. The test rifle's walnut stock is not as blonde as this one.
This report covers:
Mounted a scope
Accuracy
JSB Exact Jumbo
Trigger pull
JSB Exact Jumbo Heavy
Nice pistol grip
RWS Superdomes
Evaluation so far
Today we start looking at the accuracy of the Kral Puncher Pro PCP air rifle. I have several of these Kral PCPs to test, so I'm spending time with this first one to learn the brand. Things like the unusual way the magazine is inserted into the receiver and how the power adjustment works need to be learned before I can feel comfortable testing these air rifles.
As a reminder, these Kral PCPs offer features found in more expensive airguns at an attractive price. The test rifle also has a very nice stock made of walnut. In Part 2 we discovered that the power adjuster, while not offering distinct stops for adjustment, does put the rifle at a stable place each and every time. And we learned that this Puncher Pro is very stingy with air — getting as many as 80 shots per fill, depending on where the power is set.