by Tom Gaylord
Writing as B.B. Pelletier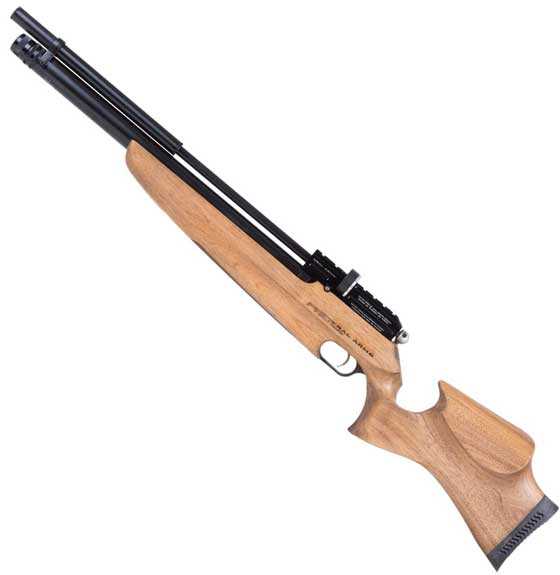 Kral Puncher Pro PCP. The test rifle's walnut stock is not as blonde as this one.
This report covers:
I am impressed
Kral and I go back
Comparison
Adjustable power
Adjustable trigger
Manual
Dual scope base
Magazines
Fills with a probe
Word on the street
Summary
Today I'm starting a test of the new Kral Arms Puncher Pro PCP rifle. This one is serial number 161101 6372, and is in .22 caliber. It also comes in .177 and soon in .25. It has a walnut stock that fits me almost like a glove! The woodwork is dynamite! The one hangup I have is an edge that doesn't fit at the thumbrest, and if I owned this rifle I would sculpt away some of the wood there.
I am impressed
To quote the 18th century British seaman — I'm impressed! Kral has written on the receiver the fill pressure as 200 bar or 2900 psi. This is the first time I have seen an airgun company get it right! They usually write 200 bar/3000 psi, which is just like calling a BB a 4.5mm projectile, when it's 4.3mm all day long.