by Tom Gaylord
Writing as B.B. Pelletier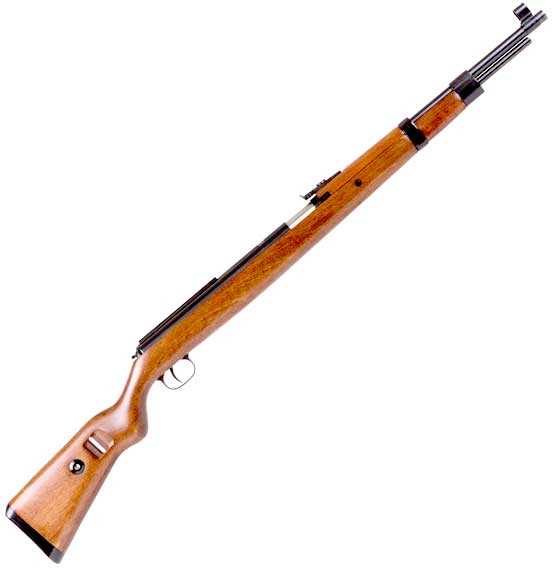 Diana's K98 Mauser pellet rifle is very realistic.
This report covers:
First scope
First scope failed!
10X fixed power UTG scope
The test
JSB RS
My eye
JSB Exact 15.89-grain
RWS Superdomes
Conclusion
I last tested the Diana Mauser K98 air rifle on December 20 of last year. On that day my right eye was so bad that I couldn't even see the sights when wearing my glasses, so I had to shoot that test left-handed. Even so, I managed to shoot a 10-shot group that was almost one-inch at 25 yards. And I did it with the rifle rested directly on a sandbag!
First scope
Today I mounted an old Leapers 3-12 SWAT mil dot scope that happened to be attached to high rings that were sitting on a prototype Leapers drooper base. This base will fit the new Diana scope bases on the rifles. The scope was so old it was from the pre-UTG days. It just says Leapers on the tube.