by Tom Gaylord
Writing as B.B. Pelletier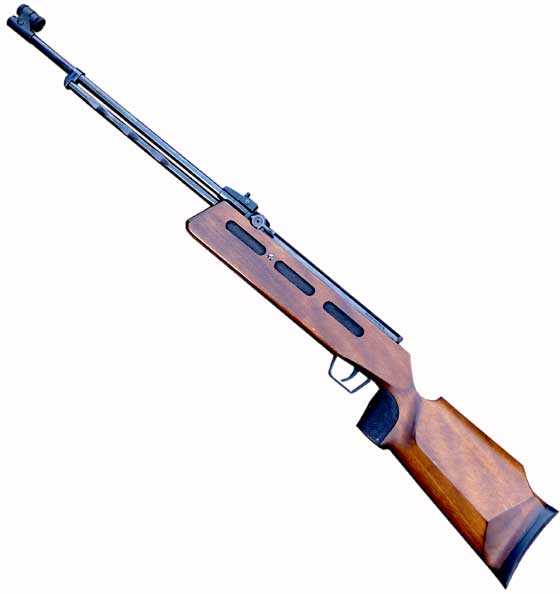 Mauser 300SL. There are three finger scallops along the cocking lever.
This report covers:
Description
Sights
Taploader
Trigger
Not much information
Summary
Here we go! I told you I would be reporting on those airguns I acquired from the Gun Broker website. This is the first of them. The Mauser 300SL is an underlever spring-piston target rifle that is almost a 10-meter rifle, but not quite. After examining it, it appears the people who made this rifle were concentrating more on the style of the zimmerstutzen, rather than a modern 10-meter target air rifle. I'll explain as we go along.
Description
The 300SL is an underlever that looks something like a Feinwerkbau 300. But there are many differences. For starters, this is a recoiling air rifle. No attempt was made to cancel the recoil. Given that it was sold in the 1980s, that takes it out of the running for 10-meter competition. The FWB 300 was already obsolete in the '80s.