by Tom Gaylord
Writing as B.B. Pelletier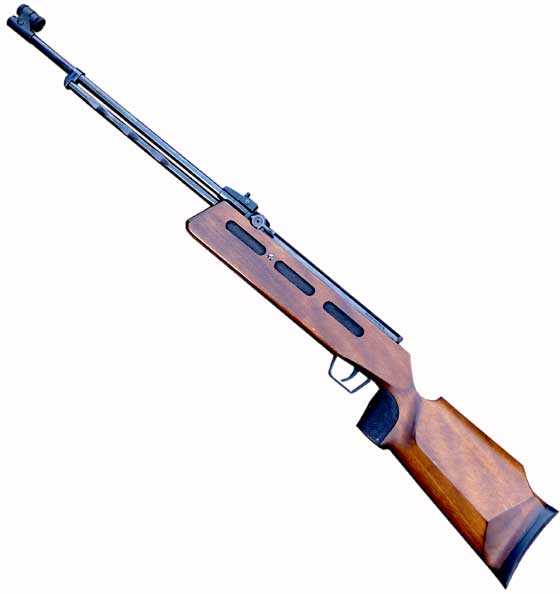 Mauser 300SL. There are three finger scallops along the cocking lever.
This report covers:
The test
The trigger
Firing cycle
Qiang Yuan Training pellets
Sig Sauer Match Ballistic Alloy pellets
H&N Finale Match Heavy pellets
Last pellet was a dome
JSB Exact RS
Evaluation
We start looking at the accuracy of the Mauser 300SL target rifle today. This may be the first time this air rifle has been tested this thoroughly and also  documented, so I want to cover as many of the bases as I can.
The test
I shot the rifle off a bag rest at 10 meters. I rested the rifle directly on the bag because of its gentle shot cycle. I used the sporting open sights the rifle came with. They are easy to see when the target is lit by a 500-watt photography light. I do think I would like to test this rifle with a rear target peep sight and, because the front sight accepts inserts, I would like to try installing an aperture insert in it. I think the accuracy might improve with these things, and we will have today's results to compare to.