by Tom Gaylord
Writing as B.B. Pelletier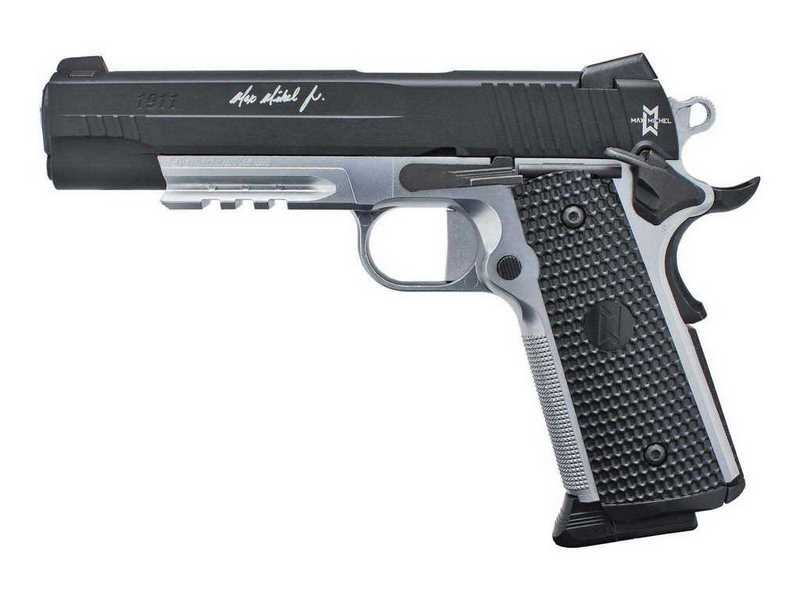 Max Michel 1911 BB pistol from Sig Sauer.
This report covers:
Loading the CO2 cartridge
Daisy BBs
Sig BBs
Hornady Black Diamond BBs
Sig CO2 cartridge
Blowback is heavy
Trigger pull
Overall evaluation
Today we look at the velocity of the Sig Sauer Max Michel 1911 blowback BB pistol. Let's get right to it.
Loading the CO2 cartridge
The CO2 cartridge loads differently than any I have encountered. Remove the left grip panel and pull up on bottom of the flat mainspring housing to unlatch, then swing the housing out of the grip and down under the grip. Now the large end of the cartridge must be inserted into the grip first. There are two flanges at the bottom of the hole in the grip that are too small for the cartridge to pas through, so the large end has to be inserted above them and then dropped inside the grip. That's the first departure from the norm, but there is one more.