The 100th Airgun Experience
What have we learned?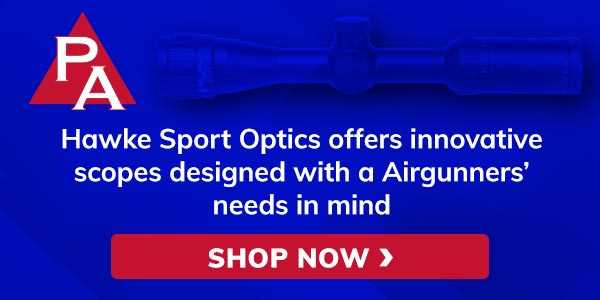 By Dennis Adler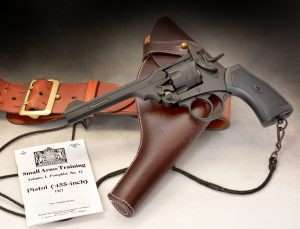 It's hard to believe, but here we are at No. 100. A lot of airguns have been tested in the previous 99 Airgun Experience articles. When I set out to create this series of short features, rather than following a traditional blog format, I decided to write and illustrate them as I would for a magazine. This comes from 40 years in the print media world as an author, editor and publisher; it's hard to teach an old dog new tricks. Hopefully, those of you who have followed the Airgun Experience throughout the last 99 articles and others who have recently started to read the columns on Pyramyd Air have come to appreciate the depth and detail in each review. The goal has always been to inform, illustrate, and educate as much as possible, not only with reviews of the airguns but their use for enhancing firearms knowledge and improving shooting skills.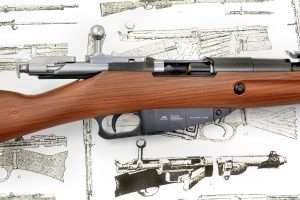 Air rifles (and later air pistols) have been used for law enforcement and military training for hundreds of years. From the late 1780s to early 1800s the Austrian Army actually carried Girandoni air rifles as military arms, and Lewis & Clark carried a Girandoni with them on the Corps of Discovery Expedition from 1804 to 1806.The use of airguns for training has historic relevance to this very day.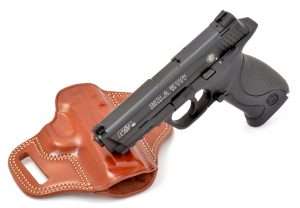 Most recently this has been proven with the adoption of the Umarex S&W M&P40 blowback action air pistol as a training gun for law enforcement, but more than 15 years ago, the Umarex Walther CP99 (4.5mm pellet-firing version of the Walther P99) was being used as a training gun by police departments in Germany. CO2 packs a lot more power than just for shooting BBs and pellets, it packs the promise of good firearms training skills at a fraction of the price and operating costs of comparable cartridge-firing models. With that in mind as we begin the second 100 Airgun Experience articles, I want to look back at what has happened in the world of airguns.
With our focus primarily on handguns and select historic and military rifles, a lot has happened outside of that small circle with pre-charged pneumatics, and other target shooting air rifles and pistols, which Tom Gaylord has handily covered over the same period. For me, and for you, it has been about new CO2 handguns, the authenticity to their cartridge-firing counterparts, and the enjoyment that comes from training with air.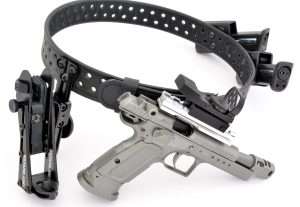 Those of you who have read Guns of the Old West magazine for the last 10 years or purchased any of my books on western and Civil War era arms, know I am first and foremost a 19th century firearms enthusiast, and this last year has presented a windfall of new western guns chambered in .177 (4.5mm) caliber.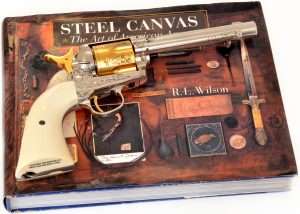 Umarex established a standard with their Colt Peacemakers that not only inspired other airgun manufacturers to add historically significant models such as the new Schofield and 1875 Remington, but engravers to begin lending their venerated skills to alloy as well as steel. Today, in less than a year, there are more hand engraved CO2 powered Peacemakers in the hands of enthusiasts than ever before.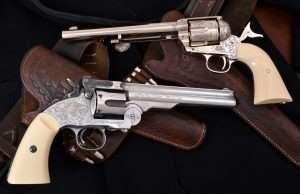 The Schofield is already being offered in a hand engraved edition, and an 1875 Remington is sure to follow. These excellent guns perpetuate an American tradition and hold true to the history of the Old West. Limited Edition, hand engraved CO2 models will soon take their place among other contemporary hand engraved western guns as functional fine art, only at a far more reasonable price.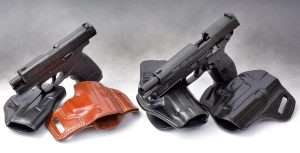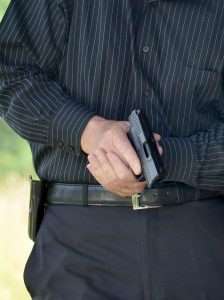 Modern handguns have seen an equally impressive growth in CO2 models over the last year, and this too, is a part of our American heritage benefiting the future of gun ownership, youth training, and the ability to use these remarkably accurate airguns as very cost effective substitutes when considering a cartridge-firing pistol for CCW use. They are a small investment with a substantial return, allowing you to experiment with everything from a subcompact semi-auto or revolver to a full sized six-shooter or Government Model 1911.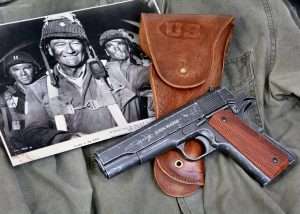 With 99 Airgun Experience articles to look back on, it is hard to pick one gun that rises to the top as the most significant model to come along, a choice based on the merits of the airgun's authenticity of design, ease of use, performance, and accuracy.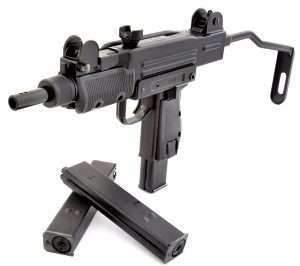 The list of candidates is filled with significant airguns that have allowed owners to experience gun designs that they would otherwise never have the opportunity to handle (without great expense), like selective fire pistols, rare and valuable vintage arms, or the opportunity to explore options for a CCW without the expense of purchasing a cartridge-firing model before knowing it's right for you. The qualifications for the most outstanding gun are many.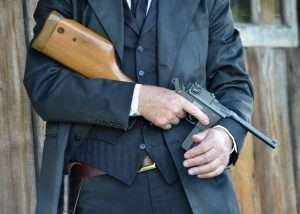 When you have a veritable history of American and European firearms recreated today in .177 caliber BB and 4.5mm pellet firing airguns, everything from selective fire pistols like the Mini Uzi and Broomhandle Mauser Model 712, to state of the art semi-autos like the Smith & Wesson M&P40, legendary Colts like the Peacemaker and Model 1911A1, finding one gun that raises the bar, that hits your "must have" list is like going to a premier firearms auction with the determination that no matter how many guns catch your eye, you are only going home with one. For the first 99 Airgun Experience articles, that one gun is the nickel plated Bear River Schofield. Whether you go for the nickel model with the standard wood finish grips or the deluxe, limited edition hand engraved model with aged ivory-colored grips, the Schofield is one of 100!