My favorite CO2 air pistol of all time Part 1
And what makes it special
By Dennis Adler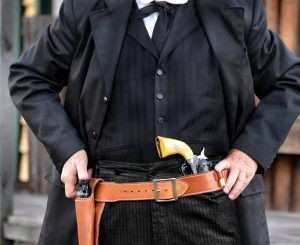 This marks the 400th Airgun Experience article and over the period from No. 1 to No. 400 so many new CO2 air pistols and rifles have been introduced it becomes difficult to keep them all in comparative categories. The only real defining characteristics are magazine types, blowback or non-blowback actions (and that has to include revolvers), sights, though most are fixed sights of one type or another, and lastly, the quality of the build, fit, and finish. In most cases the differences between blowback and non-blowback semi autos covers all the rest, but not in every case and with today's choices, that really doesn't pare down the list all that much. So to start, let's look back at new models introduced since Airgun Experience No. 1, which started with a new model.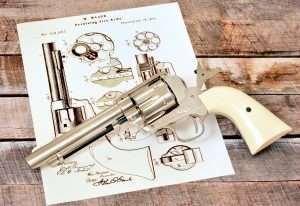 That air pistol, developed in 2016 from the 5-1/2 inch Umarex Colt Peacemakers introduced the year before, was a hand-finished and engraved copy of John Wayne's Single Actions from his final film, The Shootist and only 100 were made. They are gone now and forever in the "collectible" airgun category. But that gun did set the pace for the standards of Airgun Experience both for readers to expect and for me to live up to. With 399 articles under my belt I hope I have delivered what you have come to expect in an Airgun Experience review. And that you have come to know what it is that I like and expect in an air pistol or the occasional air rifle I might review. I'm a handgun guy and there's no separating that from what I write and how I write it.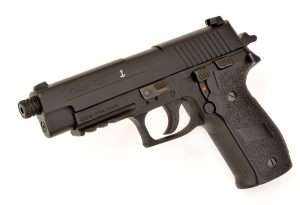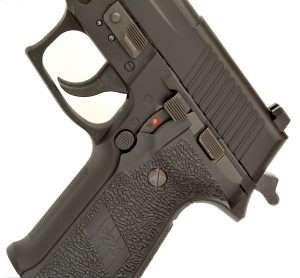 What has surprised me most over the last three years has been the number of new CO2 models and the continual improvements in the authenticity of design, number 1 on my checklist, the quality of fit ("does this gun sound like it's rattling to you?"), and finishes that don't scream "air pistol" from 10 feet away. Of course, when it all comes together you end up with some very impressive looking CO2 models that bring a new level of responsibility with them, and that boldfaced paragraph I sometimes place at the end of an article about treating these highly authentic looking and handling air pistols with the same respect as their centerfire counterparts. That started early in the column with a couple of new Sig Sauer models in 2016, the first of which was featured in the second and third Airgun Experience articles covering the P226 ASP, a new Sig Sauer marketed blowback action, pellet-firing air pistol, the first of the ASP models, that both excited and disappointed. As a blowback action CO2 pistol it had several very neat features including a rifled barrel, working safety decocker, white dot sights, a fairly authentic trigger pull and a threaded barrel. But Sig used an economy of features to keep the price down and make the P226 ASP a basic hands-on training gun that was only good for familiarizing how the gun sighted, learning trigger control and safe handing with the safety decocker. Basic. It was a small step forward for pellet-firing CO2 pistols but functionally behind then current CO2 blowback action BB models like the Umarex Colt Commander. But it proved that Sig Sauer was in the game.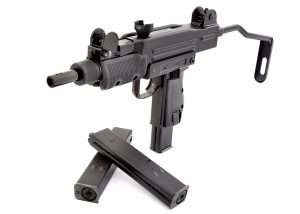 By the summer of 2016 I had found one blowback action CO2 pistol that would be my very first "keeper" when I reviewed the Mini Uzi select fire pistol. Going from guns like the Umarex Commander to the Uzi was like stepping through the looking glass. I had tested 9mm Mini Uzi and .22 caliber Uzi models for Combat Handguns magazine and this was as close to a real Uzi pistol as possible. It showed me, and I hope those of you who read that article in the summer of 2016, that the future of CO2 blowback action pistols was about to change from the simplistic to the outrageous.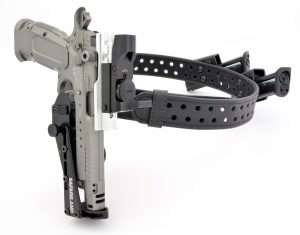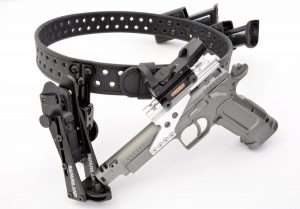 The Tanfoglio Gold Custom was also reviewed that summer and as the top level 9mm CZ 75-based competition pistol it was an equally impressive and accurate blowback action CO2 BB model that has maintained its position as the most accurate blowback action BB pistol on the market. Given all that has come, that is quite an impressive accomplishment for one of the earlier CO2 models. The Tanfoglio Custom Limited with adjustable sights followed, but did not stay around long enough to do anything but whet a lot of appetites for a Tanfoglio that didn't require optics. If that gun ever comes back, there is a waiting list of CO2 owners who missed out on what was one of the very best CO2 pistols of the last three years.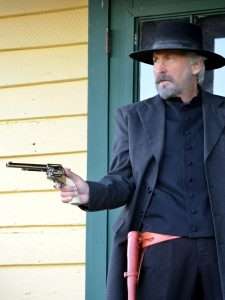 The summer of 2016 also saw the beginning of an evolution in wheelguns. With the 5-1/2 inch and 7-1/2 inch rifled barrel Peacemakers, Umarex had established the BB and pellet cartridge as a new standard for revolvers.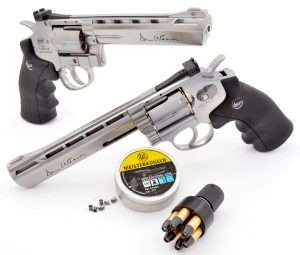 Umarex and ASG were leading the parade, the latter with its first Dan Wesson models, which were nice but not authentic to the original Daniel B. Wesson II designs. ASG would follow up in 2017 with a truly bona fide 6-inch Model 715 with the correct crane-mounted cylinder latch, a rifled barrel and pellet-loading cartridges. This became the all-time best CO2 double action revolver, along with the 2-inch snub nose version that, in the estimation of many Airgun Experience readers, is the best CO2 revolver ever. And it has not been surpassed thus far.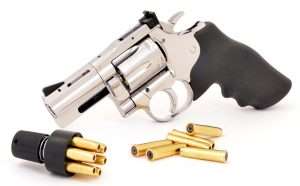 By the end of summer 2016 I had found that Umarex was delivering more new guns than ever and each was a benchmark in its own right with the Beretta 92A1 select-fire pistol, which combined two actual Beretta models into one gun, making the CO2 92A1 a bit of an anomaly for authenticity but one heck of an exciting blowback action air pistol to shoot. The 92A1 had the look and feel of a 9mm pistol, a more robust blowback action and of course, semi-auto and full auto fire. It also matched the current Beretta 92 series design, making it a truly up-to-the-minute pistol in most respects. The other great new model of 2016 was really quite unexpected; but first the back story.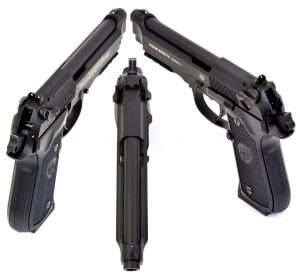 I had seen a plastic Broomhandle Mauser semi-auto air pistol in the Umarex booth at the 2015 Shot Show and I had remarked, "too bad they didn't do it in metal." There were some restrained smiles from the Umarex folks and a, well you never know. The next summer I knew, we all knew. Umarex had launched a new Legends model, the Mauser Model 712 select-fire Broomhandle, an all-metal blowback action pistol that again reset the mark for what is considered an impressive air pistol. With the M712 added, the select fire air pistol world was getter better and better. There were three options, the Mini Uzi, The Beretta 92A1 and the Mauser M712. Each was unique in its design and history and as authentic as any airguns available at the time.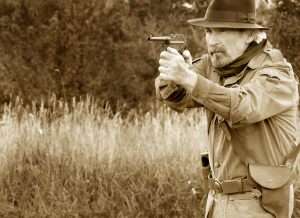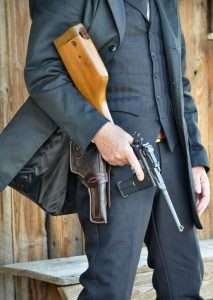 Umarex also had another ace up its sleeve (and no, not the Legends Ace Single Action, with all due respect to Expendables fans) but rather a semi-auto so authentic in design that by the end of 2016 a few law enforcement agencies were trying them out for recruit and remedial training exercises, the S&W M&P40. It has been around just long enough to be an established benchmark that other CO2 models try to beat, and in fact by 2018 that was accomplished by three new semi-autos, which we will discuss a little later.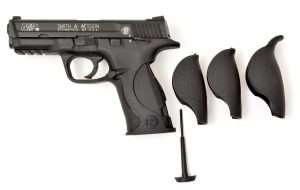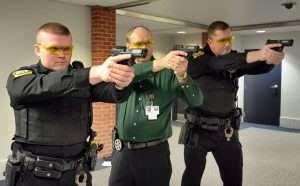 We still have another 2016 introduction to revel in. While Umarex was asserting itself, Sig Sauer was testing the waters, ASG was belting out an authentic CZ 75 semi-auto and multiple Dan Wesson models one of the oldest airgun manufacturers in the world was revisiting its own history, Webley & Scott Ltd.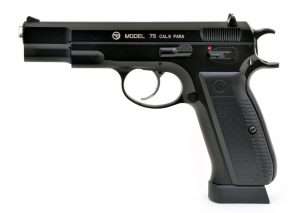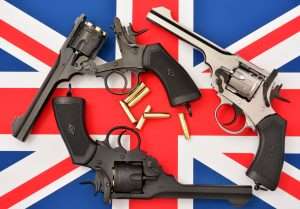 Webley started out by introducing a BB cartridge loading model of the famous WWI and WWII British .455 caliber sidearm, the MK VI. While as authentic as any military copy could be (since they used the blueprints from the cartridge guns to design the air pistol) the MK VI was another check in an amazing year for CO2 models. What was missing was a rifled barrel version (which was already on sale in Europe) and the U.S market got that in doubles with nickel finish and weathered Battlefield finish rifled barrel pellet-firing models in late 2017.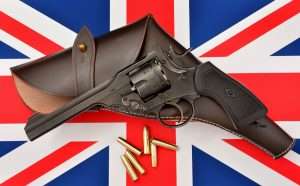 In Part 2 we continue looking at the best new CO2 models, but first, something you all need to know! Thursday's Part 2 will conclude my review of all the best guns I have tested since 2016, and in Saturday's Part 3 conclusion, I will reveal my all-time favorite. Everyone who reads Airgun Experience on Tuesday and Thursday has a chance to win a brand new Umarex Beretta M9A3 by posting a comment with the gun they think I will pick on Saturday. This needs to be in the comments section before midnight Friday. You can only enter once and remember you have to post your comment no later than 12 midnight on Friday. The first person to guess the gun I'll pick wins the Beretta!