56 Years ago, Crosman gave us a sense of reality
Welcome to the "Was" Part 3
By Dennis Adler
I learned to shoot with revolvers. That was back in the 1970s. I'd grown up on air pistols, and never shot a cartridge gun until I was in my early 20s, and that first trip to the range with an S&W .38 was an experience. Within a decade I had begun a career as a journalist, and had started collecting Smith & Wesson revolvers. I use this to set the stage for what can describe a great many people my age today that learned to shoot with a revolver back in the 1970s, a time when S&W and Colt were the most commonly carried revolvers in law enforcement and among civilians with carry permits or for use in home protection. Of course, there were a lot of significant semi-autos back then, too, but it was S&W revolvers that I shot and enjoyed most in those days, and because of that I literally skipped over the CO2 models available, like the Crosman 38C and 38T. Their appeal to me now is more than nostalgia, because I never shot one until this week. It is an airgun experience that I am very glad to share with you because these old guns seem even more impressive today in the light of what airgun manufacturers are willing to build and sell. Sure, the Umarex Colt Peacemakers are extraordinary, same for the Bear River Schofields; both groundbreaking CO2 models steeped in the history of the American West, but with few exceptions there is a dearth of equally impressive DA/SA models, and even the best of those, like the ASG Dan Wesson Model 715, are chambered in .177 caliber. What is sorely missing after testing the old Crosman 38C is a good .22 caliber model for more serious wheelgun shooters. In retrospect, back in the 1970s I could have been the beneficiary of what I write about today! This was a great training gun, and shooting .22 caliber pellets as accurately as a centerfire revolver at distances out to 10 yards.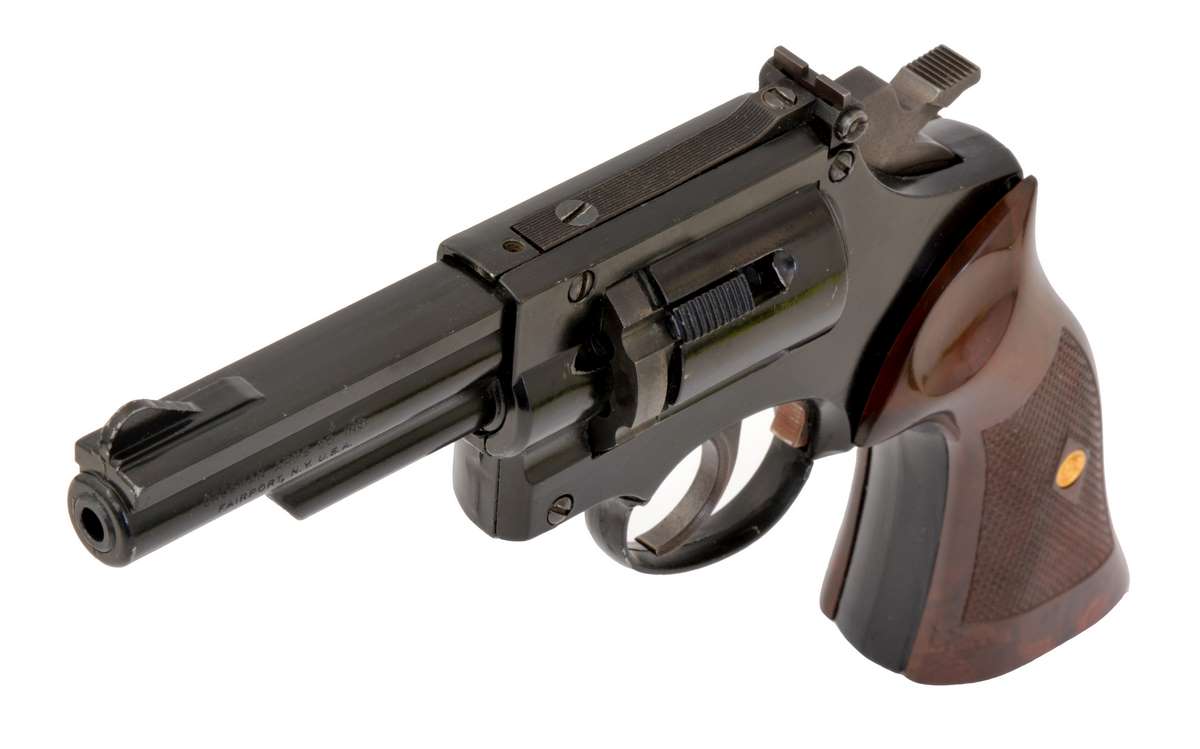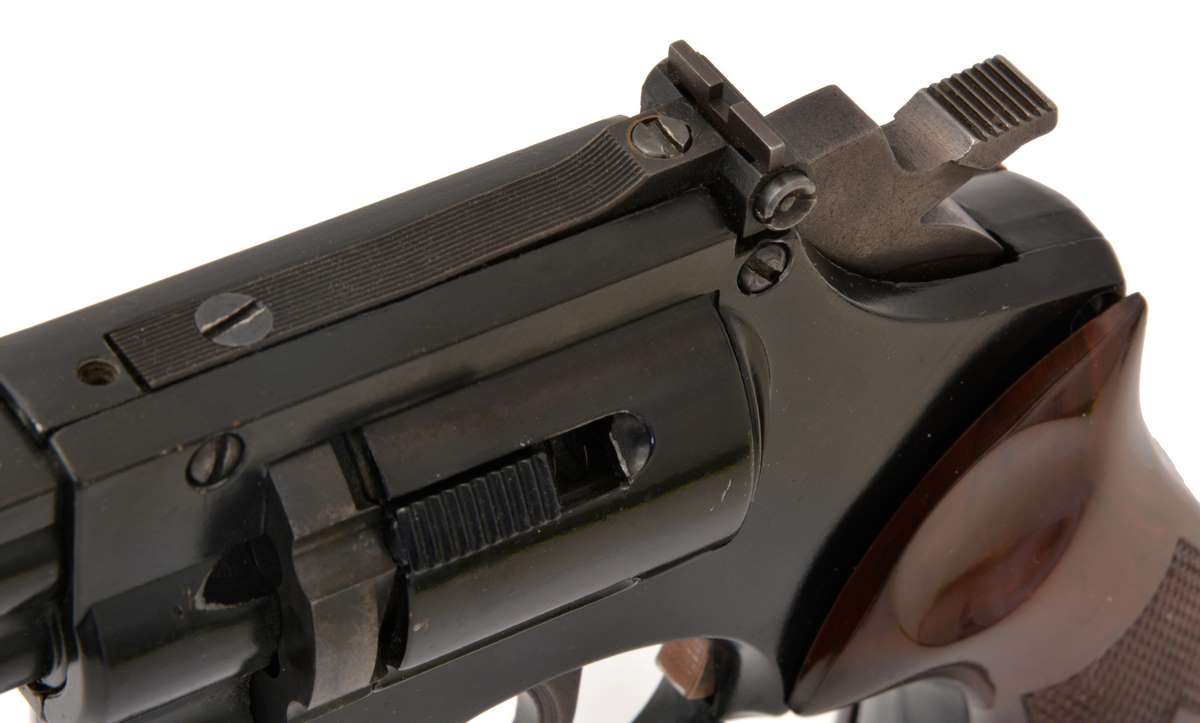 Today's tests of a half century old gun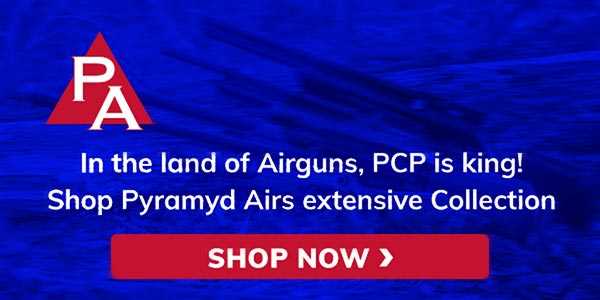 It is easy to keep this simple; I am approaching it as I would a small to medium caliber centerfire S&W for close range training, 7 and 10 yards using the intermediate weight and velocity H&N Sport, Sport lead wadcutters. The German made H&N Sport pellet has a thinner skirt than the heavier Meisterkugeln (also German made), and while both shot about the same for accuracy, I was most satisfied with the results I got with the H&N during the chronograph tests.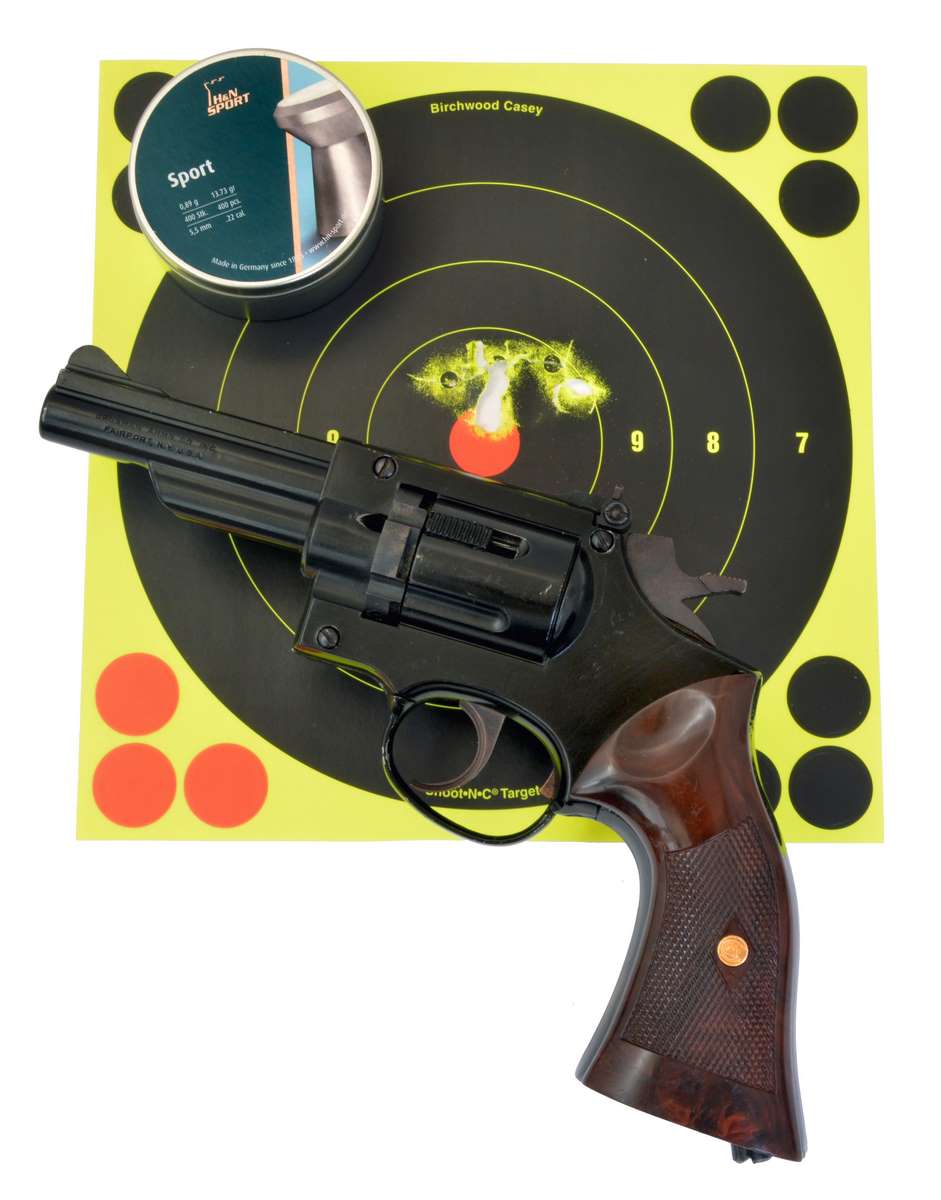 Thus far, I know there have been about 21 rounds fired on the CO2 (which has been in the gun 24 hours), so I am going to conduct the 21 foot accuracy test with the same CO2 cartridge. I shot four targets, the first for sighting, then two Shoot-N-C targets and one 10-Meter pistol target all from 21 feet, using a two-handed hold, Weaver stance and firing single action. All my groups were 1.037 inches or less with the Shoot-N-C, and 0.875 inches with the 10 meter target. Best five out of six-round groups measured from 1-inch to 0.875 inches.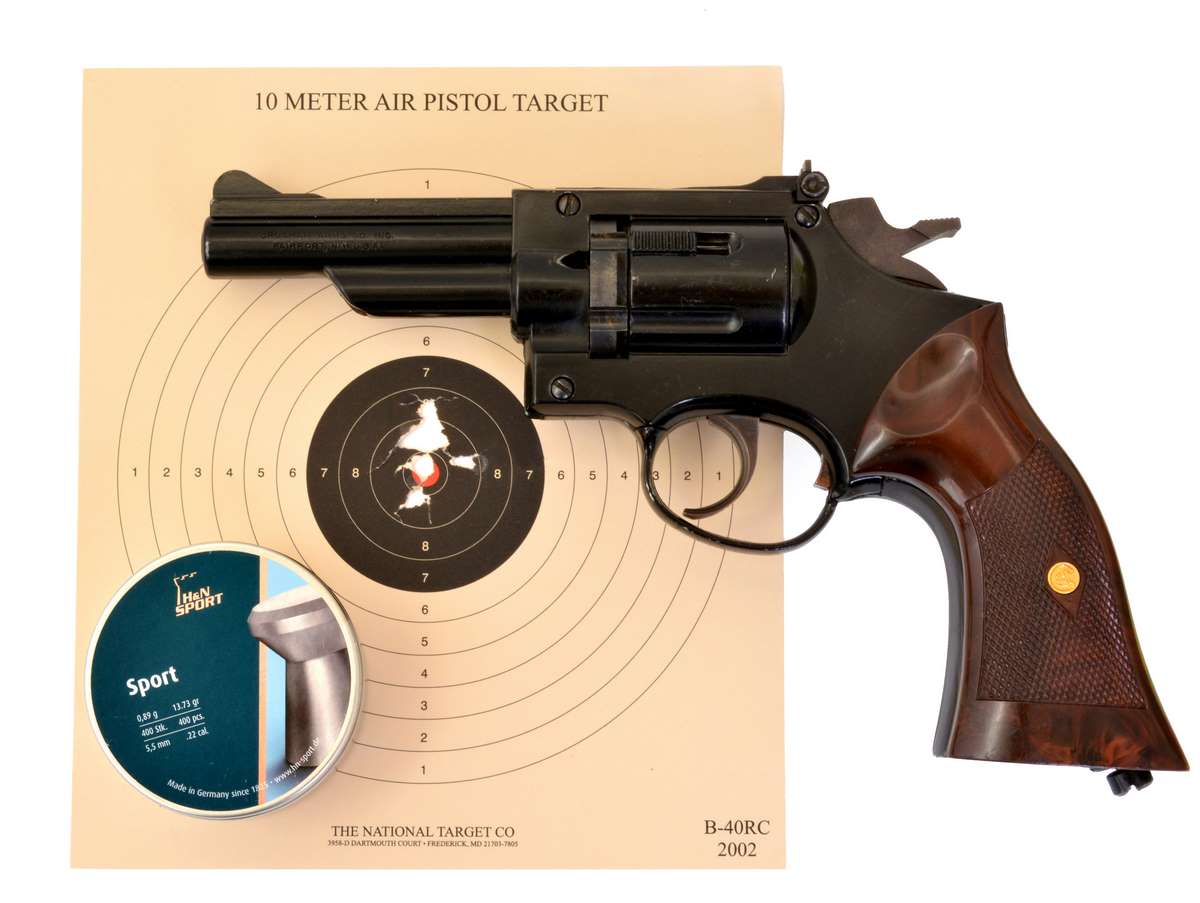 I estimate that I fired a little over 50 rounds before deciding to use a fresh CO2 for the 10 yard tests. I stayed with the H&N and shot off hand. The added distance makes sighting a little harder on the small 10 meter pistol target, since the entire center is covered by the sights, so I switched to an IPSC silhouette, and going for a constant POA for six consecutive shots put six .22 rounds into A-Zone at a spread of 1.125 inches with the closest 5-rounds measuring 1-inch (and four of the five at 0.75 inches).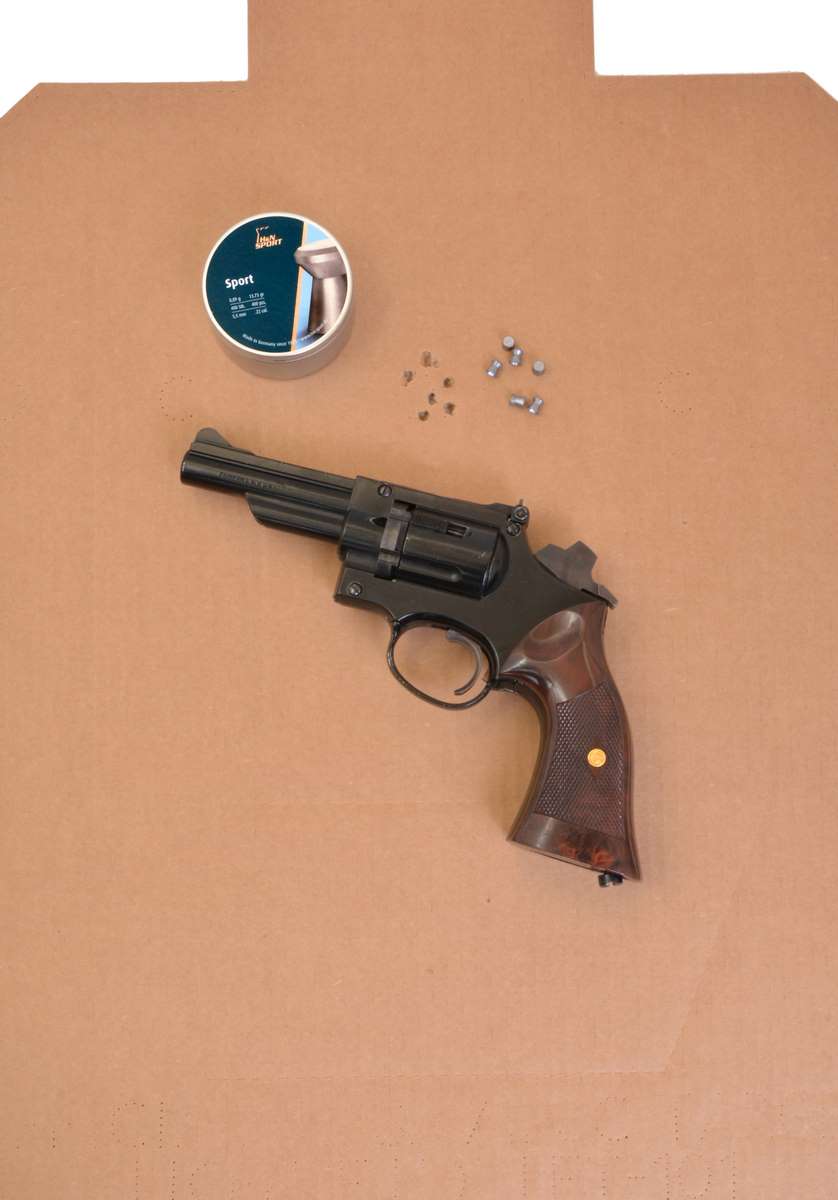 For an IPSC target at 10 yards, this is comparatively good for a centerfire pistol, and certainly good enough with a 50-year old .22 caliber air pistol. As a training gun for those of us who like revolvers, and want something more than a BB gun or a .177 caliber pellet pistol, there is definitely a market for a gun like this today, built to the same standards.  
Looking back at a gun like the Crosman 38C raises more questions than it answers. If it could be done half a century ago, why it can't be done today?