A little distressed
Who is influencing who?
By Dennis Adler
Today I got an email from Dan Wesson, not the ASG Dan Wesson, the CZ-USA Dan Wesson with news about a new 1911 DW model, the Wraith. The name caught my attention right away, not exactly the name you would pick for a handgun unless there was something ominous about it. Well there isn't, except that it has a unique distressed finish, black finished barrel and sights, and distinctive grips. Sound a little familiar? A little Sig Sauer WTP like?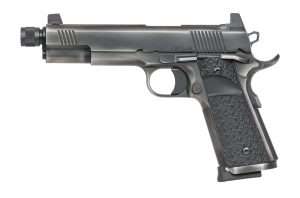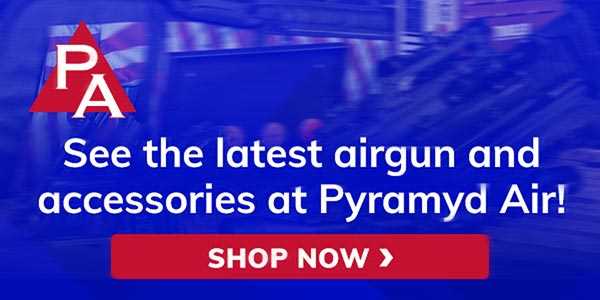 Distressed finishes on centerfire guns are not that common, custom finishes yes, but not deliberately aged finishes unless you are looking at Western guns, which were the original distressed finish handguns, with 19th century-design black powder and cartridge-loading single actions being offered up by manufacturers with worn finishes to look like original old guns. Very cool stuff for Western gun enthusiasts and, as it has turned out in the last few years, for CO2 guns based on original centerfire pistols and long arms. But now, who is influencing who?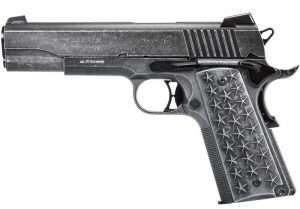 Back in 1997 when I was writing Colt Blackpowder Reproductions & Replicas, the new thing was weathered finish versions of Colt, Remington, and other Civil War era percussion revolvers. Some gunmakers called it their "Original finish" which was totally erroneous because in the 19th century an original finish would be a factory blued or polished nickel gun; nobody back then made new guns that looked old. But the idea took hold in the late 1990s and has held fast ever since. Airgun manufacturers picked up on the idea a few years ago and began limited edition models with aged, worn, or weathered finishes, some under the guise of WWII commemoratives, others as battlefield worn finishes, and these limited editions caught on.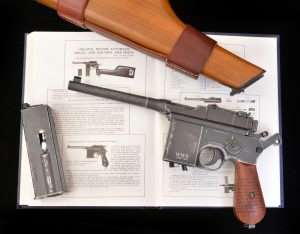 Some come and go, like the Umarex Legends MP40 and Model 712 Broomhandle, the WWII commemorative Umarex Colt Commander, Desert Storm Beretta 92, while some others make a comeback like the WWII P.08 Luger, or just become production versions like the John Wayne 1911 A-1, some of the Duke Peacemaker models, and the recent Sig Sauer 1911 WTP.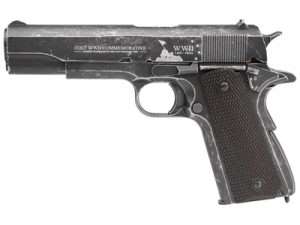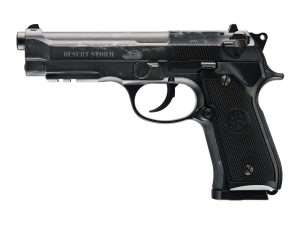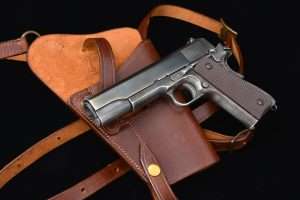 Some of us have even taken up the art of defarbing and aging our CO2 models, like I did my Swiss Arms 1911 A-1 and Tokarev TT33, and these fairly worn looking guns become personal favorites. In the world of centerfire guns, manufacturers seem to be embracing this as well, as evidenced by the Sig Sauer WE THE PEOPLE (which extends beyond just the 1911 in the centerfire line) and now the new Dan Wesson Wraith. New is good, old is better? But only on the outside, you don't want a gun with a worn out action and eroded rifling. In reality, it takes years to wear the finish off a handgun if you carry it every day, and some finishes don't wear that much at all. Scratch, yes, but wear down with use, little if any. So when you start making new guns that are already worn looking, you have to ask "where is this coming from?" Why would you put good money down on a new gun that looks like it has been ridden hard and put away wet? The answer is that it looks interesting. But this is honestly a one-way street.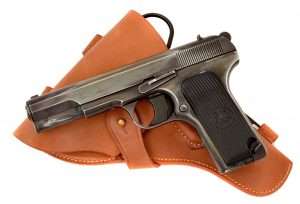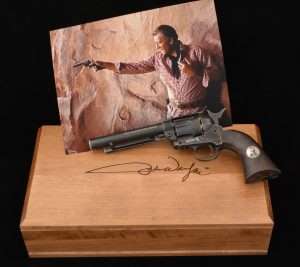 In the world of arms collecting, finish condition is everything, an old gun that has all or most of its original finish is worth many times what a worn and weathered gun is, unless that gun has some serious historical provenance.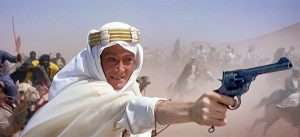 Maybe that's implied when you look at a new gun with a weathered finish. And there are advantages to new guns that look old, or worn. You never have to be concerned about holster wear on the high edges, a scratch, well, that just adds to the character of the gun, and it looks like a gun you have had a long time and has become an old, trusted friend. But this is really just a gun thing.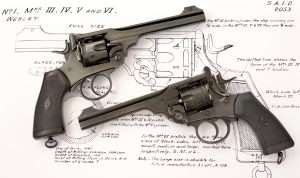 If you went down to your favorite new car showroom and there was a 2020 model on the lot with a hood in primer, faded, cracked paint on the trunk lid, half a dozen door dings, and a nicked fender, you wouldn't say, "Hey, hey, that's the one I want!"
Like I said, it's a gun thing.