New ASG Dan Wesson 2-1/2 inch Model 715 snub nose pellet revolver
Short and to the point Part 1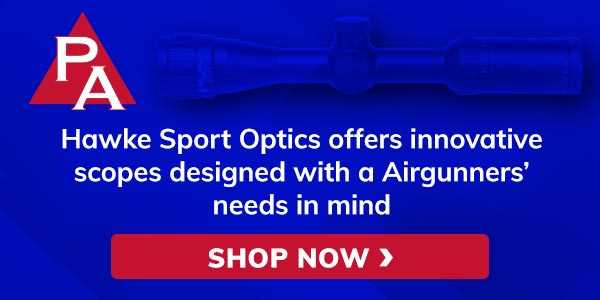 By Dennis Adler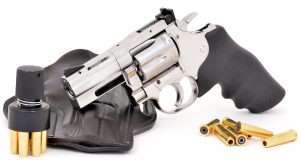 Sam Colt invented the snub nose revolver. Of course, back in 1836 it was a very small caliber pistol (.28 and .31 caliber chamberings) and the 5-shot revolvers were also small enough to fit in the palm of a man's hand. It wasn't until the Civil War that the Colt's Patent Fire-Arms Mfg. Co. built its first .36 caliber snub nose model, a limited run of from 25 to 50 Pocket Police versions with 2-inch barrels. Colt's built another run of 3-1/2 inch barrel length versions (also known as the Pocket Police Trapper Model), which again was limited to about 50 examples. In 1882 the next snub nose Colt, a 2-1/2 inch version of the 1873 Peacemaker, was built as a single example; it took Colt's until 1888 to begin offering a SAA model with a 3-1/2 inch barrel, famously known today as the Sheriff's Model. This was the first "official" short barreled production Peacemaker; however, Colt's had offered barrel lengths of 2-1/2 inches up to 16 inches since 1876. By then, of course, every American armsmaker was selling short barreled revolvers, including Smith & Wesson, without which there would never have been a Dan Wesson Model in the 20th century with a 2-1/2 inch barrel. (The current Dan Wesson Model 715 Pistol Pack comes with a short 4-inch, standard 6-inch and long 8-inch barrel).
The Short Story
The ASG Dan Wesson Model 715 snub nose pellet model comes with a 2-1/2 inch barrel like the original .357 magnum Model 15-2, and later Model 715 series (produced from 2002-2004) which was offered with a four barrel set that included the 2-1/2 inch shrouded barrel. Unfortunately, the new ASG BB and pellet cartridge firing CO2 models do not have interchangeable barrels like the Dan Wesson .357 magnums, and are sold as individual guns in 2-1/2 inch, 4-inch and 6-inch models.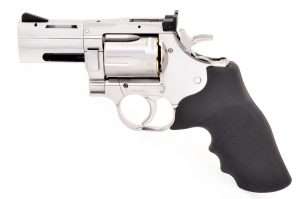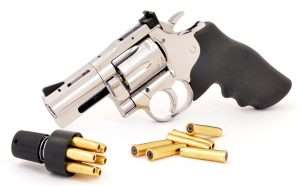 The new 2-1/2 inch model is based on the same frame, double action/single action trigger and Hogue-style rubber grip design as the 6-inch Model 715 reviewed in Airgun Experience No. 87 and 88. Like that model, the new 2-1/2 inch snub nose has the correct crane-mounted cylinder latch. This design was used by Dan Wesson for added strength, and to work with the pistol's cylinder design which rotates clockwise (to the right) with each double action trigger pull or by cocking the hammer. Conversely, S&W revolvers rotate their cylinders counter clockwise (with the exception of S&W M&P .38 Bodyguard). Colt revolver cylinders also rotate clockwise, including the new 2017 Colt Cobra.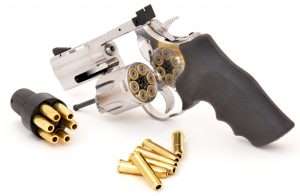 The ASG Dan Wesson 2-1/2 inch model is offered in a blued smoothbore BB model and nickel pellet model with rifled barrel (pictured). Both have full length barrel shrouds and a single vent in the rib. The pistols have windage and elevation adjustable rear sights and an easily acquired serrated ramped front sight that is dovetailed and pinned.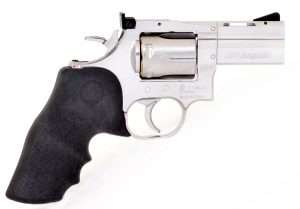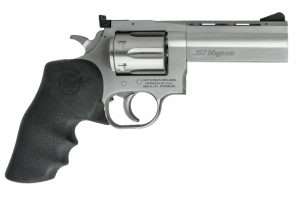 The 2-1/2 inch model actually looks more like a real Dan Wesson Model 715 than either of the other two, although the new 4-inch model (which will be reviewed next week) has an impressive integral under barrel accessory rail, opening up a whole new world of shooting possibilities for the Model 715 airguns.
Next Tuesday in Part 2 we take the 2-1/2 inch pellet model to the 10 meter line and see what it can deliver.
A word about safety
Double Action/ Single Action airguns provide the look, feel and operation of their cartridge-firing counterparts. Most airguns, in general, look like cartrrige guns, this Dan Wesson Model 715 even more so, and it is important to remember that the vast majority of people can't tell an airgun from a cartridge gun. Never brandish an airgun in public. Always, and I can never stress this enough, always treat an airgun as you would a cartridge gun. The same manual of operation and safety should always apply.