Barra 1866 Cowboy
Doing things the old way Part 2
By Dennis Adler
Entry-level pneumatic air rifles are nothing new; take the Crosman 760 Pumpmaster for example, which has been around since 1997 (and sells for $35), the popular Daisy 880 (which has been in production for 30 years) and newer guns, like the 2014 Umarex NXG APX, a very high-tech design, selling for $69.95, that, like the Barra 1866 is capable of up to 800 fps with 10 pumps, and is a very similar design for operation and loading. I could go on with older and newer models based on similar designs, and more expensive multi-pump pneumatics like the Benjamin 397S at $269.95 (a more upscale model that only shoots pellets in .177 or .22 caliber), but I'll tell you what you won't find, anything that looks like an old brass-frame Winchester Carbine.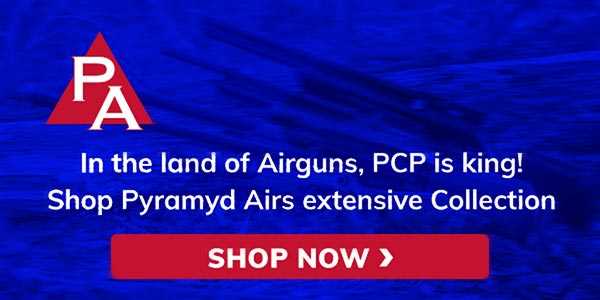 Why would I want this?
Three words: simple, inexpensive, fun. From the outside, the Barra 1866 is in its own design niche, and is done well enough for the competitive price that even with operating features similar to modern bolt action multi-pump pneumatics like the NXG APX, still looks Old West enough to be used as a cowboy plinker, and 800 fps is not bad if you want to work the pump 10 times.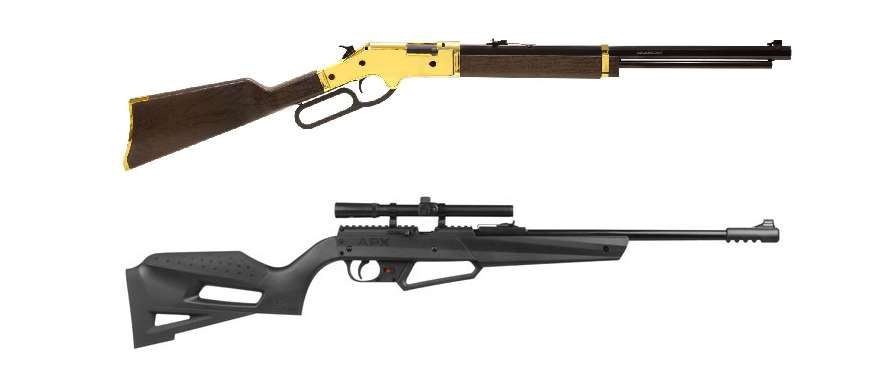 OK, it's interesting looking, but is it any good? Considering what's inside and how it works, it should be as good as good as the Umarex NXG APX, only with an old style adjustable buckhorn rear sight (found on many Winchester lever action rifles of the period) combined with a clever front sight that simulates the old dovetailed sights on Model 1866 rifles (only it's not dovetailed). What's clever is a small peephole through the top of the front blade, allowing light from the target to show though and provide something that approximates a bead front sight, unless, of course, your target has a black center, like most 10-meter targets. A lighter colored target or a tin can gives you useful illumination. It is a little odd, but either way the front sight is easy to get on target.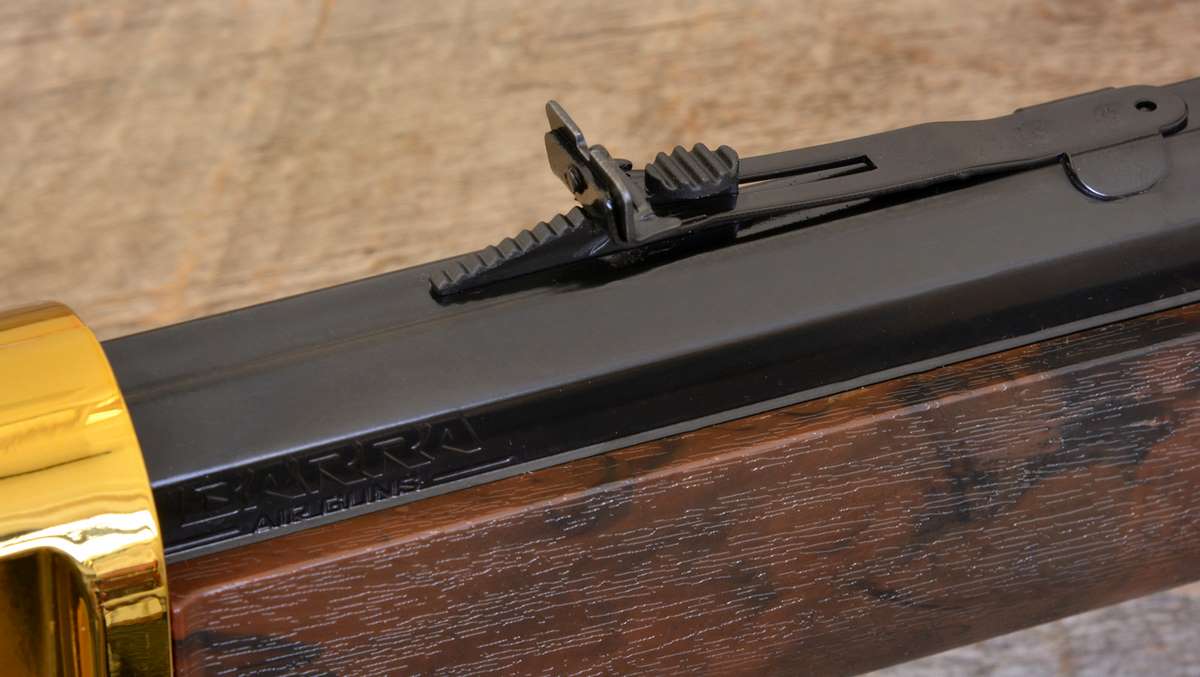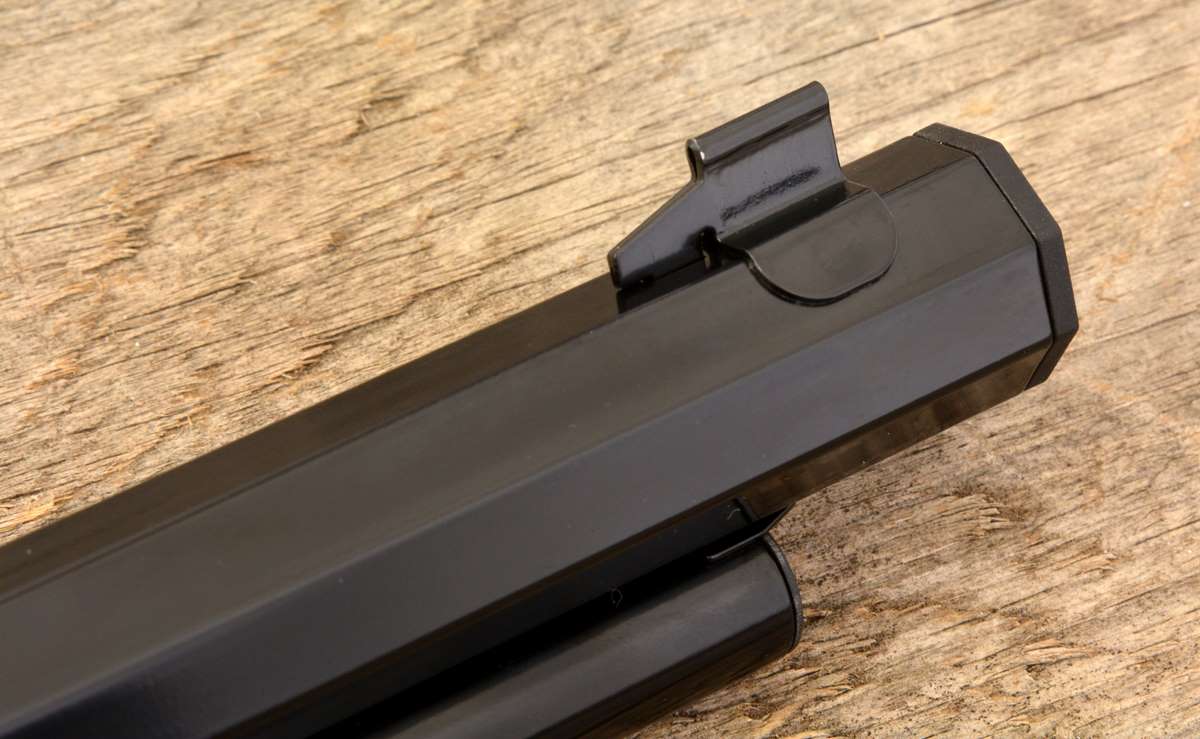 The basic shape of the Barra 1866 is Winchester-like, but don't put it next to an 1866 Winchester because the Barra's brass colored receiver and the wrist of the wood grained plastic stock are too squared off, as is the forearm, and the butt doesn't have enough of a crescent shape. The closest thing to a Winchester is the octagon barrel which mimics Deluxe 1866 models; otherwise the Winchesters had round barrels. Nevertheless, the Barra shoulders nicely and feels comfortable in the hands. This is a simple air rifle that would be fun to take along on a weekend camping trip because it doesn't need anything else but ammo, and with up to 800 fps on tap, it might even come in handy. (And there's always those empty pork and beans cans!)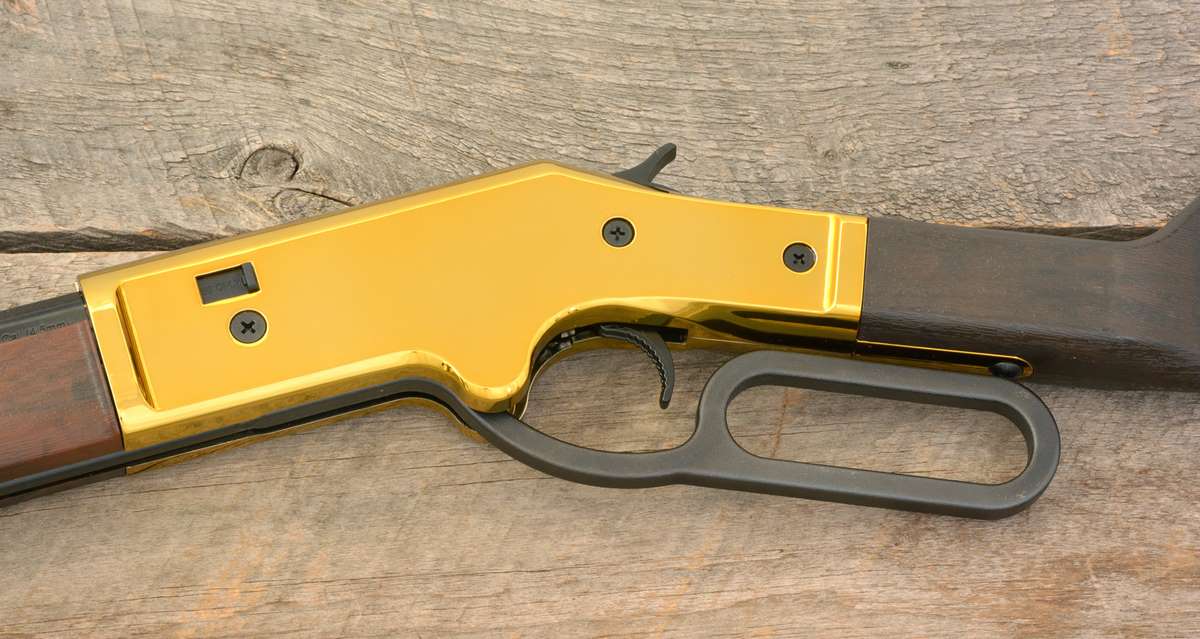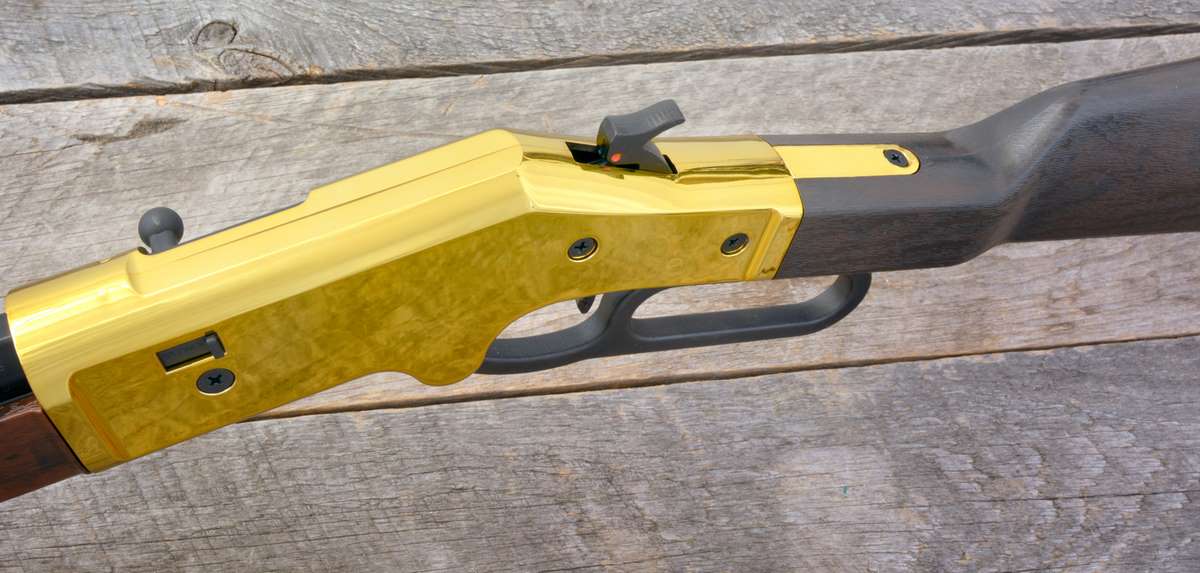 For a low price air rifle, Barra has been very thorough with its instructions, both in the well illustrated and comprehensive 5-1/2 x 8-1/2 inch, 12-page full color instruction booklet, as well as having the basic steps of handling and loading the gun cast into the left side barrel flat ahead of the receiver. For an entry-level air rifle, it's pretty well thought out.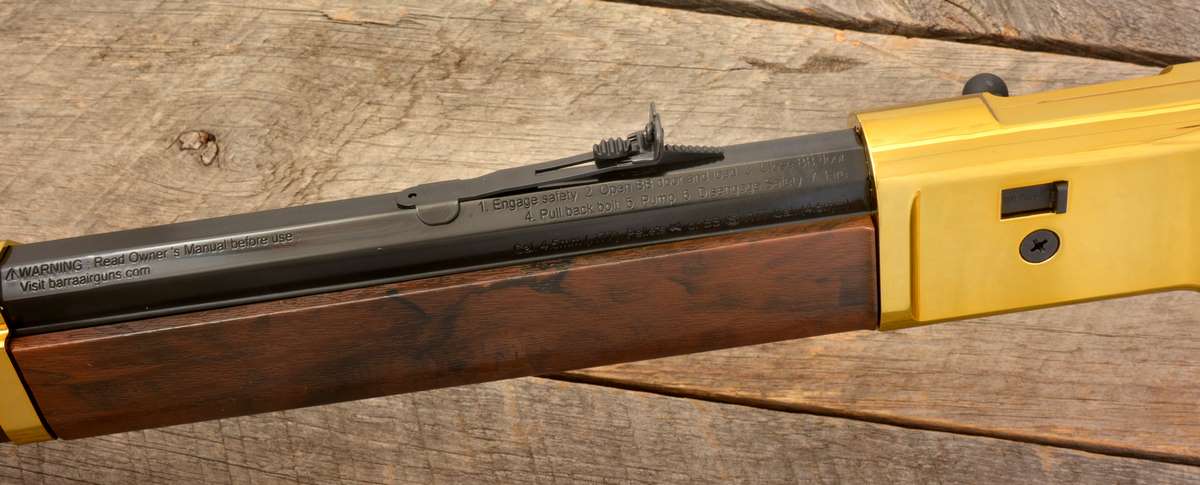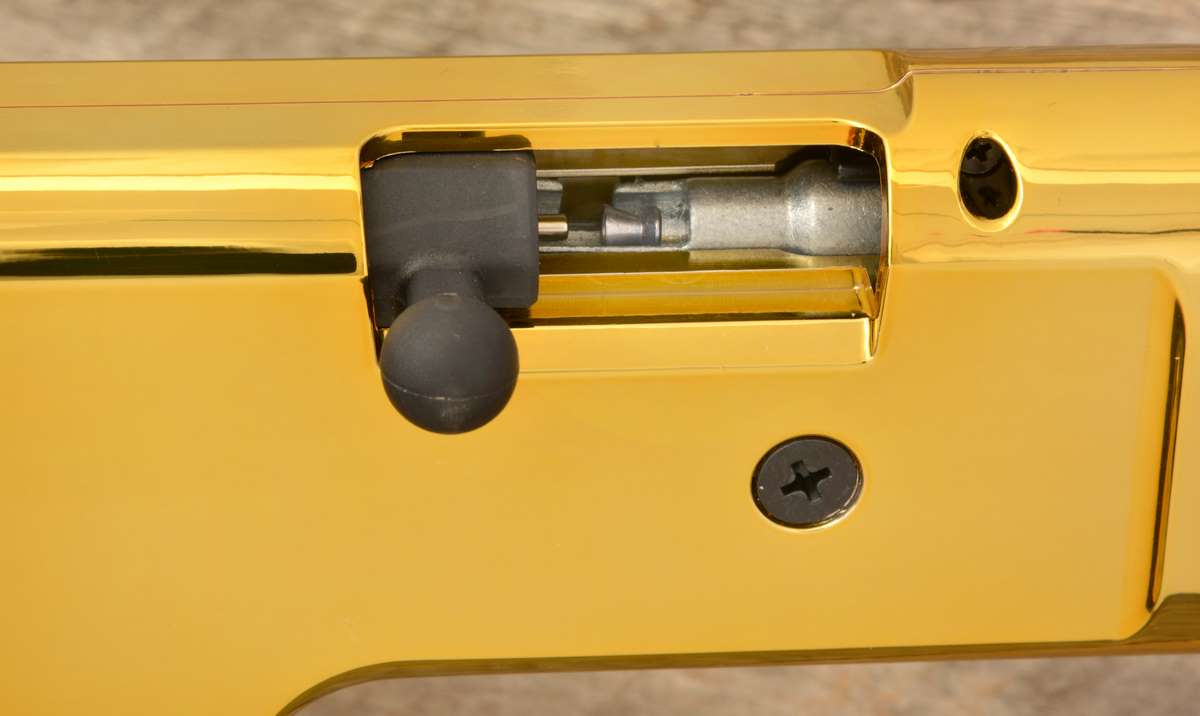 Saturday, we will chronograph BBs and 7.0 gr. wadcutter pellets, and check out 10- meter accuracy.