Blowback Action Airgun Maintenance
Even Air Pistols Need Cleaning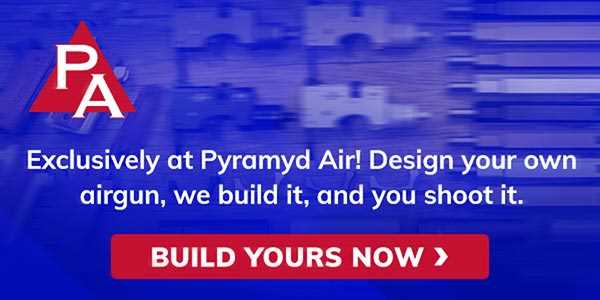 By Dennis Adler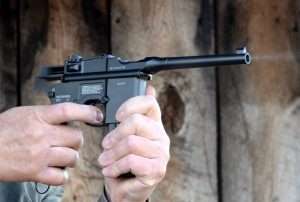 Air pistols do not generate heat nor do they require gun powder as a propellant, thus the two primary reasons for cleaning a cartridge-firing handgun are absent. In fact, CO2 air pistols are almost maintenance free. Almost, however, means that even an air pistol needs to be cleaned from time to time, especially blowback action models that have more moving parts and slide to frame contact that can create surface wear over time, just like cartridge-firing semi-autos.
Maintenance is really more about keeping things running smoothly and preventing seals from drying out, than it is about dirty bores and gummed up actions. Different air pistols have specific cleaning requirements, but the basics of cleaning a blowback action CO2 air pistol remain the same.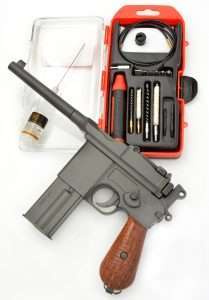 Over time all air pistols are subject to leading from pellets, residue from steel BBs, and a build-up of minor fouling such as dust and other miniscule debris that can hurt performance. Having said that, air pistols do not need to be cleaned after every trip to the range; in fact, it isn't even recommended until 1,000 rounds have been fired. It is recommended, however, to clean the bore and any exposed interior surfaces before firing a brand new gun to remove any oils or residue from manufacturing and if a pistol gets dusty or soiled at the range, to give it a wipe down.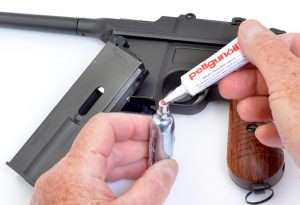 The most important thing with a CO2 air pistol, especially blowback action models, is lubrication of moving parts. For any CO2 airgun, a drop of lubricant like Crossman Pellgun Oil on the tip of each CO2 capsule before it is inserted is also beneficial to overall operation and longevity. Its formulation helps to protect and preserve the rubber O-rings, the CO2 capsule piercing mechanism and airgun seals. It can also be used to lubricate moving parts such as the follower in the magazine, the base of the hammer, and the trigger hinge.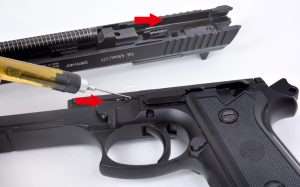 RWS Spring Cylinder Oil is ideal for the latter job as it comes with an applicator needle to place a single drop of oil exactly where it is needed, whereas the Pellgun oil is more difficult to accurately dispense.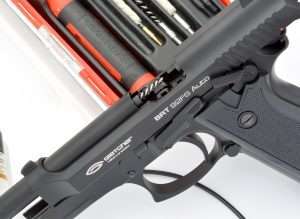 The bore should also be given a periodic cleaning and either an Umarex Air Gun Cleaning Kit, UTG Complete Cleaning Kit, or Hoppe's Air Rifle & Air Pistol Cleaning Kit, has all of the necessary tools required to get the job done for the majority of air pistols and air rifles. Kits include flexible plastic coated rods that will not scratch the barrel, .177 and .22 caliber chamber brushes, patch rods, bore mops. The Umarex kit also includes a rod handle that converts into a screw driver with a six bit driver set for most airgun disassembly requirements (a pair of flat blades, two different-sized Phillips head, one 3mm and one 4mm hex head). There is also the ATK Weaver Gunsmith 36-piece Tool Kit for those who prefer to have a complete set of tools for any job that may come up with airgun maintenance.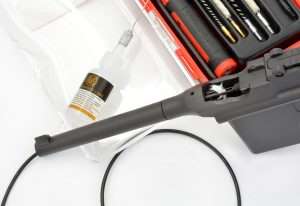 When cleaning an air pistol, only use products recommended for air pistols, and never use gun cleaning solvents because they can get into the airgun's valves, damage valve seats and the rubber or synthetic materials in the internal mechanism. Cleaning the barrel should be a simple process to ensure that there is no fouling or debris. If needed, an air pistol bore brush is used to loosen any buildup, and a dry patch to clean it out, (a second or third patch until it comes out clean just like a cartridge-firing handgun) and the bore mop at the end for a final wipe.
An air pistol is one of the easiest handguns to maintain, making the airgun experience all the more enjoyable.