Lasers vs. Red Dot Reflex Sights Part 3
Can a laser do better?
By Dennis Adler
This is a much shorter challenge because lasers are a very discrete form of aiming a pistol (or rifle) and have been in use by law enforcement and military longer. Red dot scopes predate practical firearm's laser sights, but modern reflex sights, like those used on the Sig Sauer M17 and other pistols (centerfire and CO2), are comparatively new.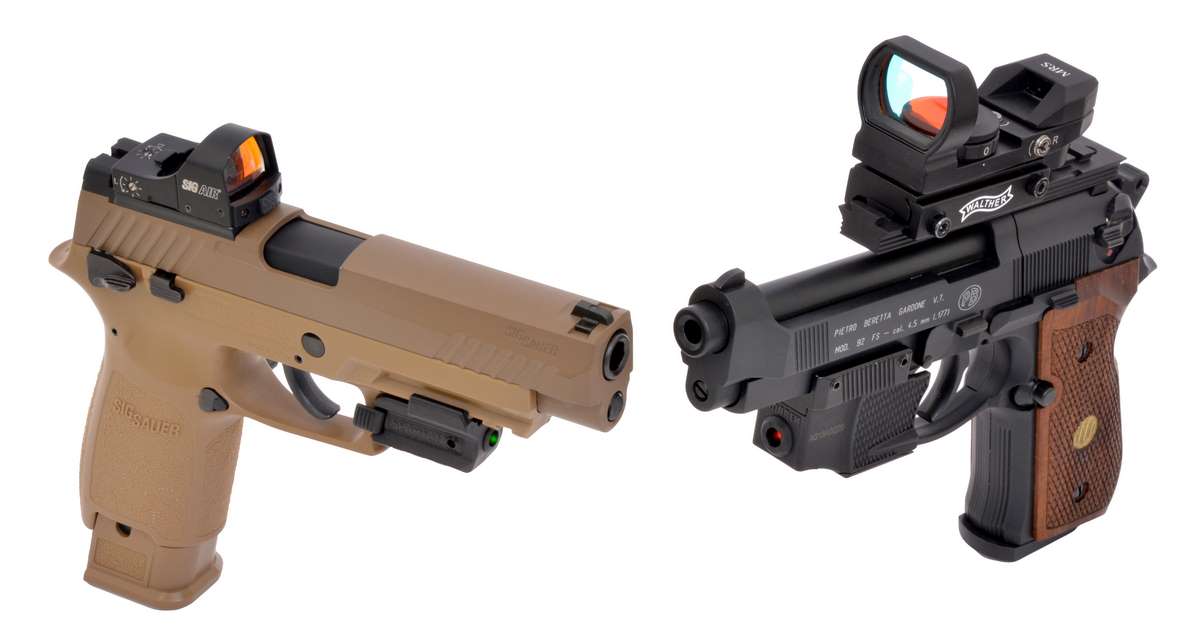 We do have some more context here when you add a laser to the Beretta 92FS. The Walther laser used on my 92FS is the same basic unit that is sold for the .22 LR Walther P22 semi-auto pistol. If we can just briefly segue here, there was a lot of overlap of designs between the Walther P22 rimfire pistol and its accessories and those sold by Walther (Umarex) for the CP99 CO2 pellet pistols in the early 2000s. The P22 bridge mount and Walther P22 laser are still available, along with a variety of accessories for the current full line of P22 rimfire models, including the P22 Target models shown. The laser on my 92FS is a version of the P22 laser. read more