Umarex Colt Model 1911 M45 CQBP Part 2
Can less be more?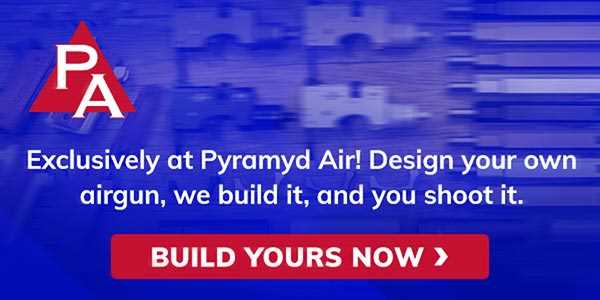 By Dennis Adler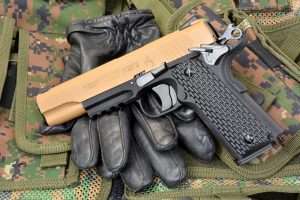 The Umarex M45 CQBP is a very close visual match for the military (and civilian) version of the .45 ACP pistol carried by members of the Marine Corps Special Operations Command (MARSOC), Marine Expeditionary Unit Special Operation Command, and members of Force Recon. The .45 ACP design developed by Colt's brought the M1911 into the 21st Century, and has kept the gun in the U.S. military arsenal for an unprecedented 105 years. The Umarex M45 CQBP is in its own way, yet another acknowledgment of the Colt's unrivaled success.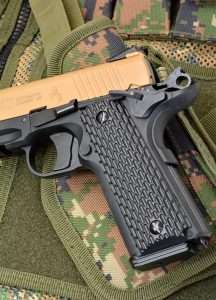 In terms of appearance Umarex has done a very good job despite making the airgun's polymer frame black, when it should have been desert sand to match the slide. The real .45 ACP model uses a stainless steel frame and slide with the desert sand Cerakote finish, which begs the question, since the airgun uses a polycarbonate substrate frame, why didn't they make the color desert sand? As a case in point, the recent introduction of a polymer-framed 1911 by American Tactical, offers a frame in desert sand. That aside, another interesting feature of the M45A1 is a black solid aluminum trigger with an average trigger pull of 5.0 pounds. The trigger pull on the Umarex M45 CQBP is 5.5 pounds average, so despite its somewhat odd shape, it is the right color and has almost the identical trigger pull. Then there are the white dot combat sights which closely duplicate the Novak tritium combat sights on the military and civilian versions. The Umarex white dots, of course, are not night sights like the M45A1 CQBP.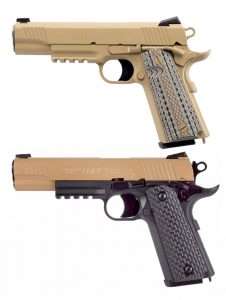 The Colt .45 Auto has an overall length of 8.5 inches with a 5-inch National Match barrel and a full size Mil Standard 1913 rail, while the Umarex is 8.75 inches in OAL, has an internally shorter 4.5 inch smoothbore matte black barrel (which has a slight muzzle flare compared to the Commander's nickel plated barrel).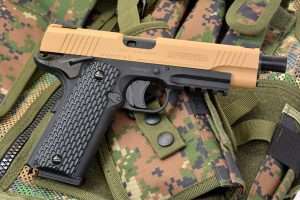 What the .177 caliber M45 CQBP has to offer in sum total of accurate features, just about offsets the compromises in the design, especially for the price. But now comes the most important part, can it outshoot its Colt Commander .177 caliber blowback sibling?
On Target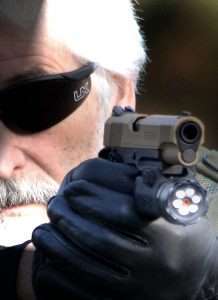 It almost goes without saying, if I were to mount a laser on the CQBP Picatinny rail and sight it in, the gun would more than likely hold a tighter group than the Combat Commander, but in order to keep things equal as possible, it is an open sight vs. open sight competition fired offhand. The load for both guns is Umarex .177 caliber steel BBs. The test distance is 21 feet and the target is a Birchwood Casey Shoot-N-C.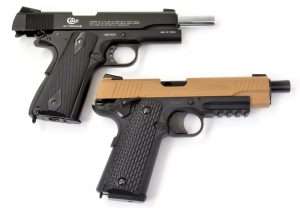 The Umarex Colt Commander uses a self contained 18 round capacity BB and CO2 magazine, while the CQBP uses a 19-round stick magazine. Neither is faster to reload until you run out of CO2 and then the advantage obviously goes to the Colt Commander's self contained CO2 and BB magazine. The Commander's average trigger pull of 2 pounds, 10 oz., 0.125 inches of travel, zero over travel and a quick 0.125 inch reset is much lighter than the 5 pound, 5 ounce trigger on the CQBP, but it is actually closer to a real Colt trigger resistance. It does, however, require a longer 0.75 inches of take up with light stacking to fire, and the CQBP trigger requires a full release to reset.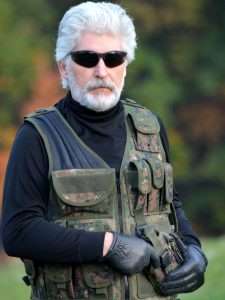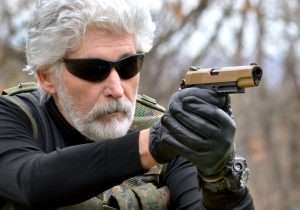 Downrange, the Colt Commander delivered an average velocity of 300 to 325 fps (two reloads of same magazine, 36 shots); while the CQBP sent its .177 caliber charge downrange at an average of 370 fps to 401 fps with two full reloads (38 shots). The Umarex Colt Commander's best average 10-shot group measured 1.875 inches; the CQBP delivered 10 shots at 1.25 inches in the X.
There were several failures to fire, which I quickly discovered is caused by not fully releasing the trigger for each shot. The trigger is simply not up to par with the Colt Commander's. Once overcoming that handicap, the white dot sights, which are just as good as those on the Colt Commander, proved to be right on target at just below POA and dead center windage from 21 feet.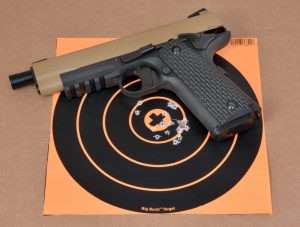 For accuracy with a blowback action air pistol we are almost splitting hairs between these two Umarex Colt 1911 models. The CQBP has some very attractive features but only qualifies as an "entry level" blowback action model in my opinion. Then again, that's the price point. When all is said and done, the slightly higher priced .177 caliber Umarex Colt Commander still remains a step up.
The Airgun Experience will return on November 2 with a trip back in time to WWII and a double face off between Germany's fabled P.08 Luger and Russia's legendary Makarov. 
A word about safety
Blowback action airguns provide the look, feel and operation of their cartridge-firing counterparts and this is one reason why they have become so popular. Airguns in general all look like guns, blowback action models more so, and it is important to remember that the vast majority of people can't tell an airgun from a cartridge gun. Never brandish an airgun in public. Always, and I can never stress this enough, always treat an airgun as you would a cartridge gun. The same manual of operation and safety should always apply.