Compartmentalizing Airguns Part 2 Part 1
Best in class options and a new contender!
By Dennis Adler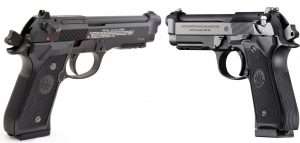 What's my choice for the gun that offers the most options for the money, as well as accuracy and reliability? I narrowed my best choices down to the Umarex Colt Commander or Sig Sauer WE THE PEOPLE for accuracy, trigger pull, and long term reliability (based on internal design, which is the same on both pistols). I have had the Umarex Colt Commander since the model was introduced in 2014; never a failure, never a problem. I have also chosen the Umarex Beretta 92A1 for the same reasons plus the advantage of a DA/SA trigger and selective fire like its distant cousin the 93R. All three guns are fully field-strippable and have excellent white dot sights. My overall first choice in the category then, the gun that fits the first compartment on my list, is the 92A1.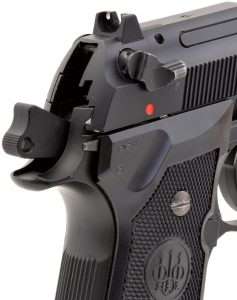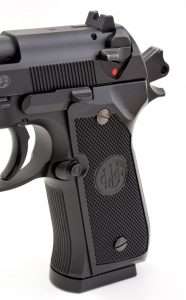 This should be my final choice, but, in the interim, another player has entered the field, the new Umarex Heckler & Koch HK USP blowback action model. This new HK is right in the heart of the category, a full-sized duty pistol with blowback action, self-contained CO2 BB magazine and full operating features, including a decocker for the DA/SA trigger system. The USP has white dot sights, a short-recoil, locked breech design (with tilting barrel) and has the HK-design disassembly system for full field stripping capability. A Heckler & Koch licensed model, this new CO2 entry not only adds a breath of fresh air and interesting possibilities to the options in blowback action models, but is a serious challenge to my choice for best blowback action CO2 pistol!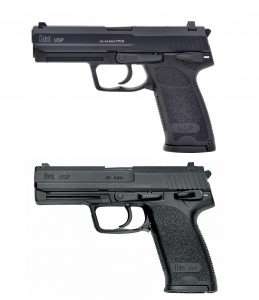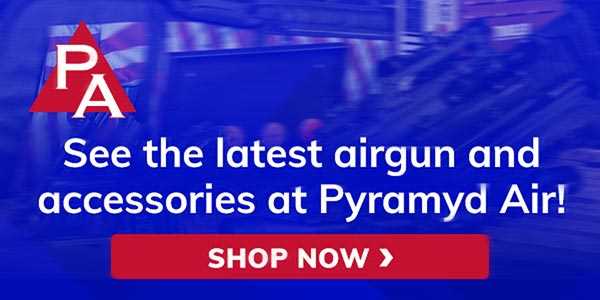 On to another day
I'm going to push the remaining parts of Compartmentalizing Airguns to a later date and turn to looking at this new Umarex HK offering. Today will be a cursory look at the pistol and on Thursday we'll begin a three-part series on the new H&K CO2 model.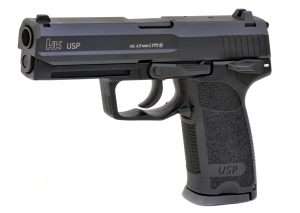 First off, (and this is just my opinion, but one shared by many of you), this is the HK model Umarex should have introduced last year and not a non-blowback version. This is the exact same strategy Umarex and Glock have used by introducing a non-blowback action model first, that will be followed (hopefully by late fall) with a blowback action G19. The H&K non-blowback HK USP (April 2017 Airgun Experience) had a self-contained CO2 BB magazine despite being a very inexpensive entry-level air pistol. On the other hand, the Glock 19 is a better entry level gun for design details, even though it has a stick magazine (more about the G19 in early October).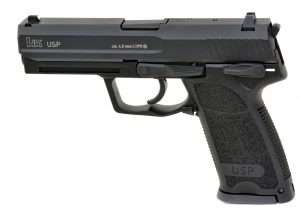 In terms of scale, the new HK USP is a very accurate match-up to the centerfire Heckler & Koch model as shown in the accompanying photo. The centerfire USP weighs an average of 28 ounces without magazine (depending upon caliber, it is offered in 9mm, .40 S&W and .45 ACP), and has an overall length of 7.68 inches, width of 1.26 inches and barrel length of 4.25 inches. The new blowback action CO2 model weighs in on my scale at 22 ounces without magazine and 34 ounces with the empty CO2 BB magazine inserted, (yes, it is a very heavy, all-metal 16-round magazine). Height from the base of the magazine to the top of the sights is 5.74 inches, width including release levers 1.26 inches and the internal smoothbore barrel length is 4.25 inches (recessed 1/16th inch from the 9mm diameter muzzle). Like I said, it is a very close match-up.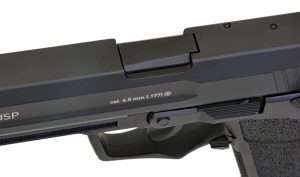 Thursday we will begin a full review of the Umarex HK USP blowback action model.