Crazy for holsters
If the gun fits, buy it!
By Dennis Adler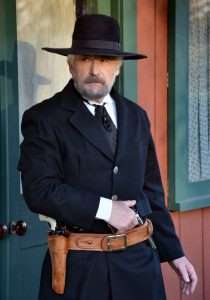 I hesitate to tell you how many holsters I have. Let's just say that if I ever end up on an episode of Hoarders it is going to be because of holsters. I am not alone in this, there are, and this is the truth, people who collect holsters, not guns, just holsters. They buy guns, but only to put in the holsters, that's where the term "holster stuffer" comes from.
I have purchased holsters, off the rack, as it were, and I have had holsters custom made to fit specific guns, I have commissioned reproductions of original western holsters to be made for articles (which is altogether different because I got paid to do that), but I have also done this just for my own satisfaction. I would dare say that there are some holsters out there today from certain makers that would not exist if I hadn't been the instigator of its design and manufacturing. There is even one out there today surreptitiously named after me. But before this becomes a holsters anonymous meeting, there is a point to this as it relates to CO2 air pistols.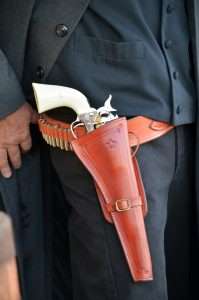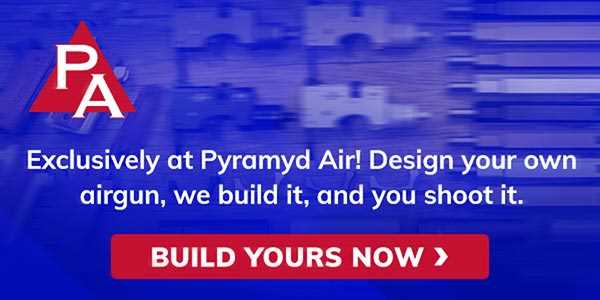 Authentic air pistols should fit authentic holsters
And this is the thing, when a company builds a reproduction of an actual firearm, it should be an exact copy with the same dimensions so it can fit the same holsters as the original gun. But it doesn't always turn out that way. The slide is a little wider, or the triggerguard, or the frame is an 1/8th of an inch taller because of the CO2 system, it's one thing or another and that's all it takes for the gun not to fit the holster. Historic guns like the Umarex Colt Peacemaker are so close and leather just forgiving enough that they will fit any western holster, old or new, which is probably a windfall for holster collectors; CO2 holster stuffers now exist!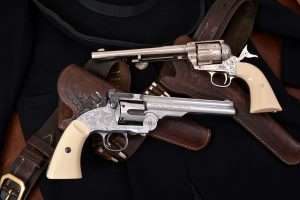 When a CO2 pistol fits the same holster as its centerfire counterpart I give it extra points in my book because that is one of the essentials of using a CO2 pistol for training, not so much with Colt Peacemakers as say the HK USP, Glock 17 Gen3 and S&W M&P40, but even with the Single Actions for honing your fast draw and shooting from the hip skills. But the holster has to fit.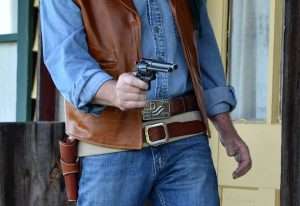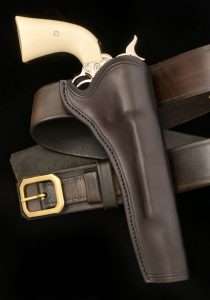 Breaking new ground
You don't have to be a holster collector to appreciate the extra effort that goes into making a CO2 model a perfect match for its centerfire counterpart, and when that comes down to holsters, especially with either very modern handguns like the Glock and HK models or very old style European, Russian, and British pistols, like the Webley, the German Walther, and Russian Tokarev, Nagant and Makarov pistols, holsters are actually abundant. That these air pistols are accurately scaled to fit original and reproduction holsters makes them all that more enjoyable.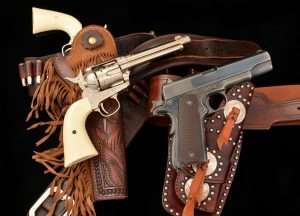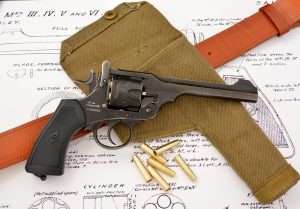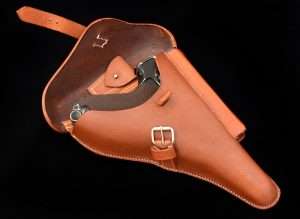 Even the majority of airgun enthusiasts who don't have the matching centerfire models can enjoy the full airgun experience by having the correct holster. While I doubt that holsters are a placebo for better packaging (the horrid blister packs that too many nice air pistols have been relegated to), a holster is a great alternative, especially if you have a small collection you want to display. Even if you have a decent box with your air pistol, like the Webley MK VI, having it in a Webley holster looks a lot better!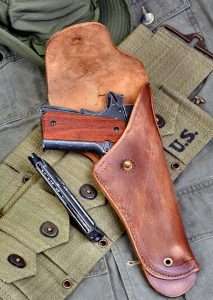 While I can only speak to my own passions, I know they are shared with a lot of Airgun Experience readers, and holsters can honestly be 50 percent of the enjoyment of owning an authentically-made air pistol. When Umarex unknowingly built one of my all time favorite handguns as a CO2 model, (I haven't yet convinced them to build guns that appeal specifically to me) the Mauser Broomhandle M712 presented an unusual problem when it came to holsters.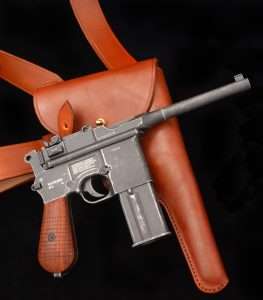 The gun was perfectly sized to fit original and reproduction leather holsters and the wooden shoulder stock, but not with the magazine inserted. All commonly built holsters and stocks (original and new) were based on the standard fixed magazine Broomhandle design. The M712 presented the same problem for Mauser in 1932 as it did when the M712 CO2 model came out a couple of years ago. Mauser made special wooden shoulder stock holsters with deep magazine wells, a handful of leather rigs were made with everything from a cut away section with a removable magazine cover, to open bottom rigs and awkward looking holsters to fit. There really wasn't much of a standard. All of the original M712 holsters that can be found are very expensive, as are original 20-shot Broomhandles and the M712 models which are still classified by the ATF as a Class III weapon. Just keep adding dollar signs as you read.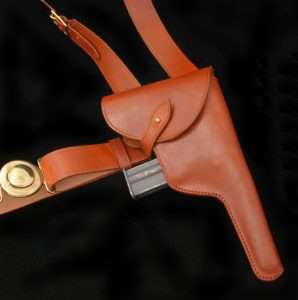 After over 20 years writing about western guns and holsters and quite a few modern handguns, I developed working relationships with some of the top holster makers in the world, so when the quandary of the Umarex Mauser Model 712 presented itself, I turned to Alan Soellner of Chisholm's Trail Leather in Georgia, because Alan has recreated some of the greatest western holsters in American history, and he had begun dabbling in WWI and WWII era holsters around the same time the M712 CO2 model came out.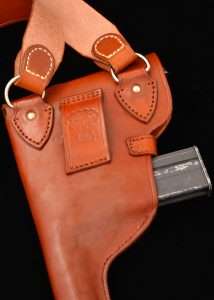 With an M712 in hand and a lot of research, he came up with the holster pictured, which is offered today in a black finish version through Pyramyd Air, and yes, if you happen to have a Class III license and own a real M712 or 20-shot fixed magazine Broomhandle, the holster fits the original guns, too. You'll also find a few custom-made Chisholm's Trail western holsters on the Pyramyd Air website for 7-1/2 inch and 5-1/2 inch Peacemakers, the Schofield and Remington Single Actions, which again are interchangeable with the actual centerfire pistols.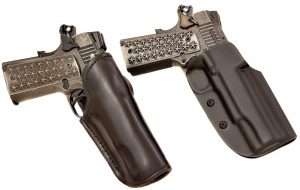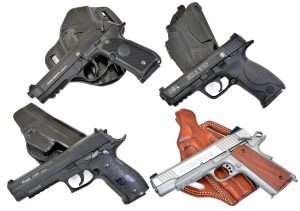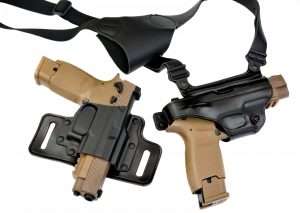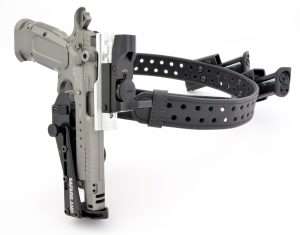 This is what great holster making is about, especially with today's ever expanding assortment of CO2 pistols. Fortunately, most of the guns are only new to the world of air pistols, and the holsters have, for the most part, preceded them by years, if not decades. When the manufacturer does it right, as so many are at present, the gun and holster combinations are just as authentic, adding a whole new level to enjoying the Airgun Experience. See you on Hoarders…