Dan Wesson Model 715 4-inch BB model Part 1, Part 2, Part 3, Part 4
A .177 caliber masterpiece
By Dennis Adler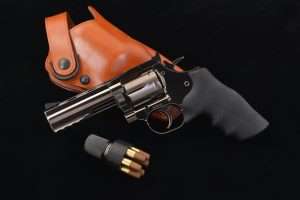 Not everyone is into shooting 4.5mm lead (or alloy) pellets or trying to gain proficiency shooting at 10 meters, but few will argue, that no matter what kind of CO2-powered BB pistol piques your interest, realism in design is probably the first consideration. If you are looking for a revolver, you need look no further than the new ASG Dan Wesson 4-inch BB cartridge firing Model 715. Of course, that should be the last line of this article rather than the opening, but how I have come to that conclusion is what makes this CO2 model so deserving.
About the new 4-inch Model 715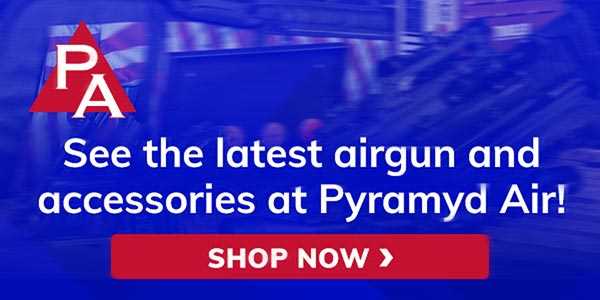 A year ago at the annual SHOT Show, ASG introduced its new Model 715 Dan Wesson revolvers, a 2-1/2 inch snub nose and a 4-inch duty gun in both .177 caliber BB and 4.5mm pellet versions, the latter with rifled barrels. The immediate rush was for the two nickel plated pellet models, which proved to be the best new CO2 double action revolvers on the market for 2017. But left behind in the rush was the high-polish blued (Steel Grey) BB cartridge models of which the 4-inch has proven to be the most interesting. Like it's shiny, nickel plated pellet cartridge-firing twin, the blued smoothbore 4-inch has a feature more akin to S&W Performance Center models than a Dan Wesson; an integral under barrel tactical accessory rail.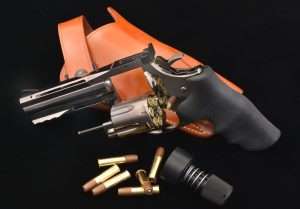 To find this in a centerfire revolver you have to purchase an S&W Performance Center M&P Model R8, a .357 Magnum, .38 Special +P, 8-round wheelgun with a 5-inch barrel incorporating a short accessory rail suitable for mounting a small tactical light or light/laser combination, and there are many that work ideally with this type of revolver. With a lightweight Scandium alloy frame, stainless steel barrel and cylinder, and black matte finish, the S&W PC R8 is intended for law enforcement and military use, as well as competition shooting. It carries a hefty MSRP of $1,329. The closest you can come in a CO2 model is the matte black Umarex S&W Model 327 TRR8 BB cartridge firing revolver, which is based in part on the R8. The ASG Dan Wesson Model 715 thusly falls into this same unique category of tactical and competition CO2 pistol. Of course, Dan Wesson does not offer a 4-inch barrel with a tactical rail, making the CO2 model unique.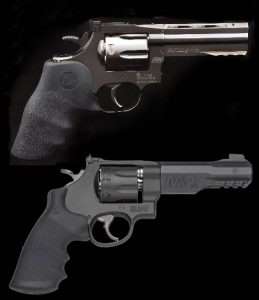 Priced about $10 less than the pellet cartridge CO2 model with rifled steel barrel, the smoothbore BB version shares all the remaining features and advantages, including an elevation and windage adjustable rear sight, correct crane-mounted Dan Wesson-style cylinder latch, and excellent Hogue-style molded rubber combat grips. The 4-inch also looks like it has interchangeable barrels with the correct design barrel bushing around the muzzle, but alas, it is a fixed barrel. If you want the 2-1/2 inch or 6-inch barrel you have to purchase another gun. (Would have been interesting if ASG could have pulled off the interchangeable barrels!) It uses the same double action/single action trigger, which allows staging the hammer for precisely aimed double action target shooting and both the BB and pellet models have full length vent rib barrel shrouds. Like the other ASG Dan Wesson Model 715 revolvers, the polished blued 4-inch model looks very much like the real deal.
What I like most about this 4-inch barrel (and the pellet version) is the weight and balance; it's the perfect sized gun for combining compact barrel length without sacrificing too much accuracy from the 6-inch model. The 4-inch barrel length is a fine compromise.
Testing this BB version presented me with an opportunity that is seldom found with wheelguns, the capability of adding a tactical light/laser combination under the barrel. I have only been able to do this with the Umarex S&W Model 327 TRR8 and the 4-inch rifled barrel Dan Wesson pellet model. Arguably adding a rail on a 4-inch CO2 revolver is a complication with holsters, but carried in a tactical vest holster, it is a great fit. The DW also fits nicely into the Galco DAO Dual Action Outdoorsman holster. This is a heavy duty belt rig with an adjustable tension screw, an over-size retention strap, and a cant that is suitable for strong side or crossdraw wear.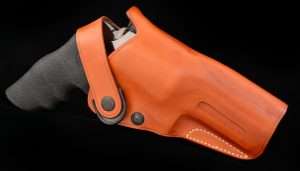 The ASG matches up nicely with the .357 Magnum Dan Wesson model fitted with the 4-inch barrel. As a training gun it would certainly be an affordable option if one was considering a Dan Wesson as a carry or competition gun. For the pure fun of shooting a realistic looking and handling CO2 revolver, however, the Model 715 with 4-inch barrel brings a whole new level of shooting potential to the table.
In Thursday's Airgun Experience the ASG Dan Wesson specs out against the .357 Magnum 4-inch model and heads to the range for the first series of tests.