Dan Wesson Valor
A 1911-style pellet slinger Part 2
By Dennis Adler
There are currently only three ways to fire pellets from a semi-auto style air pistol. The first was using an 8-shot rotary magazine, as originated by Walther and Umarex over 20 years ago with the first CP-88, a non-blowback action semi-auto introduced in 1996. It was, and remains, one of the most authentic looking CO2 air pistols on the market. It was followed by the equally authentic looking Beretta 92 FS pellet-firing model in 2000. Both are still manufactured today along with a Colt Model 1911 version, and they have yet to be surpassed. They are however, non-blowback action by virtue of the firing mechanism.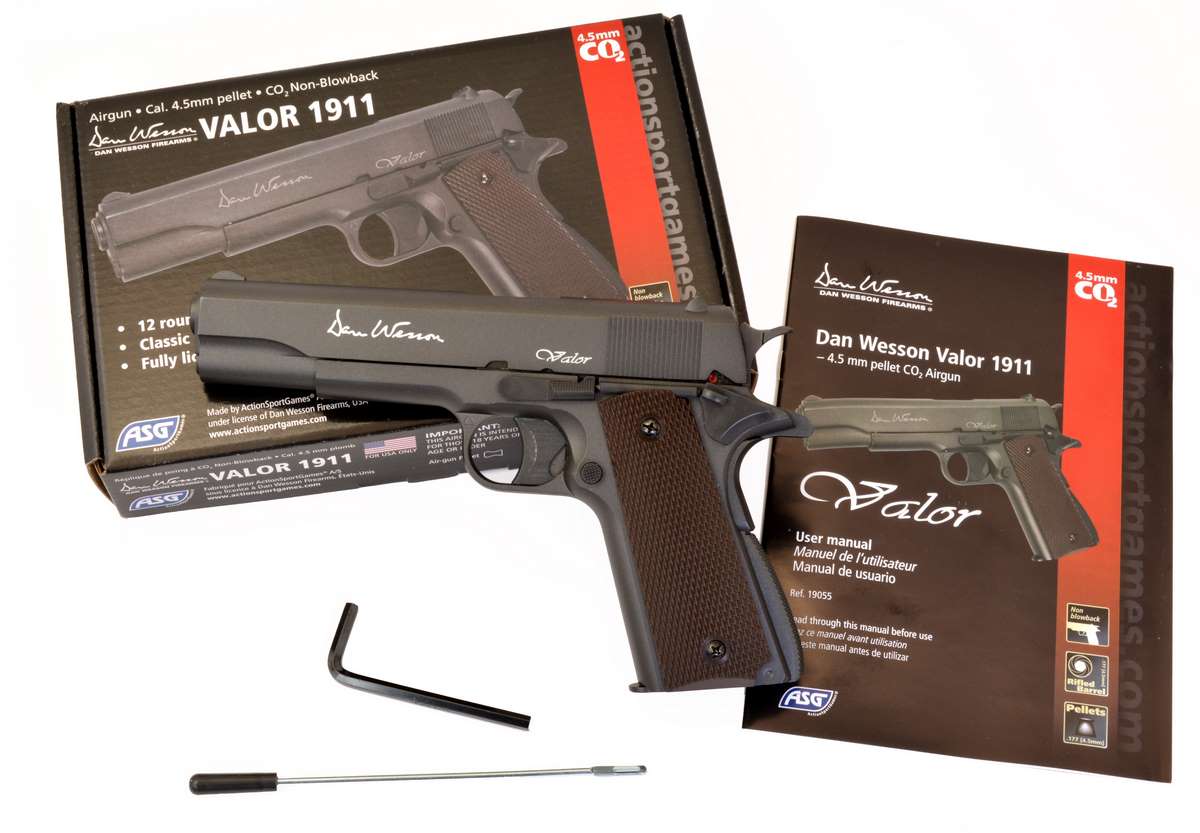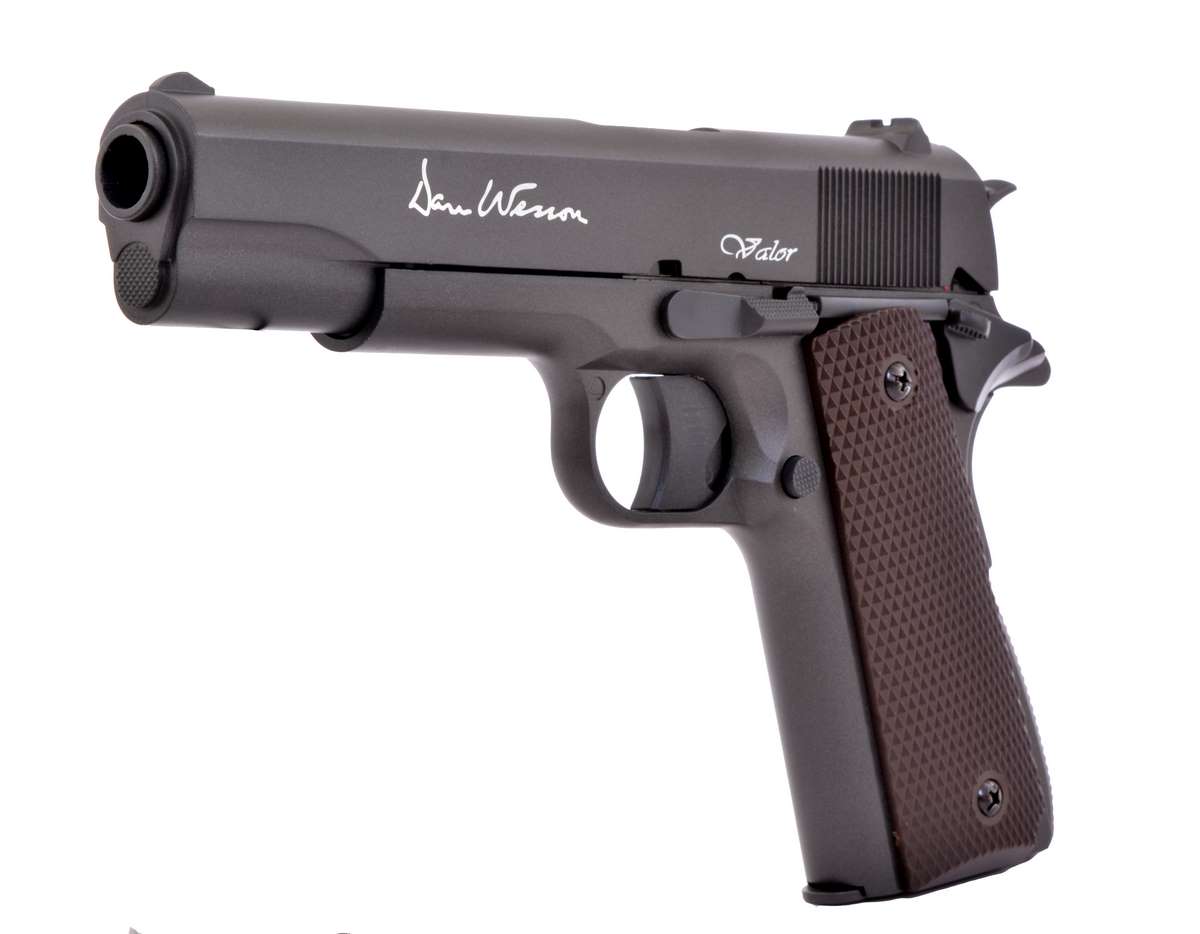 The second design is the reversible stick magazine that loads into the pistol grip. It holds a total of 16 pellets using an 8-shot rotary magazine on either end. It was introduced with the Beretta PX4 Storm in 2007 and the magazine design is used today on a number of pellet-firing semi-autos, including the Sig Sauer P226 ASP. The advantage with the dual rotary magazine is that it allows blowback action with a pellet-firing pistol. And that was about as good as it got until Sig Sauer introduced the blowback action P320 ASP with a 20-round belt-fed magazine and improved M17 ASP with integral belt-fed pellet magazine. All of these designs, except the M17, use separate CO2 in the grip. And none of them are as authentic in total handling as many of their CO2 BB-firing counterparts that have full operating controls, blowback action, slides that lock open on an empty magazine and, for the most part, are guns that can be field stripped. The ASG Dan Wesson Valor is an improvement in one aspect with the self-contained CO2 and small, integral (and removable) rotary 6+6 round pellet clips within the magazine, but a major step back to guns like the Walther CP-88, a near quarter century old, non-blowback action design. The Valor, Crosman version and also Hatsan 1911 all share the same disparity in their design and operation.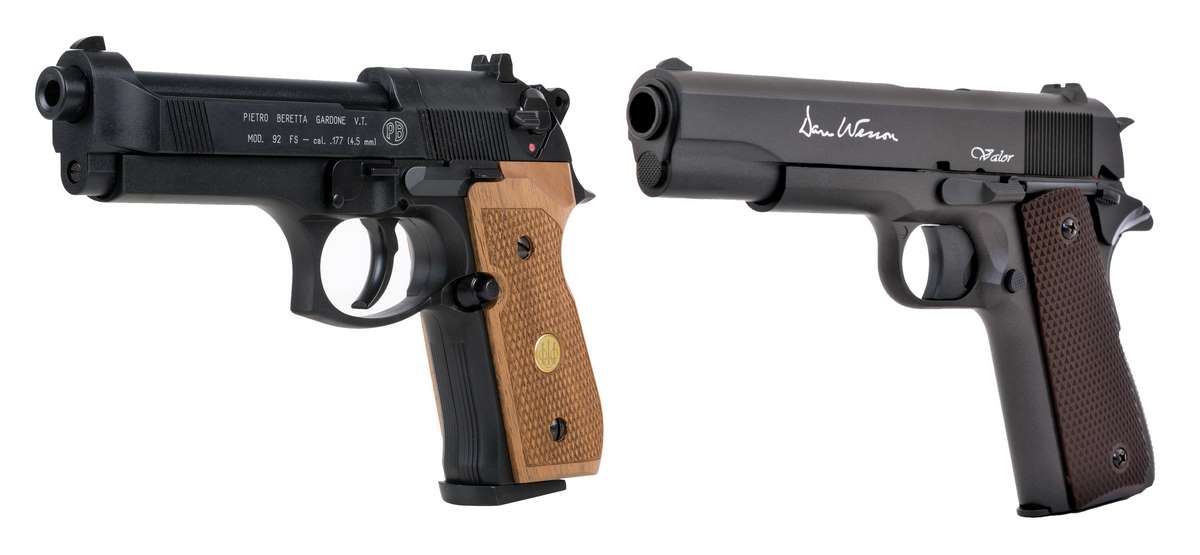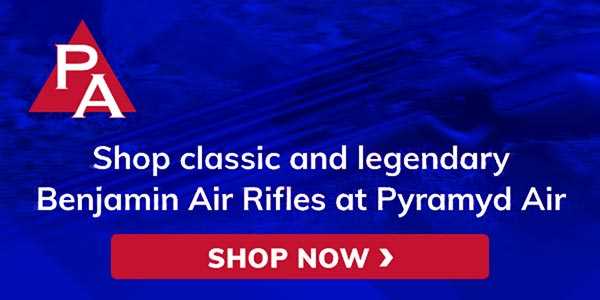 The design does not revolutionize the pellet-firing semi-auto market, that still is owned by Sig Sauer until the new Walther PPQ model debuts later this year, so the Dan Wesson (and others) improve on an old concept from the late 1990s, but only so far as eliminating the step of loading CO2 into the grip frame independent of a stick or 8-shot rotary magazine.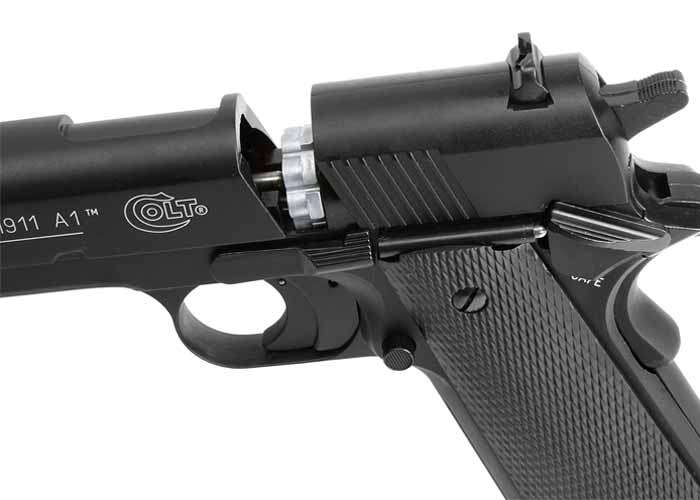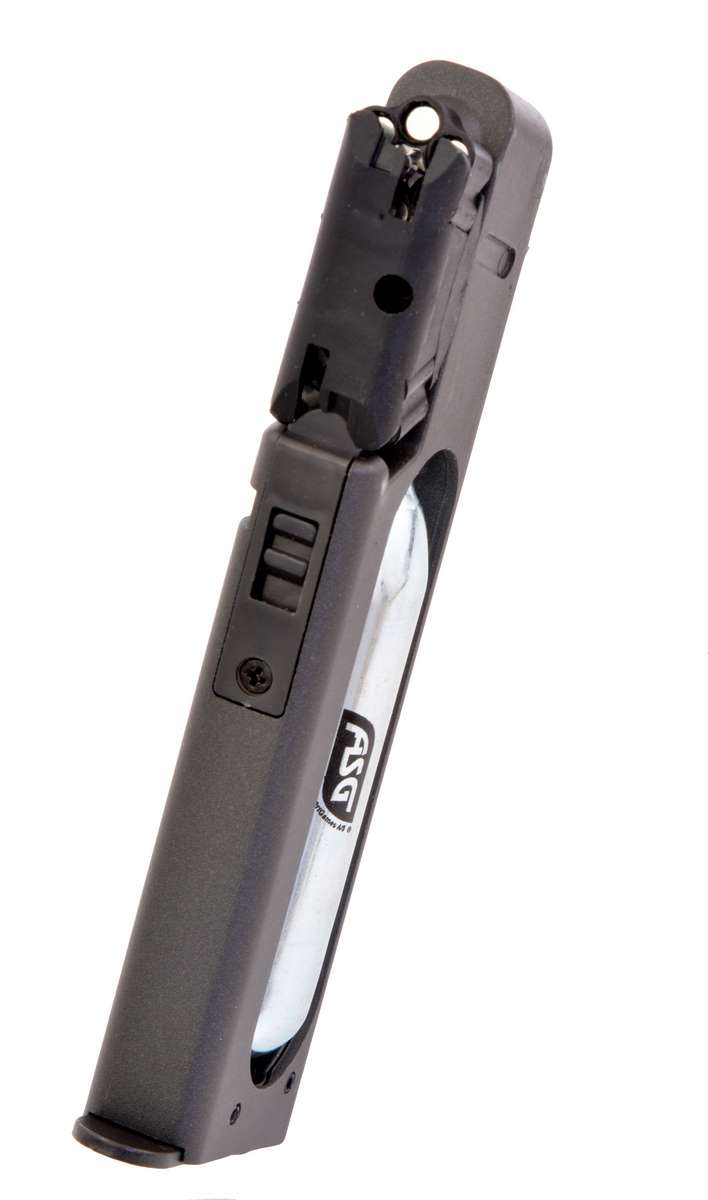 Dual rotary design
When you have had your six, you drop the 1911-style magazine, hit the release on the front of the housing, rotate the clip 180 degrees with your finger and reload. Is it faster than turning over a stick magazine, not much, but it is the entire magazine with all of the critical components, including the CO2 valve. If this gun had a blowback action, a working grip safety and a single action trigger it would have been a much more impressive achievement, but is still a step forward, a different step than Sig Sauer's approach, but a step in the right direction nevertheless. And with a selling price under $90, it certainly qualifies as an entry level, pellet-firing CO2 pistol with a 1911 design.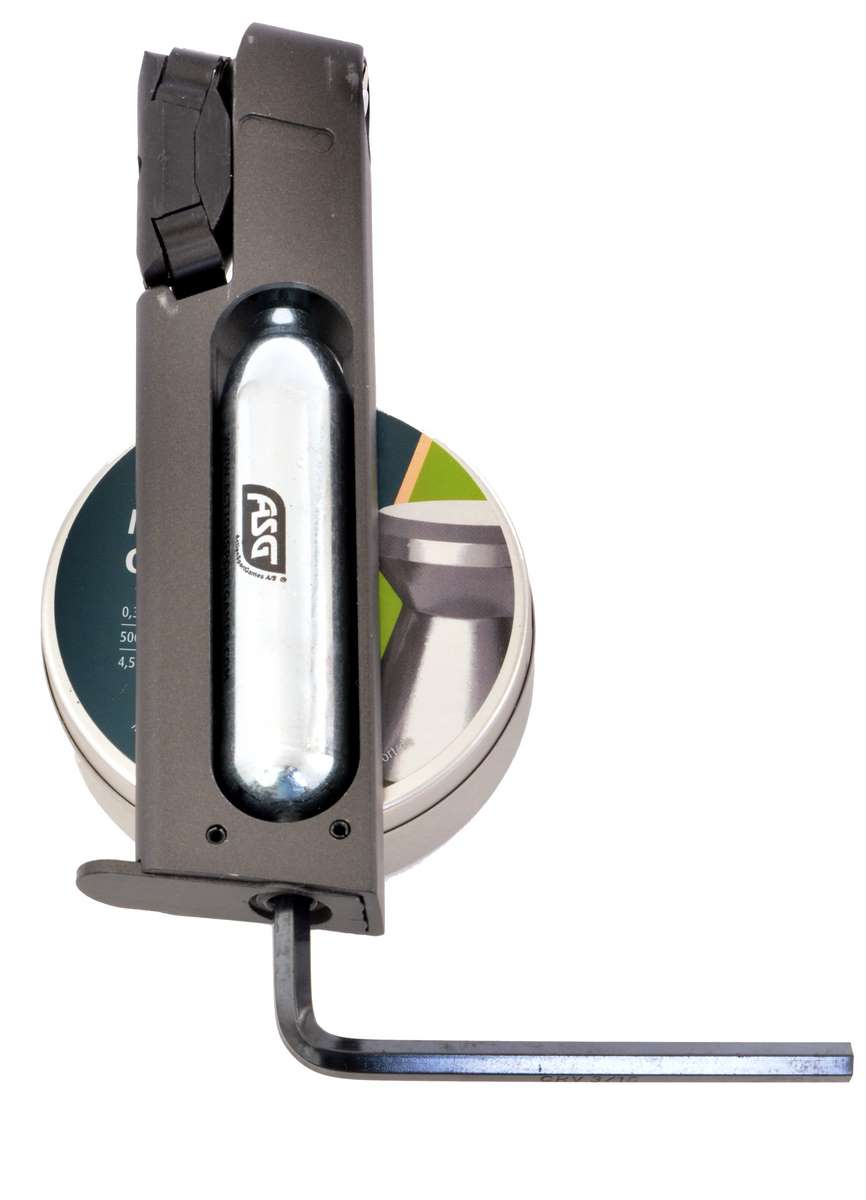 Going hot on the firing line
One positive feature of the DAO trigger is that it can stage the hammer for every shot once you get a feel for it. Like any DAO trigger though, it is a heavy pull because it has to cock the hammer as you pull though. Average resistance measured 9 pounds, 8.5 ounces with a short take up of 0.44 inches. The trigger stacks heavy all the way up until the hammer is staged and then pulls cleanly the rest of the way. If you stage the hammer for every shot, the heavy trigger pull isn't that much of an issue because the Valor is a full-sized Government Model; it's big enough to get a solid two-handed hold, and keep on target with the early 1911 military sights. If you can learn to sight accurately with these old sights, everything else is going to be easier (unless you're comparing it to a Colt Single Action, but that's another story).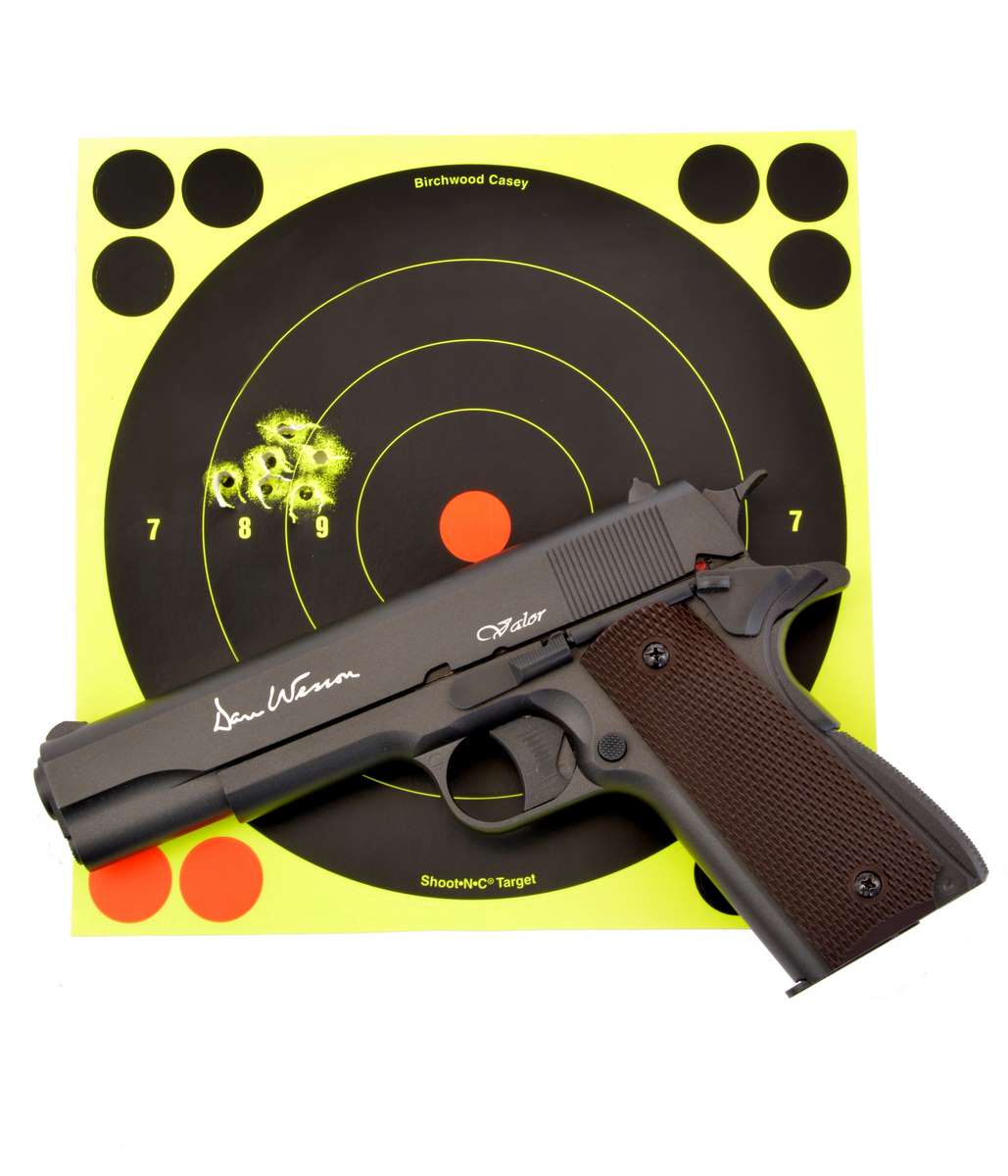 To get the most out of this CO2 model I am going to run the velocity test with H&N Sport Match Green pellets which have a weight of 5.25 grains. The German-made alloy pellets should take the Valor's factory rated velocity of 322 fps with lead wadcutters into the 400 fps range. Through the screens on our ProChrono chronograph the Valor clocked a high of 390 fps and an average of 384 fps with a standard deviation of 3 fps for six shots. Not quite as good as the older Umarex designs like the CP-88, Beretta 92 FS and Colt 1911 with 8-shot rotary magazines which were clocking 400 fps or better. I must point out that last year I did a comparison of the old Beretta 92 FS pellet model against the Sig Sauer M17, and with the H&N Sport alloy wadcutters, the 8-shot Beretta pellet pistol sent rounds downrange at a scorching 474 fps average. The Valor is about 100 fps slower on average, but 384 fps isn't bad.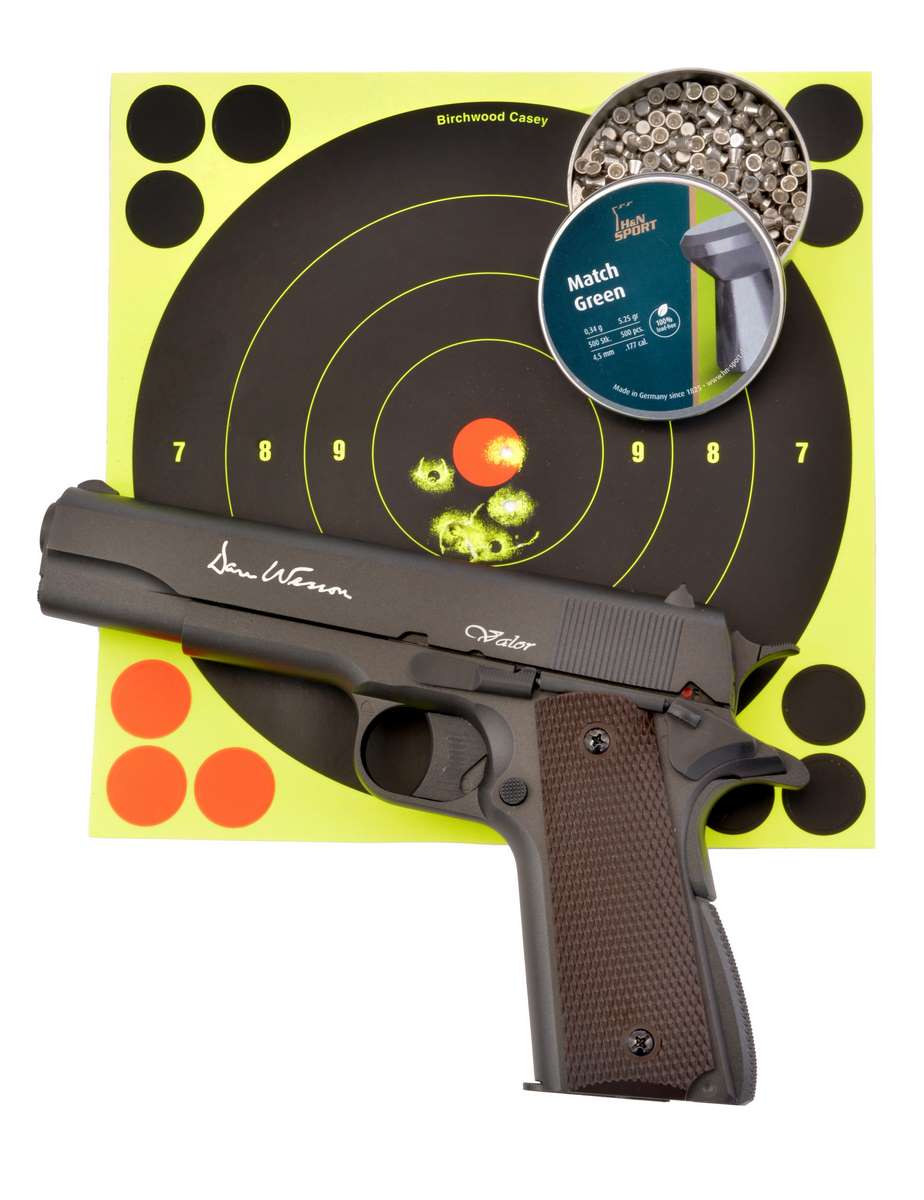 Valor Accuracy
Original-style Government Model sights are about as hard to see on the CO2 slide as they were on a military .45 ACP. I have one, so I know for sure. The Valor has zero felt recoil and as smooth a trigger as you can expect from a DAO. Weighing 37 ounces (empty) on my scale, the Dan Wesson is 5-ounces lighter than an average .45 ACP Government model.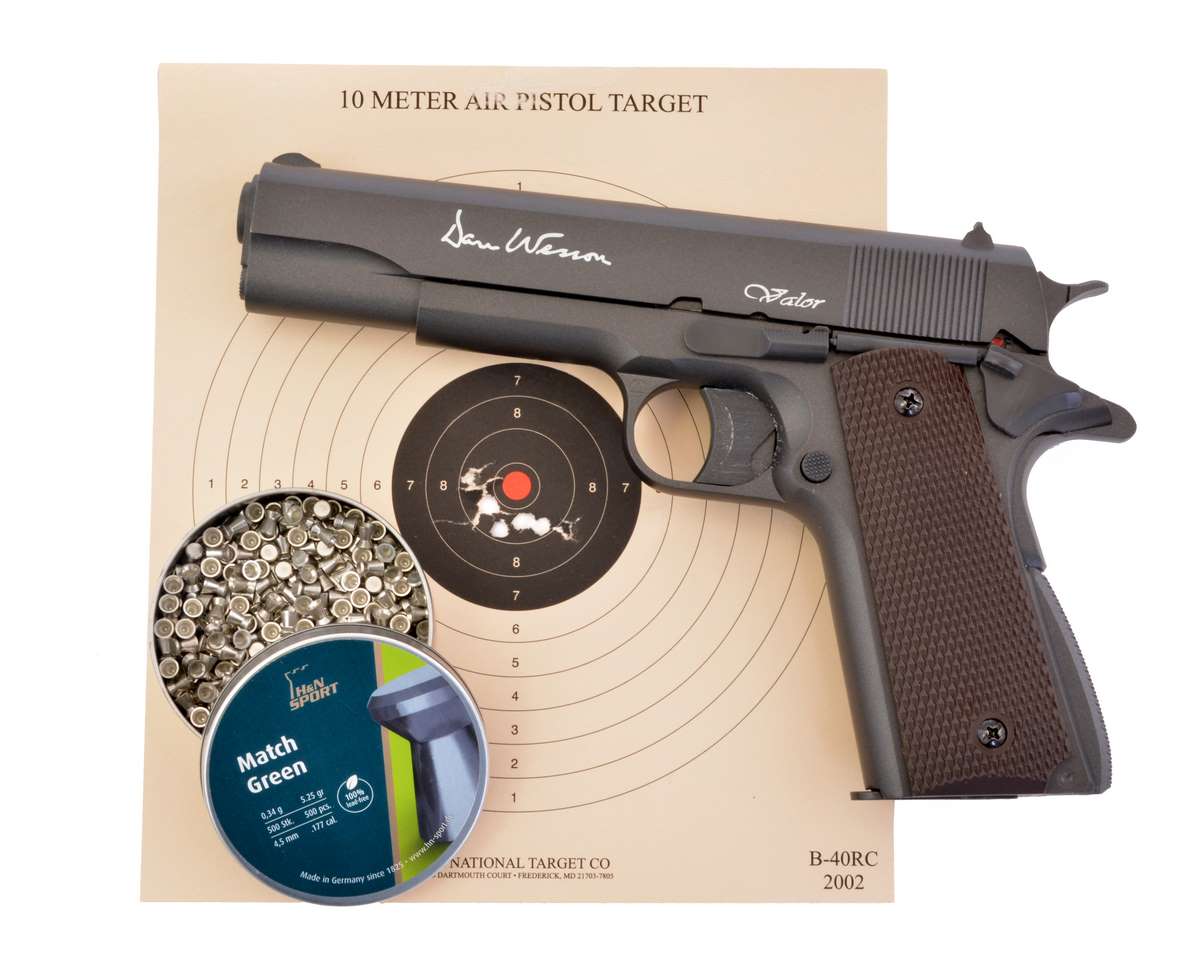 Using a Weaver stance, two-handed hold and a six o'clock position at the bottom of the bullseye (no POA correction), the Valor sent six rounds of H&N Sport into a group measuring 1.0 inches at 21 feet. There's certainly no record broken here, but it is not a target pistol. Correcting my POA down and right by about 1.5 inches, the next six rounds grouped into roughly 1 inch (1.06) in the 10 and X. Not bad but it's no cause for excitement; I can do that with BBs at 21 feet. A rifled barrel pellet pistol should be able to do that at 10 meters.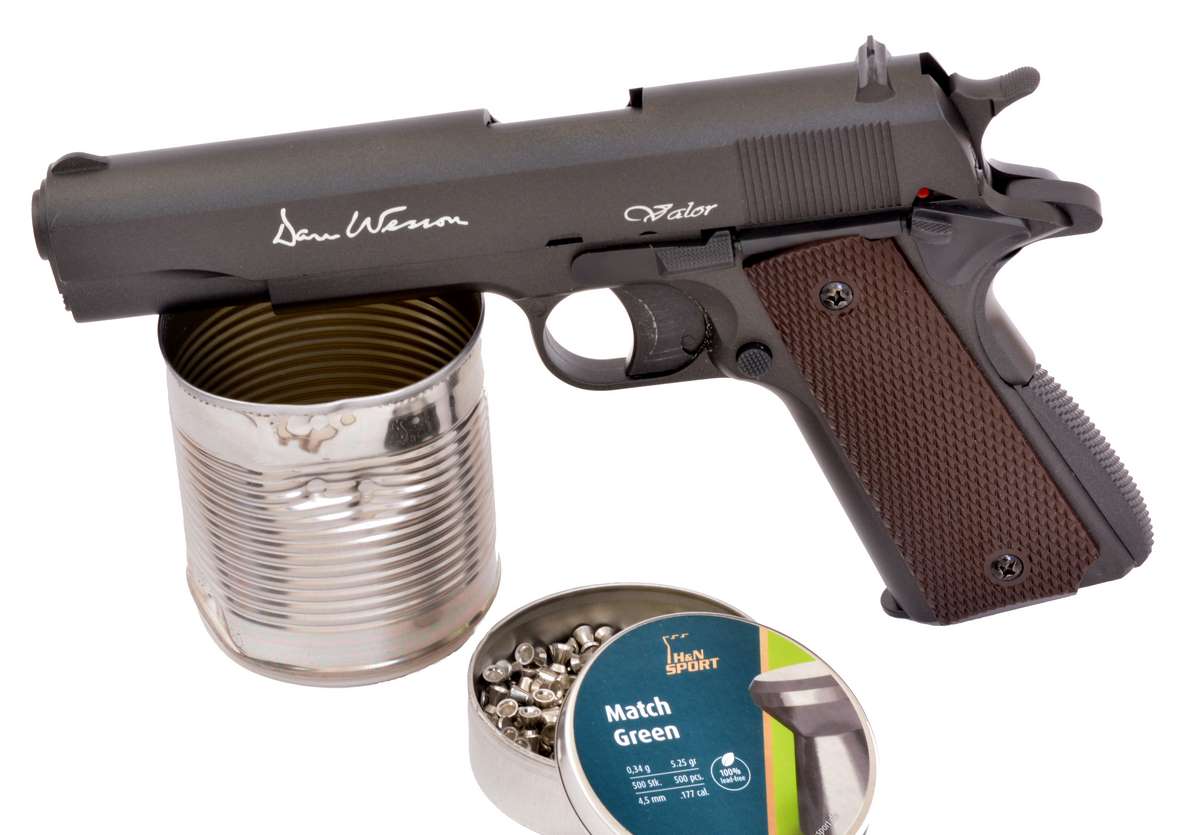 I shot a 10-meter pistol target to end the session and put six in the 8 and 9 rings at 1.25 inches. In the end, it is a decent pellet slinger and tin can dinger at 10 yards.
A Word about Safety
With realistic CO2 models in particular, you must observe the same rules as an actual cartridge-loading firearm. Most air pistols are indistinguishable from firearms to the majority of people. Never brandish an airgun in public. Do all shooting at a range or on your own private property. These are just good, common sense rules to follow for enjoying airguns.