Dennis' Top 5 Picks
A handful of Historic CO2 models
By Dennis Adler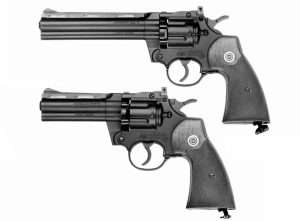 It is a nice August afternoon, sunny but not abusively hot, a light breeze and the perfect day to set up some paper targets in the backyard and have some fun shooting an air pistol. If that sounds far and away from my usual "this is a must have training gun" style, it's because some days you just want to have some fun with no agenda, in fact, this is what air pistols (and air rifles) were meant for. Thanks to a very industrious airgun industry that begins with some very intriguing CO2 air pistols developed in the 1970s and 1980s by Crosman, which were copies of Colt, Smith & Wesson, and Walther models, (with a really heavy emphasis on Colt), the wheels of industry were already in motion for what we see today from Umarex, ASG, Sig Sauer, and others, who build air pistols that not only look and feel authentic, but work in much the same way as the actual centerfire pistols they are based upon.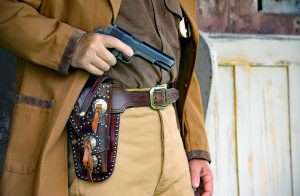 We have the best of the best today in blowback action semi-autos, and while authenticity is a driving force, most of these air pistols are just plain fun to shoot. On a day like today I can say I have five, what I call "default" air pistols to pick up and shoot just for fun, to target shoot and kick some soup cans around. Some of you may have the very same air pistols, (and even for the very same reason), so here are my top five, right up to the minute.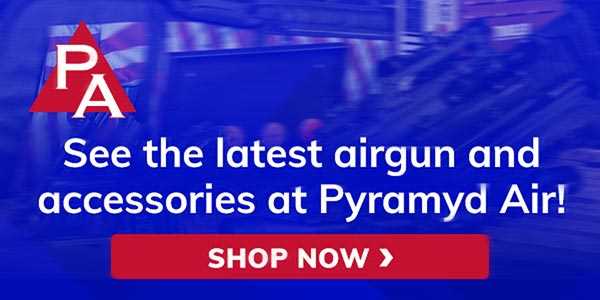 New isn't always number 1
Among the earliest blowback action models developed was the Colt Model 1911A1. Umarex was first out of the chute with the Commander model, which is probably a staple of almost every contemporary airgun collection, but it is an updated combat design, and as most of you who have read Airgun Experience the last few years know, I lean toward older gun designs from the early to mid 20th century, and of course, Colt and other single action revolvers from the 19th century.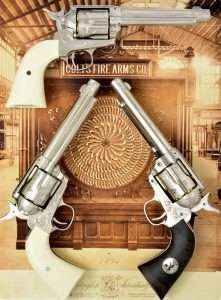 This may limit my appeal among some readers, but to diehard old gun enthusiasts like myself, the new stuff is interesting but there's nothing like a classic old gun that has style, character and a look that is all its own. Yeah, you can tell a Glock from a Sig, and an H&K, but they are all variations on the same formula. The same can be said for old guns, too, I suppose, but it was a lot easier to tell a Colt Peacemaker from a Smith & Wesson No. 3 American, or an 1875 Remington, and when you hit the 20th century, even a Colt double action from an S&W, and certainly a Luger or Mauser Broomhandle from anything else (other than copies of Lugers or Mausers by other gunmakers).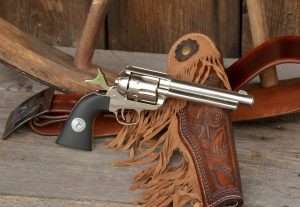 Not by any small coincidence, all of the guns I am talking about exist today as CO2 models. Classics inspire, because they become timeless. If that were not true, Colt (and other armsmakers) wouldn't still be manufacturing Single Action Army pistols and 1911 semi-auto models, S&W would have shelved its revolver designs decades ago. It is not surprising then that my number one and number two "default" airguns are the Umarex Colt Peacemaker and a Colt-based 1911. I didn't say Umarex Colt Commander because it's too modern, instead my 1911 go-to pistol is the Swiss Arms/Tanfoglio branded model of the c.1925 Colt 1911A1.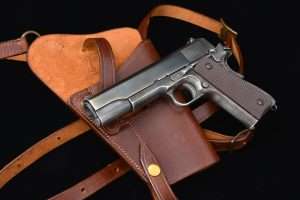 They are all made in the same factories in Taiwan (even the Umarex Commander and Air Venturi John Wayne 1911). Those who have been following Airgun Experience know I did a series of articles on defarbing the Swiss Arms model and refinishing it as a weathered, battlefield worn gun that looks much more like an actual old .45 ACP model than an air pistol. If you have the time and a little skill (and I have as little as possible), it is well worth the effort to do this with a 1911 because it will become a favorite just for the look of the gun.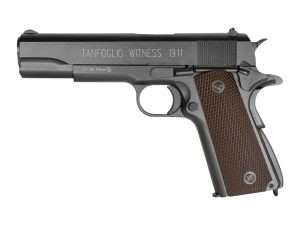 The Swiss Arms/Tanfoglio 1911A1 models also have the correct older style hammer, trigger, small thumb safety, sights, and arched mainspring housing of the 1911A1, and are all about equally accurate out to 21 feet. This is also so for CO2 models based on later designs and tactical versions of the 1911. Older is still better, if you like old.
The Peacemaker goes without saying and you can still get one in a variety of models, including an entire John Wayne series, for BBs or pellets with 5-1/2 inch barrels, (I am hoping the 7-1/2 nickel models will be back in the pipeline some day), and as a 21 foot target gun, the old fixed sights and that light, single action trigger will still have you punching bullseyes and flipping over cans Old West style.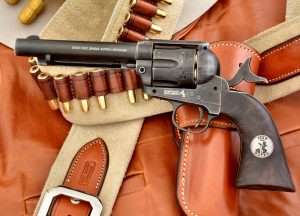 Even semi-autos are vintage guns when you look at their history. By the end of the 19th century German gunmakers were truly at the forefront of semiautomatic pistol design and one of the greatest semi-auto (and later select fire) pistols in history came from Mauser with the C96 Broomhandle (c.1896). There were multiple variations throughout the 1920s and 1930s, including the Model of 1932, or its more recognizable name, the Model 712, which offered an extended capacity (20-round) detachable magazine and a selective fire semi-auto/full auto switch. Of all the Broomhandle Mauser models produced, this was the gun Umarex chose to build as a CO2 powered blowback action (blowback bolt) air pistol in 2015, and since that time it has remained one of the most enjoyable airguns to shoot.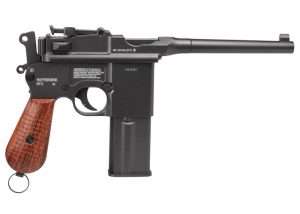 While bullseye accuracy is not the 712's strong suit, it is just pure fun to load and shoot at targets on semi-auto and with some degree of accuracy. On full auto, where you can send its total 18 rounds of .177 caliber BBs downrange in a little over a second if you don't learn how to feather the trigger, accuracy suffers, but it is great fun to shoot. It is a masterful rework of an historic pistol and probably one of the best built CO2 pistols an enthusiast of vintage firearms could own. It will always be among my top five.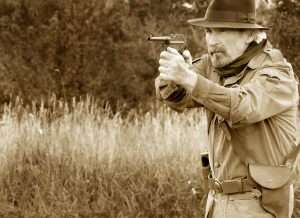 Revolvers have a way of making the best air pistols because they are fundamentally easier to build, can generate higher velocities, as all of the CO2 can be used for sending a BB or pellet downrange, while semi-autos have to proportion some of the CO2 for each shot to operate the slide's blowback action; and revolvers fired single action, even if they are a double action/single action design, are inherently accurate target pistols.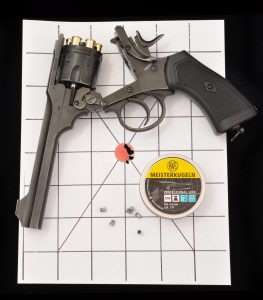 There are quite a few popular models today but none as historic in its design and ease of handling and loading as the Webley MK VI, my fourth go-to gun for summer fun shooting outdoors. The Battlefield finish remains my number one choice with the Webley models for the best possible overall look of a real vintage WWI-era pistol.
And the fifth place belongs to a gun that has held a spot in my top five since it was introduced back in 2013, the CZ75 based Tanfoglio Gold Custom, which is not only still the most accurate blowback action CO2 pistol (it does require mounting optics but has the top rail included), but a remarkable bargain-priced air pistol with every possible feature, including a target trigger.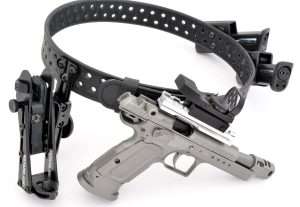 These are CO2 models that I will always own. Each has its unique characteristics, abilities, weaknesses (the Tanfoglio only because you have to invest in an optical sight to complete the gun), and historic significance. Their designs span nearly 150 years of firearms manufacturing and technology, yet remain popular even to this day, and all but the Broomhandle Mauser are still manufactured as centerfire models. These five represent timeless designs that have inspired some of the best air pistols you can own, especially if you love old guns.