Diana's Nemesis Part 4
Webley chases the Chaser
By Dennis Adler
It is time to regroup. We have a gun that shoots well but not where it is aimed. Great sights but not regulated to the gun, or so it seems. The Nemesis has only been tested using the tandem rotary pellet magazine. So, before I lunge into the optics test, which I had planned to do anyway, let's step back and test this gun with the single shot pellet tray.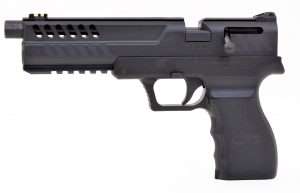 As much as I would like to say that's the problem, this gun shoots just the same, high and slightly left, even with the single shot pellet tray, as it does with the rotary magazine. Without an adjustable rear sight, the Nemesis (this one anyway) needs a 6-inch POA correction to hit the bullseye. The only solution for this gun is going to be optics.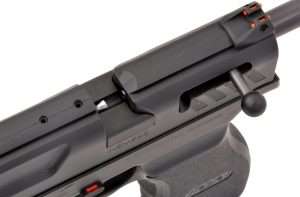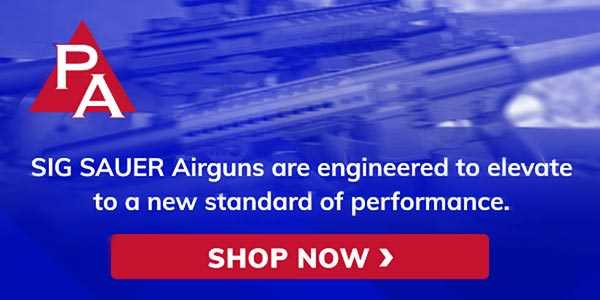 BSA to the rescue
A hefty British Webley needs a hefty British optic and the BSA 42mm red dot scope is just what the Nemesis needs. You could also use a reflex sight, which is a much smaller optic, but to tune this gun in on finding the center circle, I'm going large. The BSA has reversible mounting rails to fit 5/8th or 3/8th inch dovetailed rails, so it is a good choice as it can fit a wider variety of pistols and rifles.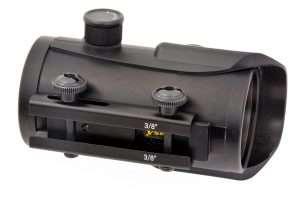 Optics can make a difference with any target pistol, but with the Nemesis and its fixed sights, optics are everything. The BSA helped the Webley group tight at POA, landing seven rounds of Meisterkugeln inside 0.625 inches with two overlapping in the red. The Nemesis can shoot well, but it needs a little help.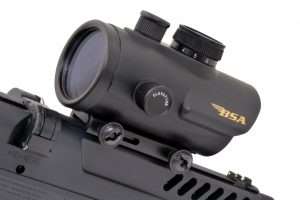 For test two, I shot with H&N Sport Match Green 5.25 gr. alloy wadcutters and with the BSA scope the Webley launched seven into 0.93 inches with two overlapping high in the 8 ring (me, not the gun), and the remaining five rounds overlapping in the red and 9 rings in one string measuring 0.5 inches. Nemesis redeemed courtesy of BSA.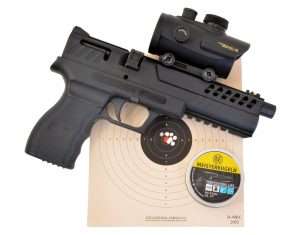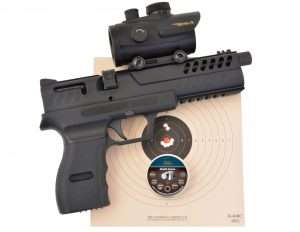 I would like to know how everyone else who has this pistol is doing with it, either shooting off hand or from a bench rest, and also if you are using optics. The Nemesis really hasn't lived up to my expectations as an open sight target pistol, but since I have optics for other air pistols, it was easy to make it into a very good shooter. As for the Nemesis chasing the Chaser, that's one race this Webley can't win on its own.