Free Wheeling
Why Revolvers still thrive in the 21st century
By Dennis Adler
Longevity and technology are strange bedfellows, most often in opposition of one another because technology seeks better ways to accomplish tasks which in turn leads to obsolescence. The internal combustion motor, for example, improved factory manufacturing long before it was used to power a horseless carriage in 1886 (Carl Benz Patent Motorwagen) and that in itself offers an interesting perspective on revolvers. Six-shooters belong in the 1800s when they were the most advanced handgun design in the world. Thanks to Samuel Colt, after 1835 revolvers flourished as a design, stumbling a little at first (Colt's first venture building revolvers in Paterson, NJ when broke in 1842) but through Colt's ingenuity and better technology, oh there's that word gain, Colt's revolver designs from 1848 on never looked back. Colt's began building single action cartridge loading revolvers in 1871-72 and the Peacemaker in 1873. Even when early semiautomatic pistols were being developed in the 1890s, revolvers were regarded as the best sidearm of choice by military, law enforcement, and civilians alike. However challenged by newer and better semi-auto designs following the turn of the century, even with designs by the Colt's Patent Fire-Arms Mfg. Co. and John M. Browning for semi-auto pistols, revolvers remained the choice by a resounding majority of law enforcement, U.S. government agencies (like the F.B.I.) and civilians. Even when the 1911 became accepted by some law enforcement agencies, like the Texas Rangers in the 1920s, they often carried a revolver as well. The legendary Frank Hamer did. When semi-autos reached their highest level of use by law enforcement, government, and civilians, from the mid 1980s to the turn of the century (and thereafter), revolvers did not decline in manufacturing (with the exception of Colt's DA/SA models and they are making a comeback). In fact, manufacturers like Smith & Wesson and Taurus increased the number of DA/SA models and dove headlong into the 2000s with new designs, new manufacturing technology, like Titanium cylinders and aluminum frames. Models from Taurus and Ruger began combining alloy and polymers for lighter, more durable revolvers and in a wider variety of calibers, including those used in semi-auto pistols. The revolver wasn't going away. Why?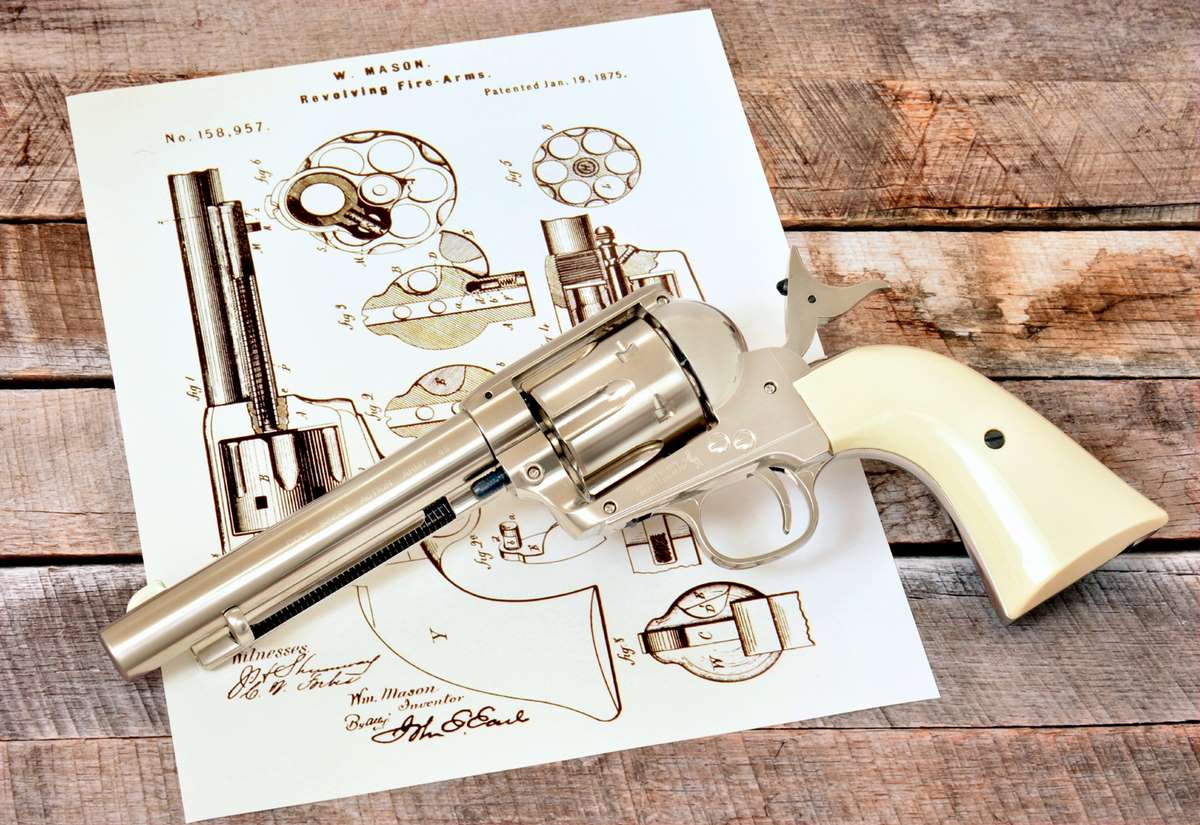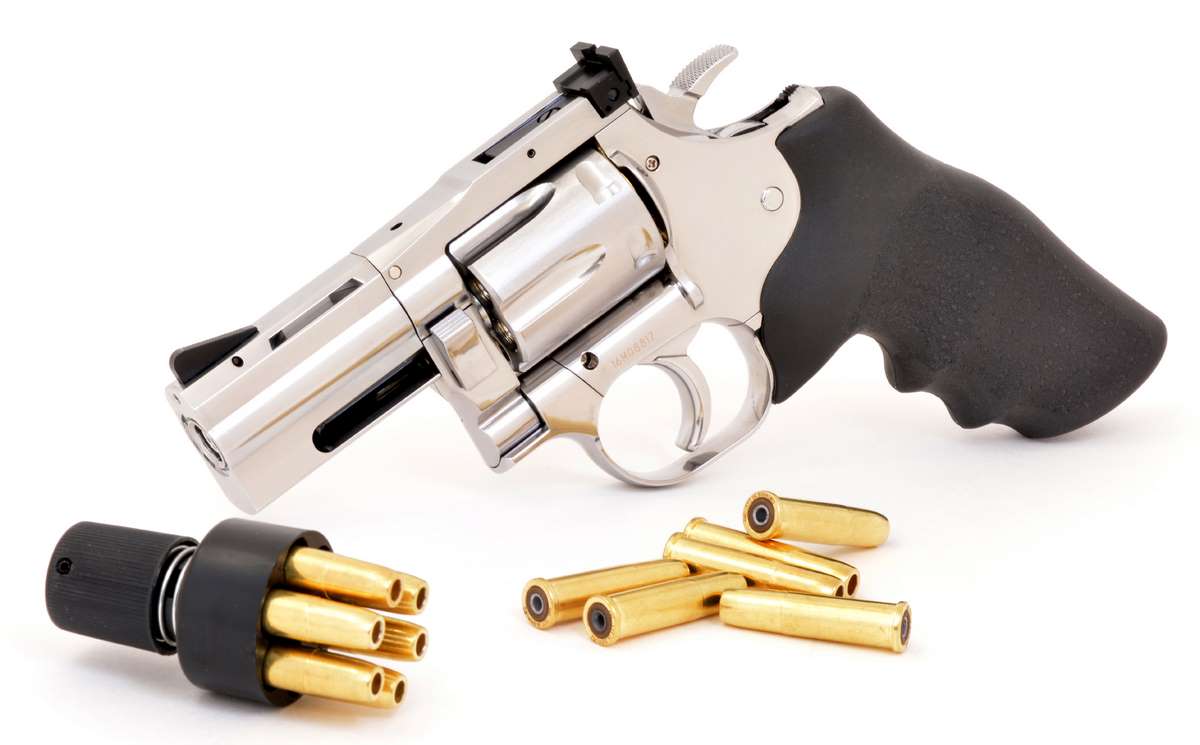 Well, you don't have to be as old as I am; old enough to have grown up in the 1950s and 1960s, when Colt and S&W revolvers were the primary sidearms of police, (with few exceptions), and only the U.S. military relied on semi-autos as sidearms, (and even then not entirely, Military Police often carried revolvers), to realize that unlike other designs from the late 19th and early 20th century, revolvers were still relevant. The answers to why were in the design, because (1) they were easy to learn to handle, (2) simple to load and re-load, (3) relatively easy to shoot accurately with practice (like any handgun), and (4) almost impossible to jam or damage, almost; there are ways to screw up anything. The why, is that outside of capacity and speed of reloading, semi-autos have nothing over revolvers (not even size in many cases) and are far more complex in design, manufacturing, and maintenance than an old-style wheelgun.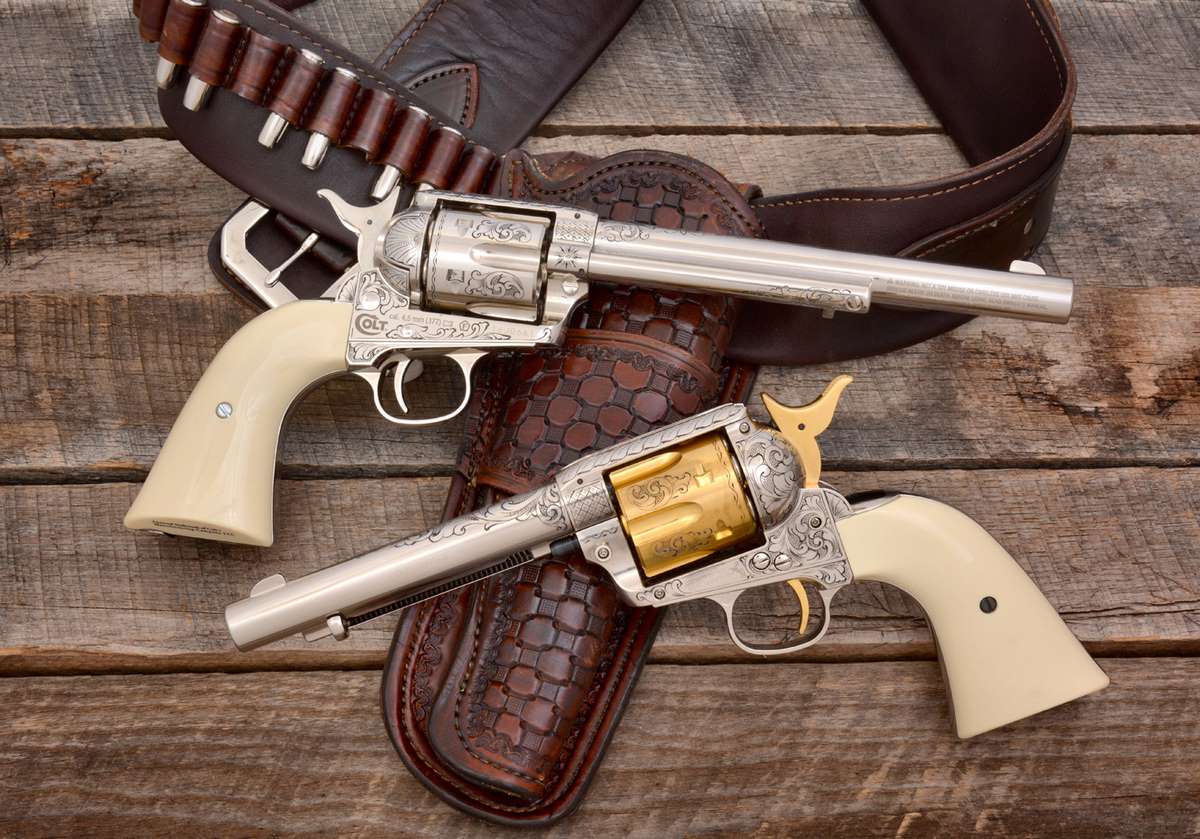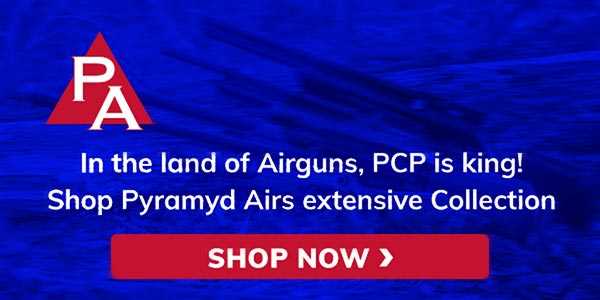 Six on air
I know it is a long way to go to get to the topic at hand, CO2 models, but the reason revolvers have survived for 185 years since Sam Colt's first patents were granted, is that the design concept has endured; had it not, we would likely not be having this discussion. Technology and longevity have, in this one instance, gone hand-in-hand and what could arguably be called the best of the best designs have been used for the basis of CO2 models. How well those designs have been executed is more to the point. Many are, and I don't mean this disparagingly because cost of manufacturing and retail price almost always weigh heavily, "nice" copies that resemble the gun they are based upon. What I am looking at here are the handful that are much more than "nice" they are "exceptional" and they are also, too few. Considering the difference in prices between the "nice" and the "exceptional" (about $30 to as much as $50) I can't make a great argument for companies not doing better when better is possible. I don't need to name names or specific guns, we all know which ones are wanting and which are most fulfilling to shoot.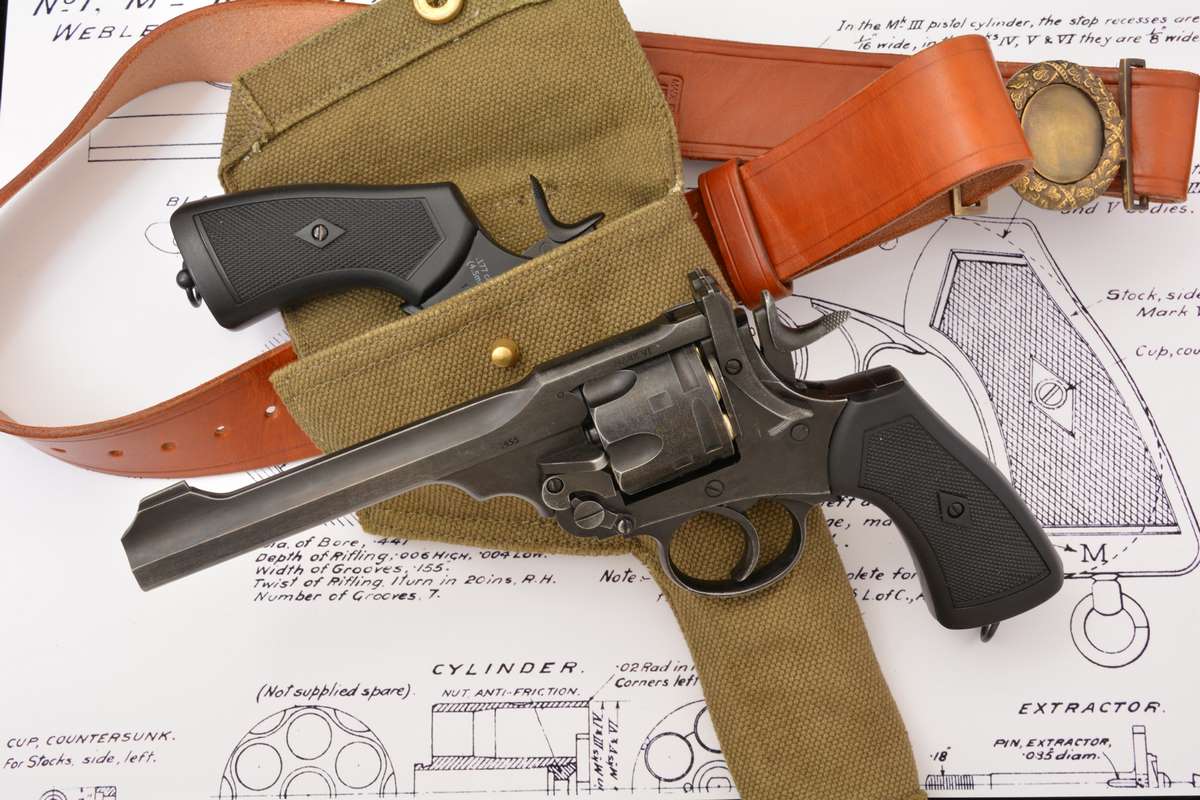 My list is a short list, not by choice but by what has risen to the top in terms of quality, authenticity, accuracy, and above all else, ability to shoot pellets rather than BBs. And while I have proven that you can shoot pellets through a smoothbore (and the Crosman Remington 1875 among others is sold with both BB and pellet-loading cartridges), there is a point of diminishing returns, and I have proven this point time and again as well. Pellets beat BBs.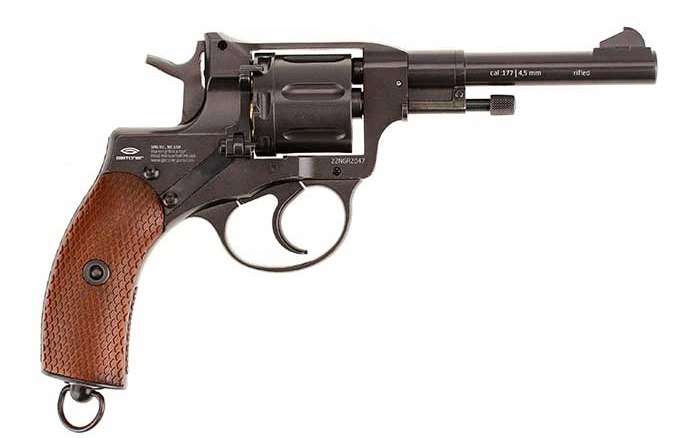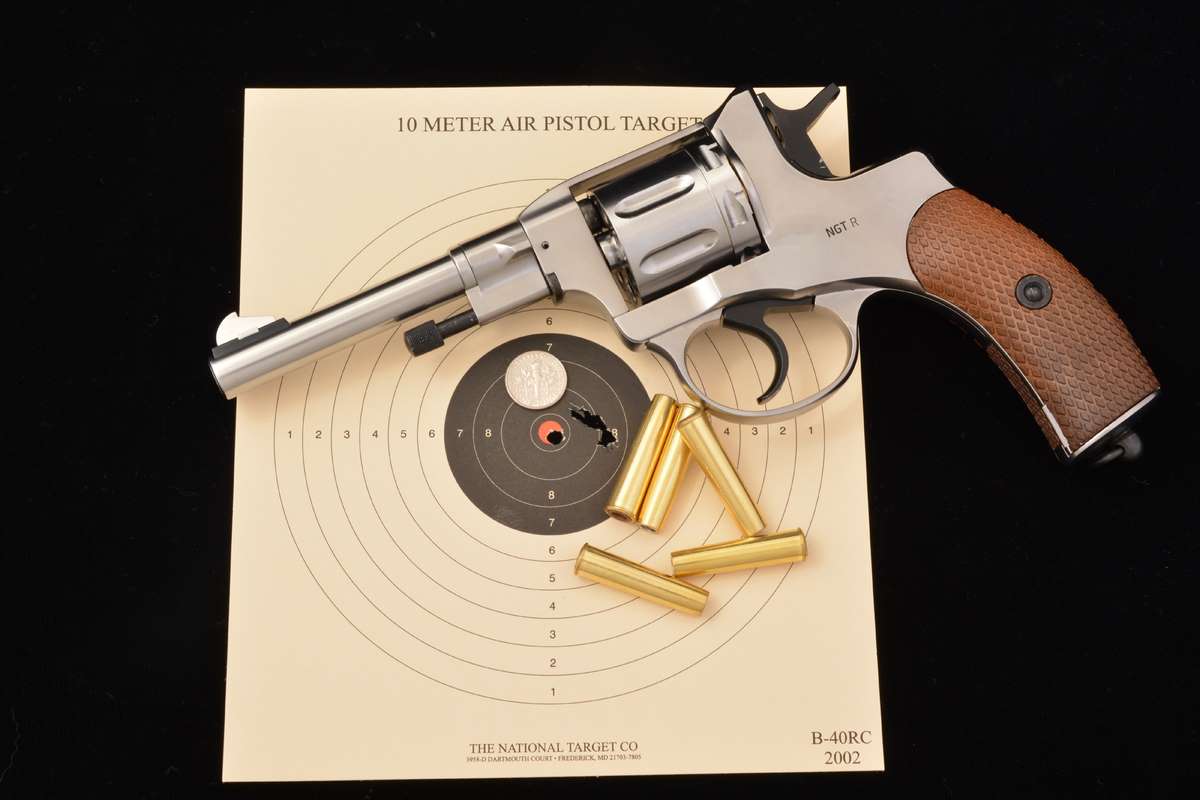 If you don't have the models I recommend, you are missing out on some impressive CO2 pistols. I can tell you that I am all but certain that our patience (we have patience?) with Bear River will probably be rewarded in 2020, and that the future of the Colt Peacemakers is about to take a turn, but that's all I can say, other than you're going to like it. For now, the guns worth having (some of which are not currently available in the versions I prefer, but will be again), begin with the 7-1/2 in nickel finish Colt Peacemaker with rifled barrel and pellet-loading cartridges, the 5-1/2 inch version, also in nickel, both with white grips, the Webley & Scott Mark VI pellet model with Battlefield finish, which generally gives you a better sight picture then other finishes on that gun (when they were available), and Gletcher Nagant pellet model in either finish, though I prefer the nickel (silver).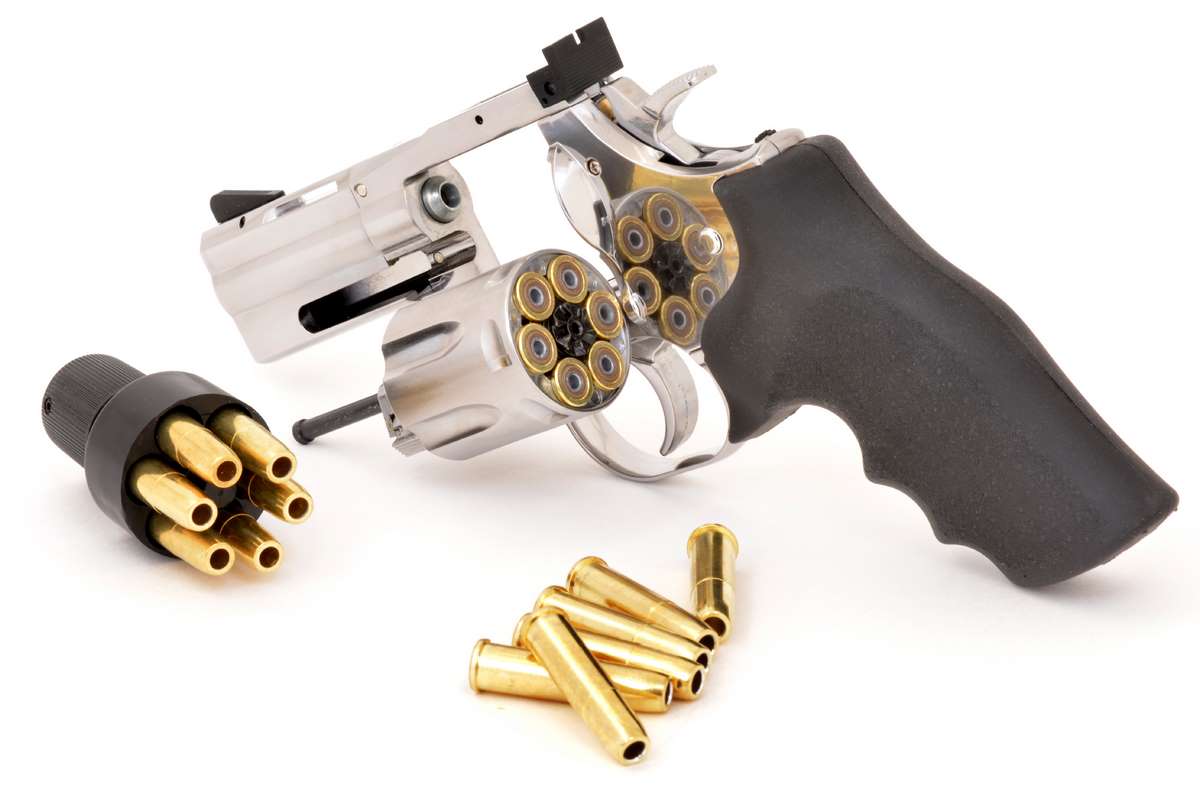 Add to that, any of the three ASG Dan Wesson Model 715 pellet pistols, 2-1/2 inch and 6-inch for total authenticity, and the 4-inch if you want to break with tradition and have a Model 715 with an accessory rail under the barrel.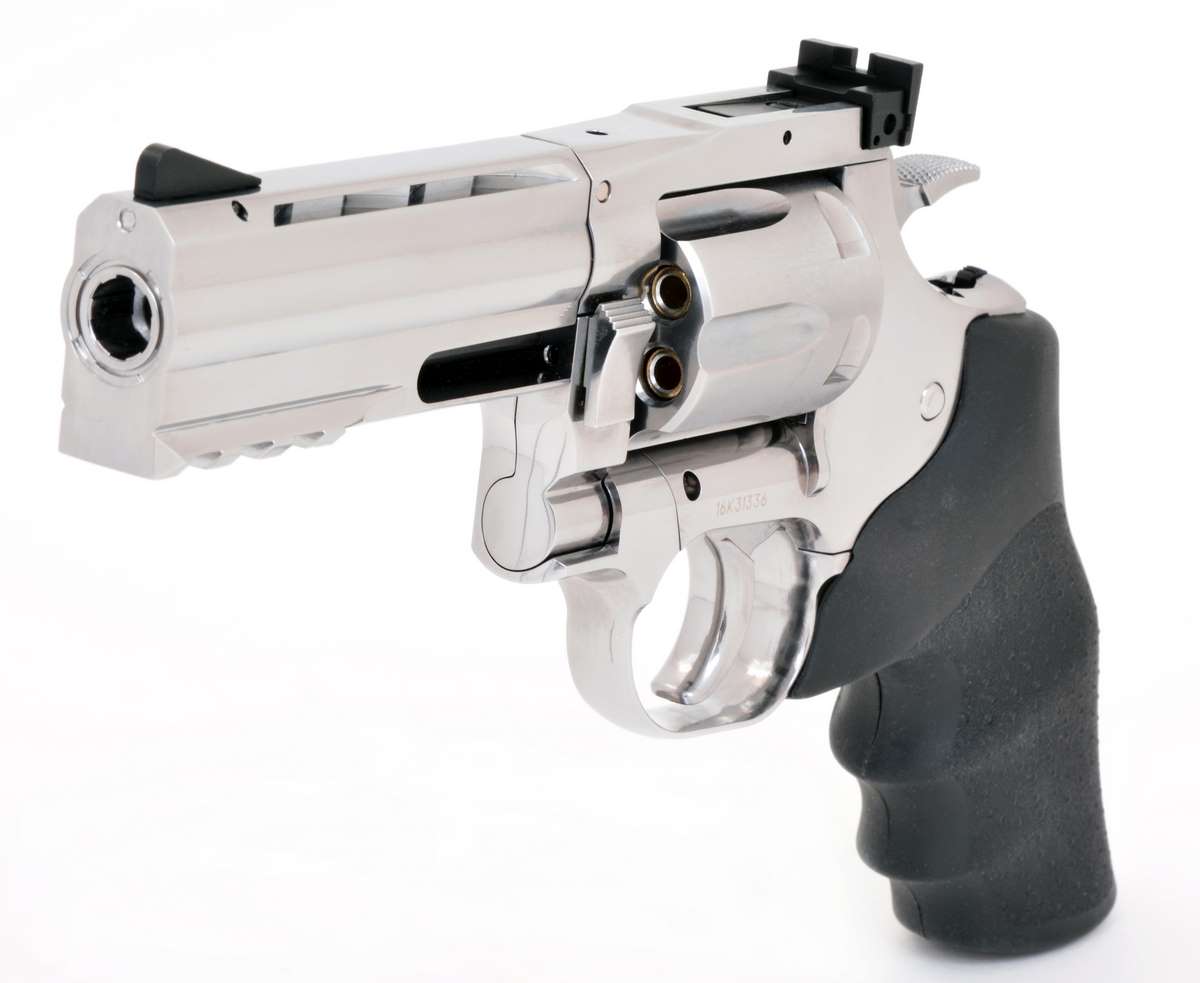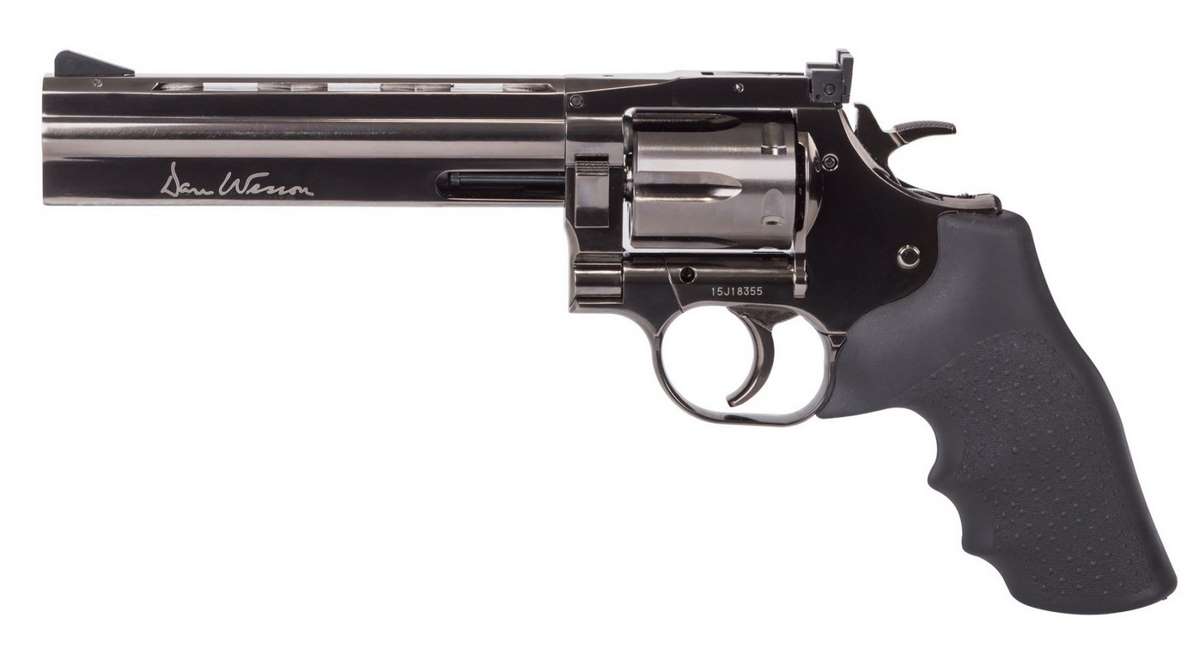 Like I said, a short list if you want it all. There are lots of compromises, lots of excellent pellet-loading models (rotary mags), but if you are serious about a six-shooter (OK, 7-shooter with the Nagant) these are the ones to have. None will disappoint you in looks, handling, and some will surprise you with accuracy.