Ghost Guns
Don't look over your shoulder
By Dennis Adler
Looking ahead I know there are some new air pistols coming, I know of one or two for certain because I have them (and I still can't tell you yet), but there are others promised that I have told readers about in recent weeks that are coming next month (as in tomorrow), that probably are not going to show. We all know most of the reasons and know the impact on imports and manufacturing wrought by the current global situation, so no point in belaboring things here. We will see some impressive new guns in July, maybe the long awaited optics mount for the Sig Sauer M17 P320 ASP, eventually the reportedly impressive new Glock semi-auto pellet model, and a comparable Walther PPQ, so appetites are thoroughly whetted and patience evaporating as we head into summer.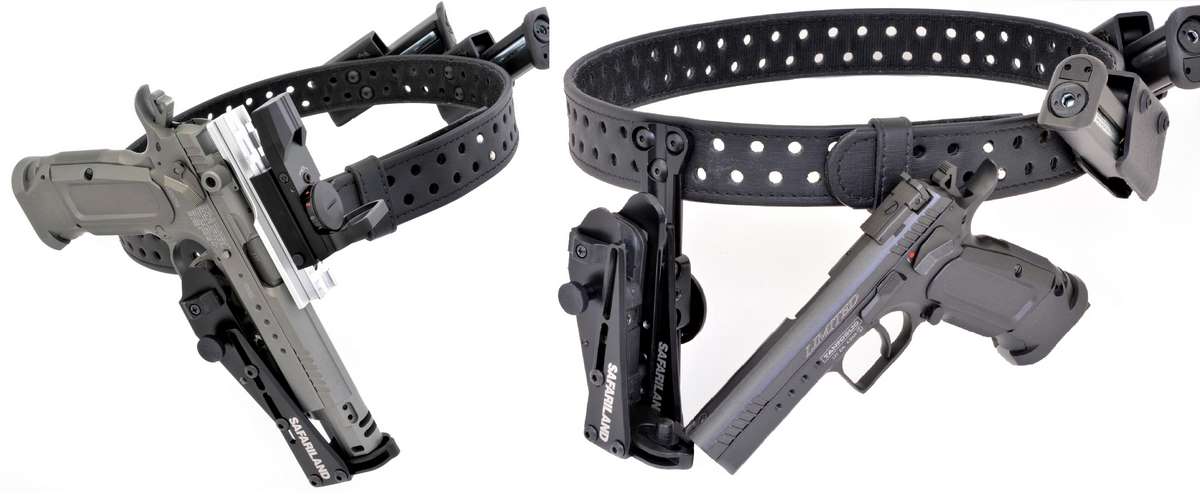 But…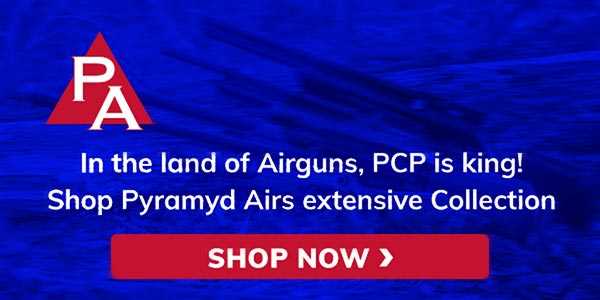 We also know there are a lot of great air pistols already on the market and there are some of you, perhaps many of you, who have yet to experience them. That's why I go back and review certain guns again and make comparisons between guns to present some options and possibly reintroduce readers to some older, exceptional air pistols. I honestly can't fathom why some of the older models that were not that impressive are still around, even with their low, entry-level prices, while others, exceptional ones, in fact, have slowly disappeared from the U.S. market, but are still sold in parts of the EU and UK under the same or different name. Some are even sold next door in Canada and I am referring to the Tanfoglio Gold Custom and Limited Custom, which, as a brand, had an impressive run here, and at one point in time, represented the most advanced designs in blowback action air pistols for the American market.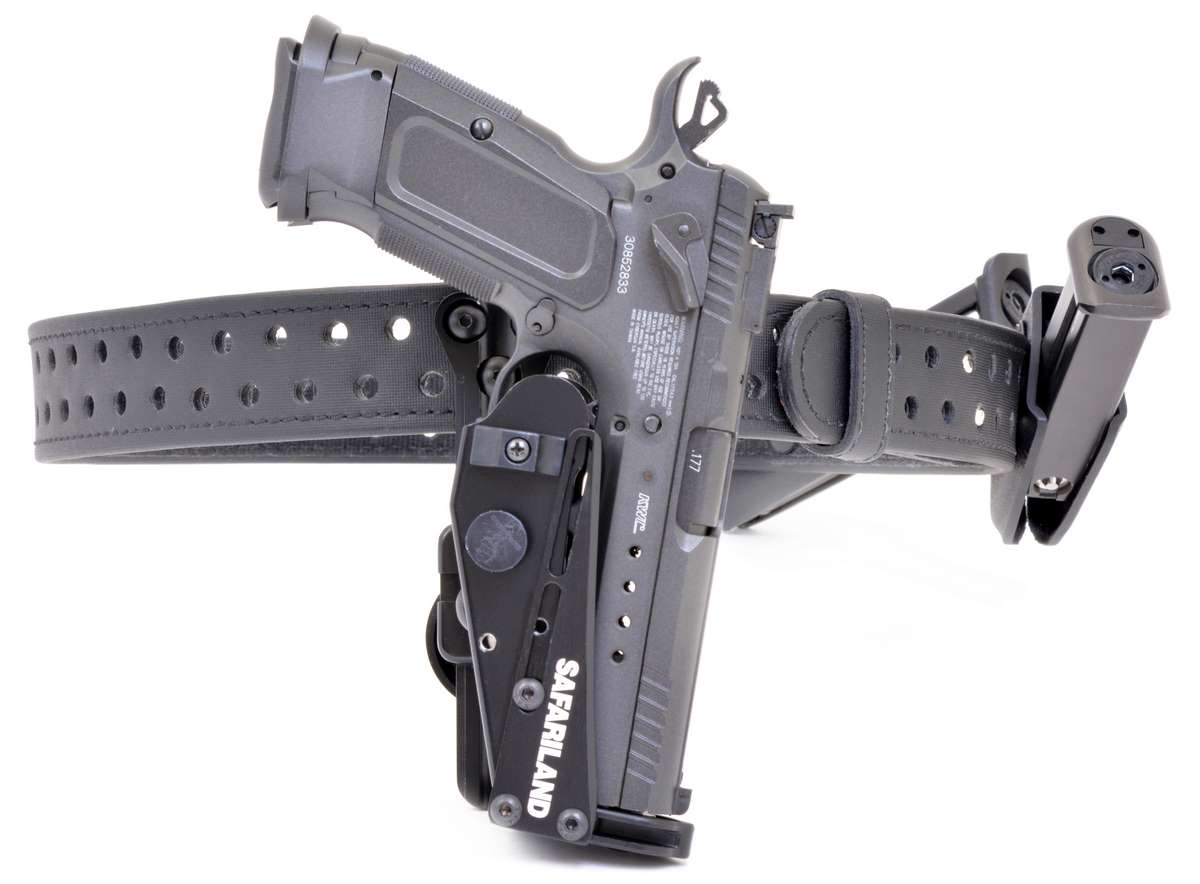 Pyramyd Air and Air Venturi were the principal importers for the Tanfoglio branded, KWC manufactured models. Two of my favorite CO2 pistols, and fortunately I still have them. They came highly recommend by me in Airgun Experience articles going all the way back to the establishment of the column in 2016. But they were around for several years before that. Both were in production before Umarex introduced the Colt-licensed Commander in 2014, while other blowback action BB models were still a year or more away from introduction. The CZ-75 based Tanfoglio duo were champions from the moment they debuted.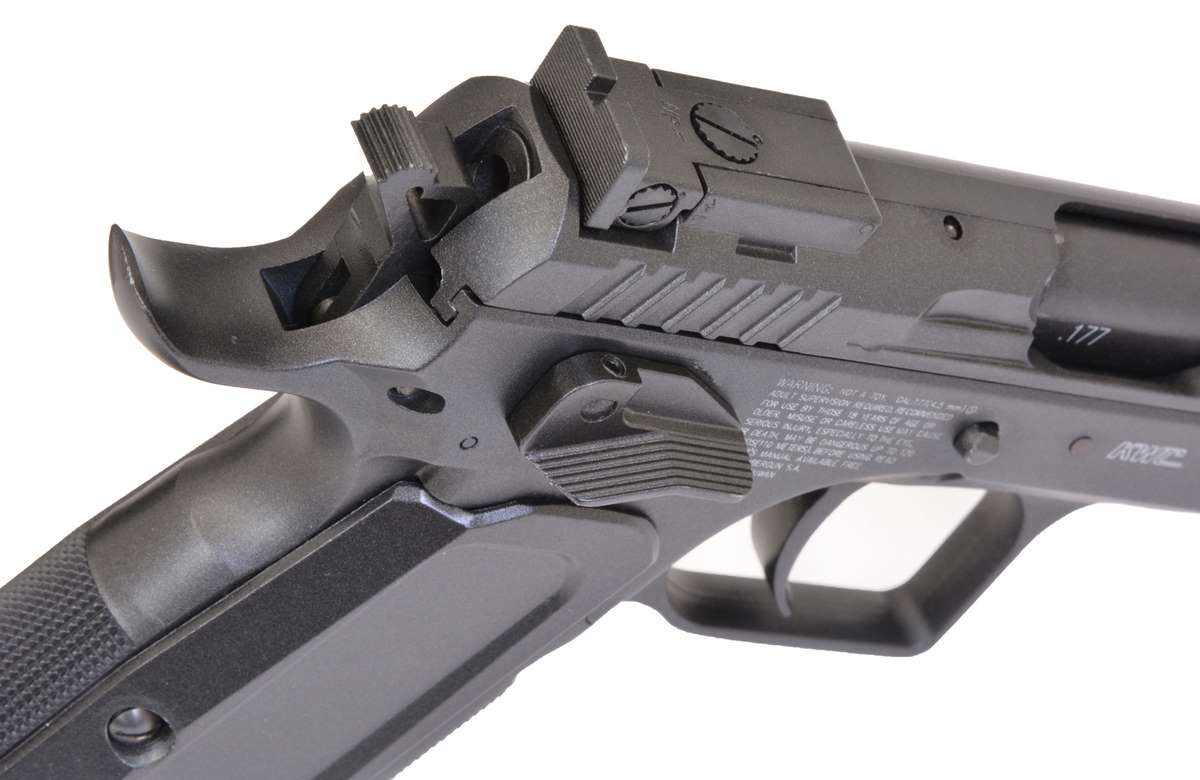 Both Tanfoglio models were as near perfect as CO2 BB pistols come, and you could rightly say they set the standard against which later blowback action pistols could be judged. Few have measured up. Last time I looked over my shoulder in 2019 the Limited Custom was gone. The next time I glanced back the Gold Custom had vanished like as wisp of CO2 on a hot summer day. The Tanfoglios are ghost guns, not really gone but caught in the ethereal vapor of importation and marketing, and the U.S. market is not a priority. That is more than a little confounding.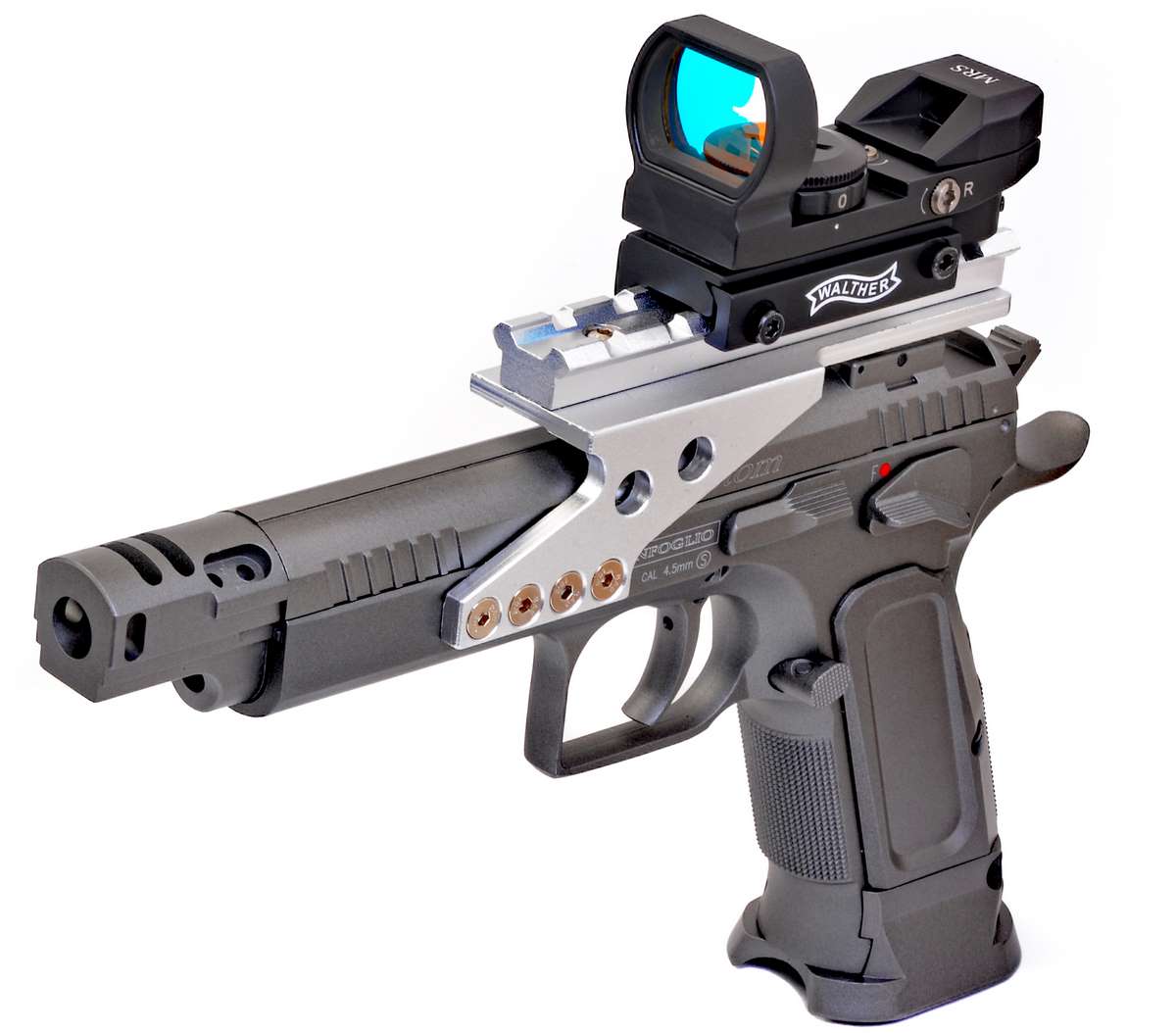 But here is the thing about the Tanfoglio Gold Custom and Limited Custom compared to the latest crop of best blowback action CO2 models with self-contained CO2 BB magazines; if the Tanfoglios had never existed and were introduced next month as brand new guns, they would be just as impressive for their flawless construction, authentic designs and superior accuracy as any other brand new self-contained CO2 BB magazine model we have seen in the last year! Think about that.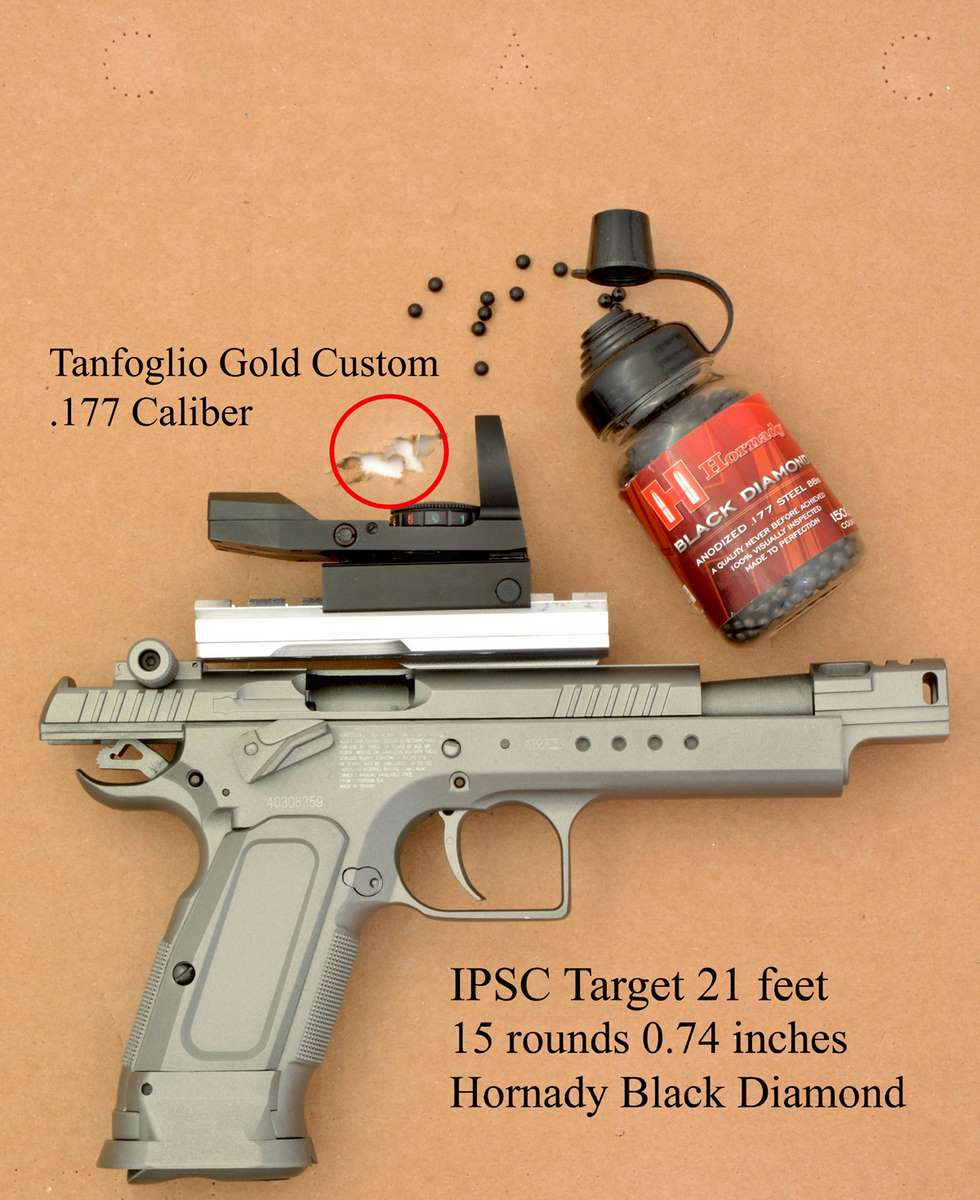 The bottom line is that when build quality, authenticity to a centerfire model, (one of which was a world championship winning 9mm competition pistol built in Italy by Tanfoglio), handing and accuracy from a seven-year old gun can beat the latest 2019 and 2020 designs, there is no question that they should still be available in the U.S. Those of us who have them know the standard for design that was established by KWC and Tanfoglio. Shouldn't new airgun enthusiasts have the same opportunity to experience them as we did?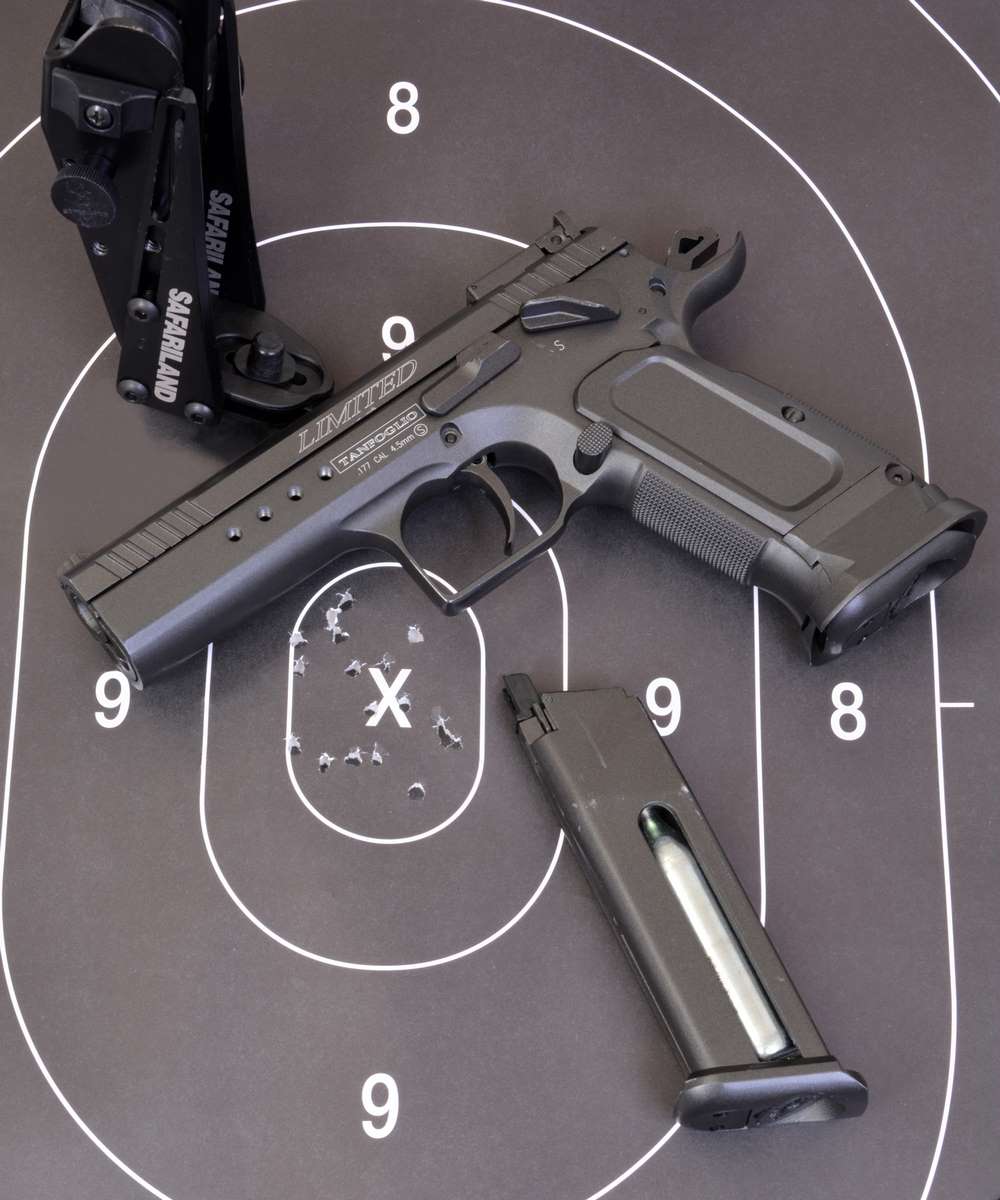 You can look at one of my reviews of the Limited Custom by clicking on this link https://www.pyramydair.com/airgun-experience/tanfoglio-limited-custom/
And this link for a review of the Gold Custom https://www.pyramydair.com/airgun-experience/tanfoglios-spitting-image-177-caliber-gold-custom-semi-auto/
And the point is…
Perhaps we should stop worrying about the scarcity of new models for 2020 and think about some of the best models ever that are just as absent.