Greater Expectations
A serious look at air pistols and practicality
By Dennis Adler
Rarely do I use this forum to write an editorial opinion, but it seems that the time has come to compare the market, marketing and manufacturing of air pistols to the expectations of consumers, and these are seldom shared objectives. It does happen, but not as often as most of us would like. We expect new guns every year, and that means we are sometimes thrilled, but more often easily disappointed.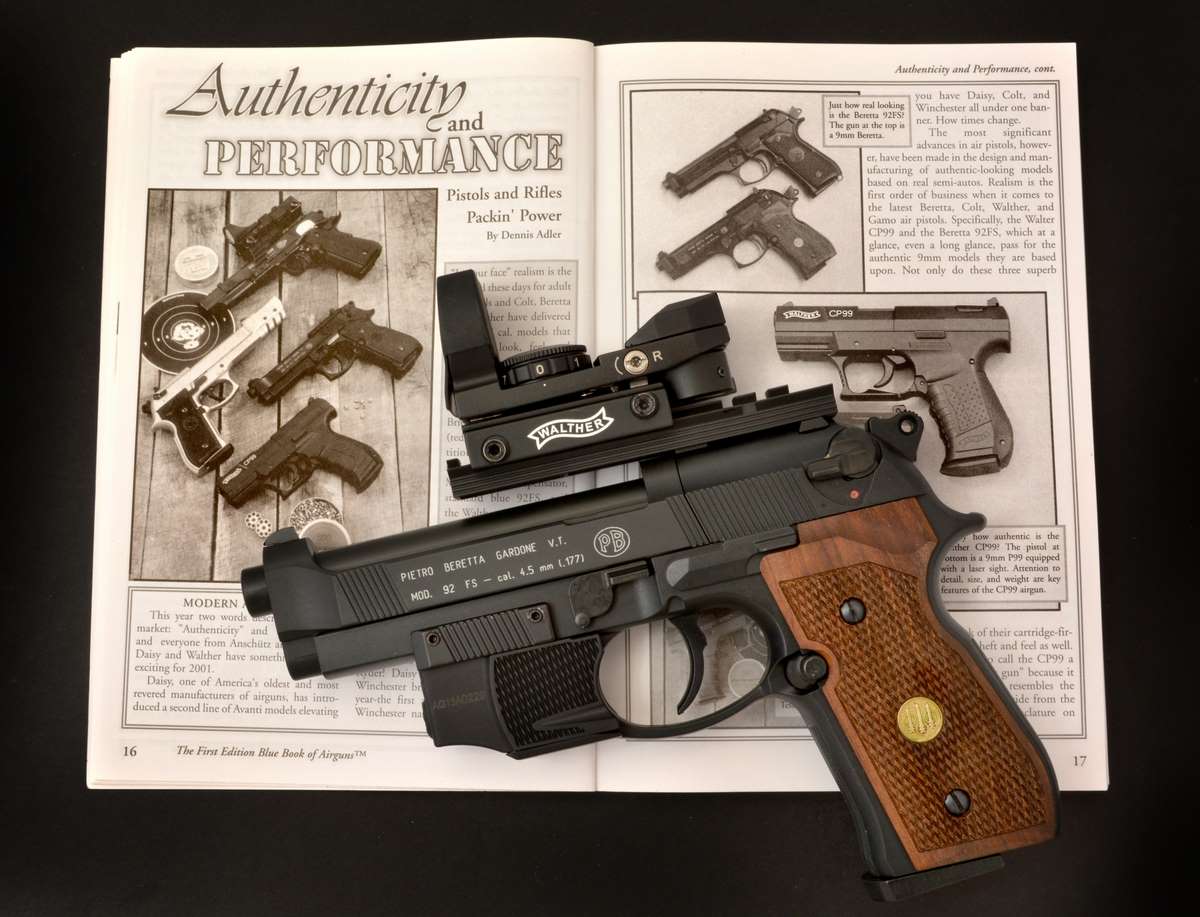 When I came into the airgun/air pistol market as an author almost 20 years ago, most of the airguns I write about today not only didn't exist, they were not even imagined as being possible (Glocks for example). BB guns were as basic in 2001 as they were a decade or more before. When I looked for superstars that would be the topic for my first book on airguns (published by my late friend Steve Fjestad at Blue Book Publications), the field was small but well focused on two fronts. There was adult sport shooting with BB and pellet guns, and secondly a handful of guns (some the same) aimed at use for fundamental handgun training. This was nothing new, airguns had been implemented in the past for military training in times of war.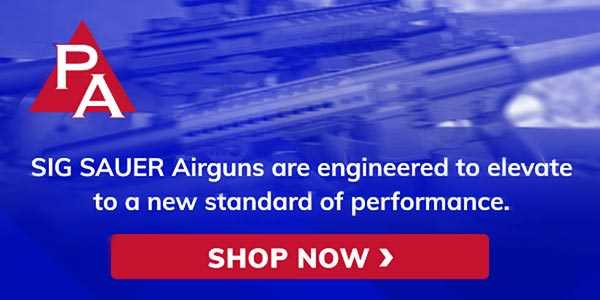 In point of view
In terms of prerequisites for today's world, with the U.S. and other nations engaged in regional warfare, and mass shootings (globally, not just in the U.S.) all too often becoming the headlines, airguns of various types have become a practical substitute for combat and law enforcement training (either for force on force, combat simulation, or active shooter training). Airgun manufacturers now have multiple product lines, some specific to law enforcement and military training, and not offered to the general public. But is this really all that different from the secondary use for air pistols 20 years ago? Let me quote the most famous airgun designer and manufacturer in American history, Dr. Robert D. Beeman, from his editorial in the 2001 Blue Book of Airguns: "The primary role for air pistols are simulated firearm training, plinking, and various levels of target shooting, plus some use in chasing and eliminating pests." Training was first. That was his observation at a time when the leading CO2 pistols were 4.5mm pellet-firing models using cast alloy 8-shot rotary magazines. They accurately simulated the design, weight, balance, and general handling characteristics of their centerfire counterparts. The examples I illustrated in the Blue Book were all Umarex models, the Colt 1911 A1 Trophy Match with compensator and bridge mount fitted with a Top Point red dot sight, the fairly new (at that time) satin finish Beretta 92FS Match with compensator, blued Beretta 92FS and new Walther CP99. All four had tested at 10 meters with average groups measuring 1-inch center-to-center. I truly wish I had kept them, but they were on loan for the book and I didn't buy them thinking they would be around for a long time, and I would get to them later on. Of course, the high end Beretta Match with compensator was discontinued after seven years and the Colt 1911 A1 Trophy Match left the lineup only two years after the book came out, a stark reminder to me and to all of you, that when a really interesting air pistol comes along, it doesn't mean it will always be around. But, once again, almost 20 years ago no one could have anticipated the airguns we have today, not even Dr. Beeman. Blowback action models were all but non-existent and cartridge loading CO2 revolvers not even on anyone's drawing board.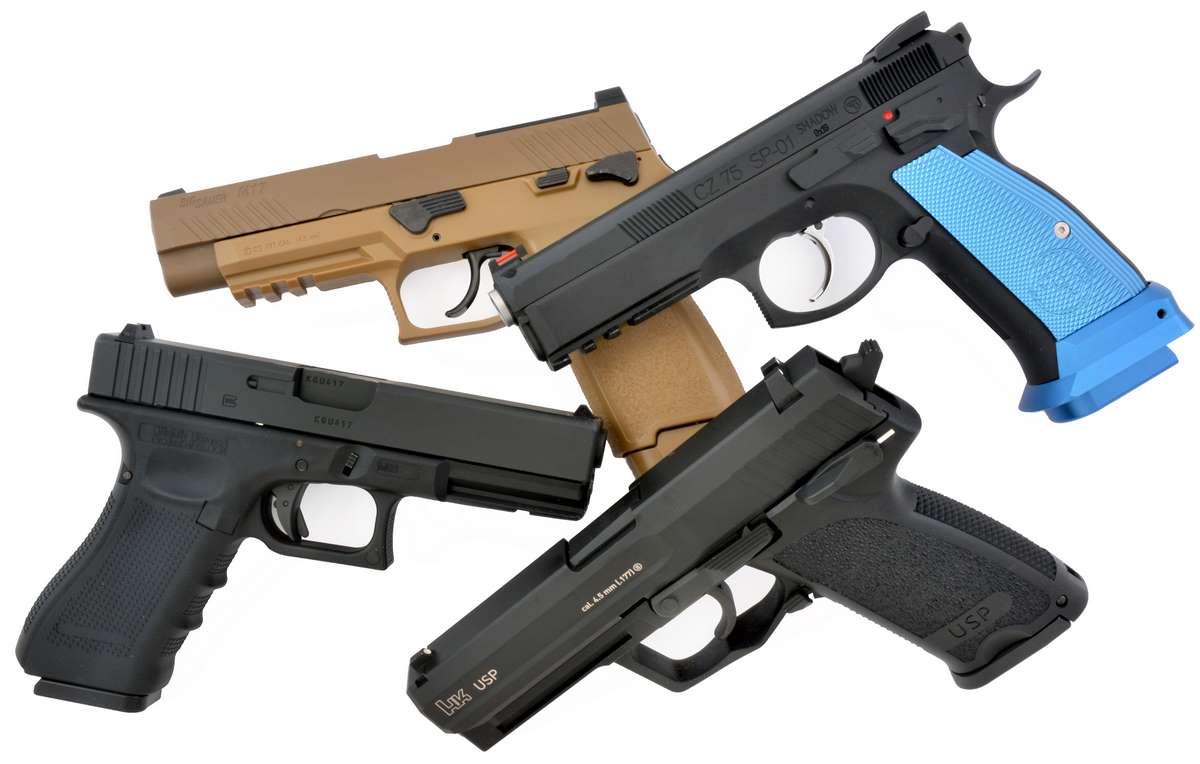 Hits and misses
I don't mean downrange but hitting the bullseye for marketing (and even a miss with Airgun Experience readers can be a hit in the big box stores). Umarex has a remarkable record with more success stories than fails, and even some of the fails hang on like the Python, the also-ran of BB cartridge-loading CO2 wheelguns, swept aside by ASG's later Dan Wesson models. I even gave it another chance this week, but even with the best pellets and pellet cartridges, the limits of the design weighed in. Umarex improved the Peacemaker by adding rifled barrels and pellet cartridges, but left the Python behind.
Looking at the broad spectrum of the airgun market today, there are actually more niches to fill because older WWII-era air pistols, rifles and select-fire models are being built, and we, Airgun Experience readers, are second only to professional target shooters in being hard to please. What has been offered in the last half dozen years, certainly the last two years, has whetted an almost insatiable appetite for authentic looking and handling airguns. But, we are a small part of the market, the part with the most expensive tastes, aside from competition airgun shooters, who will spend a thousand dollars or more for an Olympic quality precharged pneumatic pistol. There is a vast divide here.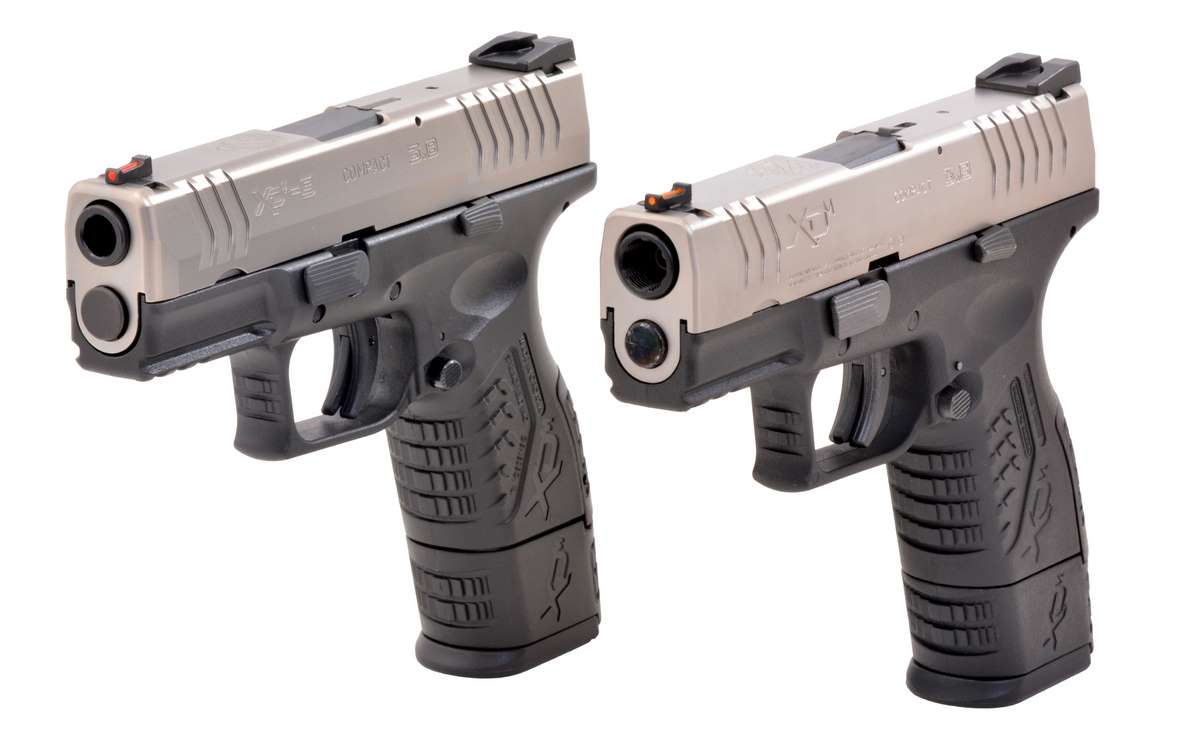 We as CO2 pistol shooters tend to look for ways to make shooting models like the Colt Peacemaker (paired with the Legends Cowboy Lever Action), modern guns like the Dan Wesson Model 715, Sig Sauer 1911 WTP, Glock 17 Gen4, as well as WWII-era based BB models like the new M1 Carbine and M1A1 Thompson, as entertaining and challenging (to ourselves) to shoot as possible. We look at SASS, IDPA and IPSC competition as a comparison. Conversely, watching 10-meter Olympic pistol shooters is as exciting as watching grass grow, with all due respect to the skills of Olympic 10-meter pistol shooters. On my very best shooting day ever with a CO2 pistol or quality single stroke pneumatic, I couldn't have made the cut, so in no way am I disparaging the men and women who shoot 10-meter pistol. But air pistol enthusiasts want something more, and despite how much of the market share we get, are never quite satisfied. We look at the Shot Show and count how many new air pistols or rifles check the boxes on our wish list, and never quite realize how much it costs manufacturers to come up with a new design (just ask Sig Sauer) to build an air pistol that fulfills the wishes of handgun enthusiasts, more than airgun enthusiasts. We want an authentic S&W Model 29 pellet-loading cartridge revolver chambered in .22 caliber, or a classic Browning Hi-Power with blowback action, a rifled barrel and self-contained CO2 pellet magazine. We want them to look and feel like the real centerfire guns. Why? Because, to a great extent, Crosman did it in the past with the technology at hand in the 1960s and 1970s with S&W and Colt-style wheelguns, and today's technology should make it possible to do even better in the 21st century, that's why.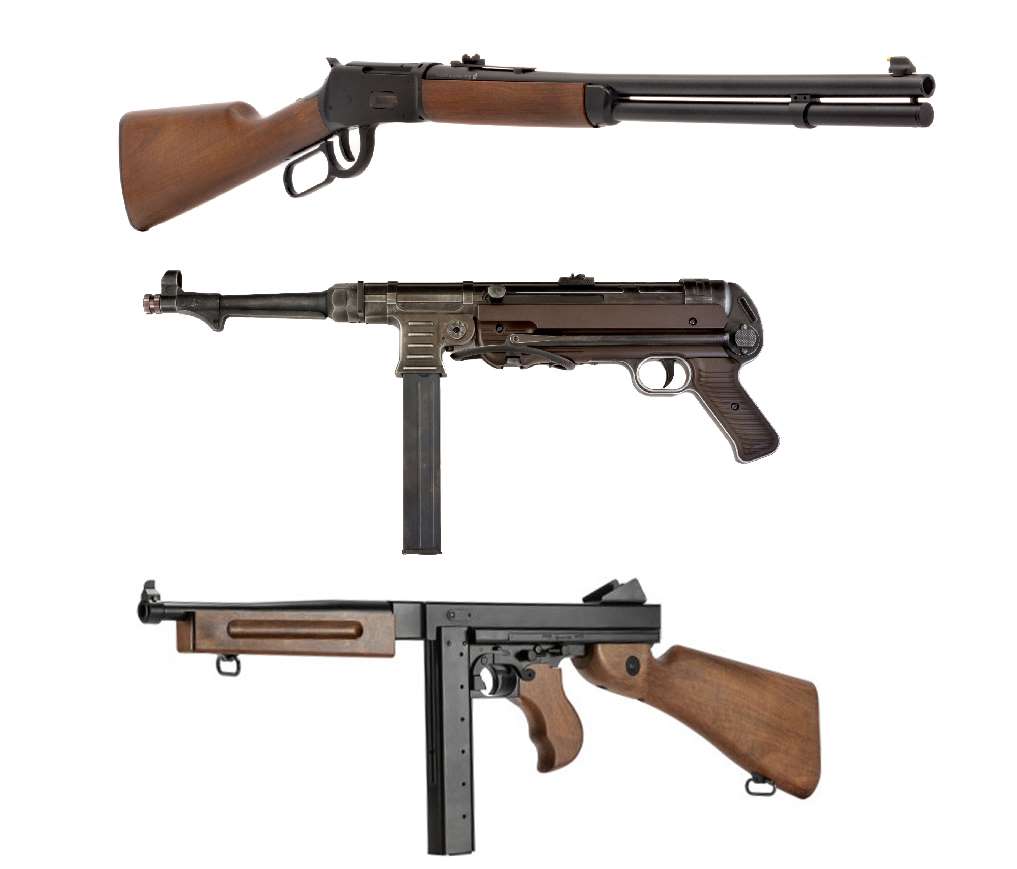 The truth is, the industry moves at different paces to meet different needs, and much as I hate to rationalize it, most of the attention today is going to Air Soft guns for training, not BB and pellet guns by any degree of comparison. In light of this, we are fortunate to have the makes and models we have today, and new guns like the CO2 pellet-loading magazine Walther PPQ that is forthcoming from Umarex. This may be the highlight of 2020, it's hard to predict. Manufacturers are not reveling too much, information comes slowly until a product is all but ready to introduce, and the manufacturing battle lines have been drawn by Umarex, Sig Sauer, and Springfield Armory (Air Venturi). They are the juggernauts building the BB and pellet guns that fulfill our wishes for more. Just not fast enough.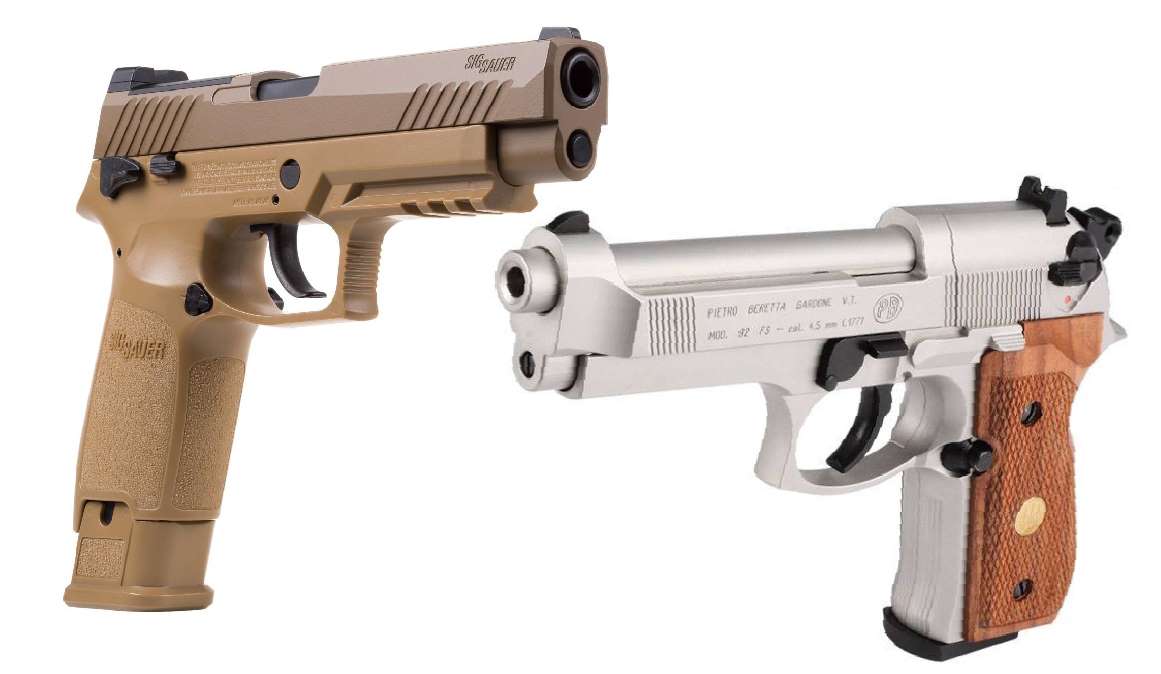 I have a more pragmatic look at this because 20 years ago, writing three articles a week on CO2 pistols would not have been realistic or even possible over the long term. Writing about airguns in general, like Tom Gaylord has done for decades, absolutely, but to be as specific and centrist as Airgun Experience requires manufacturers to keep turning out new models that meet the expectations of real firearms enthusiasts who also like airguns. They do it, and we want more. Ask for more, expect less, and you will occasionally be surprised.