Guns and Holsters Part 2 Part 1
Packing Alloy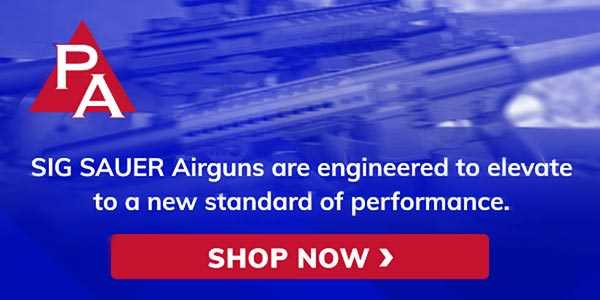 By Dennis Adler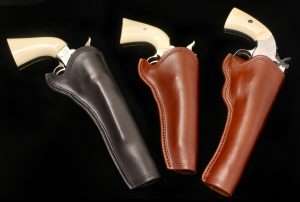 Quality gunleather is not hard to come by; you just need to throw down some serious cash for an authentic holster and cartridge belt. In Cowboy Action Shooting a good gun rig is just as important as a good gun. This was also true back in the Old West among professional gunfighters and lawmen, as well as outlaws like Jesse and Frank James, the Dalton Brothers, Billy the Kid, and others who lived and died by the gun. With the latest CO2 powered Colt Peacemaker 5-1/2 inch and 7-1/2 inch Single Action revolvers, the Schofield, and 1875 Remington, high quality holsters make the shooting experience all the more realistic and enjoyable. But they often come at a high price. Shortly, there will be an entire line of high-quality American made leather holsters and cartridge belts designed especially for the Colt, Schofield, and Remington CO2 models that will be comparably priced to the airguns, so that anyone can have a period correct gun rig that will not only improve their Cowboy look, but their shooting skills when it comes to skinning that smokewagon.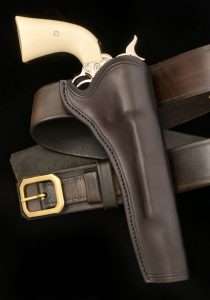 The new series of holsters are being made by Chisholm's Trail, a company well known for its historically accurate holsters and cartridge belts. All of the new Chisholm's Trail holster designs for the Colt, Remington, and Schofield CO2 models are based on an original fold back loop Slim Jim belt holster in the National Cowboy Hall of Fame Museum in Oklahoma City. Following original Slim Jim or "California Pattern" holster designs, they have a double recurved throat accented by a double edge groove around the mouth, along the side stitching and the toe. American made in the Old West tradition, each holster will be handcrafted from premium 7-8 gauge vegetable tanned cow hides and stained (Gunfighter black or Cowboy brown) with Fiebings premium oil based color stain. All the edges are rounded, colored and burnished smooth (as pictured) and the holsters also have a hand rubbed saddle finish inside and out.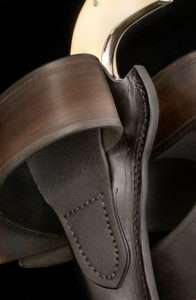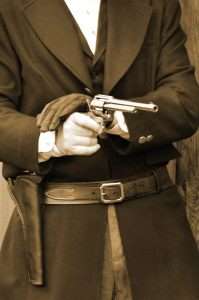 Original Holsters  
California Pattern holsters used either a rounded and sewn toe, a sewn in toe plug (the most intricate variation), or an open toe design. The open toe is used for the airgun holsters. The most important feature, however, is that like many original California Pattern holsters, these heavy duty airgun rigs are individually wet formed to the model gun they are designed for to ensure a proper fit, making them as close to a custom built holster as you can get for under $100. Cartridge belts will also be available from Chisholm's Trail with correctly sized .38 Colt bullet loops to fit BB and pellet-loading cartridges.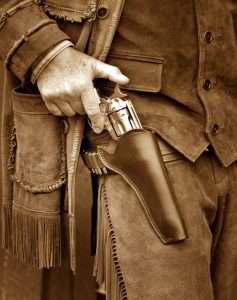 There are specific advantages to wet forming a holster, a technique that dates back to original California Pattern holsters for pistols like the Colt 1860 Army, Colt conversions and the Model 1873 Peacemaker. Many such holsters are featured in Richard C. Rattenbury's superb book on American gunleather Packing Iron which has an entire section on California Pattern holsters. You'll even see a few that look like the Chisholm's Trail models in this article.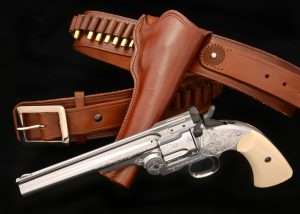 Good quality gunleather is not a rarity, affordable quality gunleather is and very soon those of us who own CO2 models of the Peacemaker, Schofield and Model 1875 will be Packing Alloy with the best of them!
Watch for an update on the availability of the 5-1/2 inch and 7-1/2 inch Peacemaker, Schofield, and Remington Model 1875 holsters.