What are we looking for in a blowback action CO2 pistol?
Reality Checks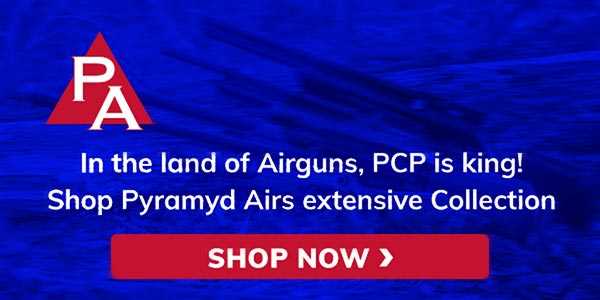 By Dennis Adler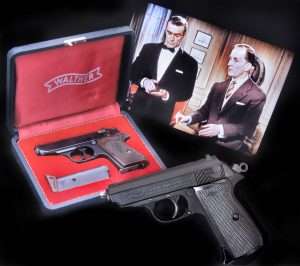 This article is more of an open forum for debate than it is about any one specific airgun model. The development of new blowback action air pistol designs over the past several years has almost kept pace with centerfire and rimfire semiautomatic handguns, and in most cases, model for model, leading air gun enthusiasts down a very interesting path, yours truly included.
When I began writing about air pistols I was already involved with cartridge-firing handguns and, by the nature of my work, reviewing new makes and models for Guns & Ammo, American Rifleman, Combat Handguns, Guns & Weapons for Law Enforcement, Pocket Pistols, and Guns of the Old West, I had access to the very latest firearms.
My history reviewing handguns and rifles for gun magazines and writing gun books goes back to the 1990s, a time when CO2 powered air pistols were, for lack of a better term, in their "primitive" stage of development. At the 2000 Shot Show (the annual international firearms industry tradeshow) I was impressed with the latest airguns from Gamo, Crosman, Beeman, and Umarex, among others, but mostly Umarex, which was showing the very first blowback action CO2 air pistol, a BB gun version of one of my personal favorite centerfire pistols, the Walther PPK/S. This was followed a year later by the Walther CP99, a CO2 powered non-blowback action, pellet-firing version of my other favorite Walther model, the P99. Along with the CP88, introduced back in 1996, Umarex and Walther had set the "adult airgun" market on a new and very intriguing course that not only caught the attention of airgun owners but gun owners as well.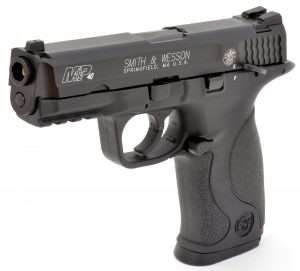 Today with brand name licensing agreements from manufacturers the world over, the airgun industry is building near 1:1 copies of cartridge-firing handguns. In the past three years alone airgun enthusiasts have had to totally reevaluate their interests and reasons for purchasing a CO2 pistol. This sea change within the airgun hobby spearheaded not only by Umarex but companies like ASG and Gletcher, has transformed BB and pellet-firing air pistols into something far greater than they were even a decade ago. Modern air pistol designs and specifically those I have written about in Airgun Experience in recent months have taken designs further than ever with a handful of models that serve as perfect surrogates for handgun training. As a result, there now exits a crossover between gun owners and airgun owners that once was only a small percentage of the hobby, but now proliferates because hardcore gun enthusiasts (and law enforcement) have realized the benefits of airguns as true training aids. The question I have posed is exactly how much authenticity do airgun enthusiasts expect with the technology at hand?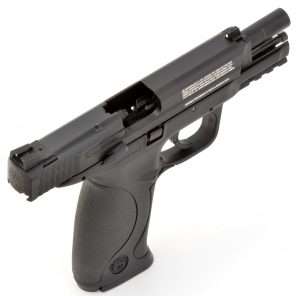 Plinkers and practitioners
This is almost a question that answers itself in Airgun Experience every time a new CO2 model based on a cartridge-firing counterpart falls short of expectations. This is where the industry, or part of it, and the consumer have failed to fully connect. That connection, however, depends entirely upon everyone's reasonable understanding of what is practical and what is not. This is where design, manufacturing and marketing either score points or miss the bullseye with consumers. There is a segment of the adult airgun market that wants the most accurate and authentic handling and operating blowback action semi-auto and selective fire pistols and BB/pellet-loading cartridge revolvers possible, and they are willing to pay a premium for them. That is not necessarily the mainstream market. The majority of airgun enthusiasts are plinkers and target shooters, others collect old air rifles, or are into precision air rifle and air pistol competition with PCP models costing far more then even the best hand engraved CO2 Peacemaker. The best competition models cost well over $1,000. These dedicated air rifle and air pistol competitive shooters and serious target shooters are the backbone of the airgun hobby. Those of us who pursue collecting and shooting the best blowback action CO2 pistols and cartridge-loading Single Action and Double Action revolvers are another tier, but it is the plinkers who just want a nice BB gun that looks authentic and shoots well, that make up the greatest share of the marketplace and they spend less than $100 for an air pistol. When a new blowback action model comes close to that price point it is not necessarily going to meet all of the demands of every consumer, especially those who already have a high-quality blowback pistol with every  (or most every) desirable feature.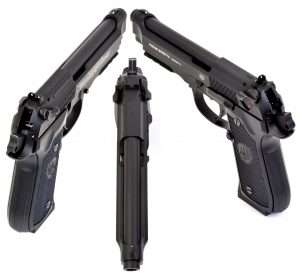 Pyramyd Air has helped to close that gap (and continues to develop new products) with a number of exclusive or limited edition airgun models that provide as much realism as today's technology can achieve. A few of these guns are remarkable like the selective fire Mini Uzi and the Colt Peacemaker limited hand engraved and custom finished editions.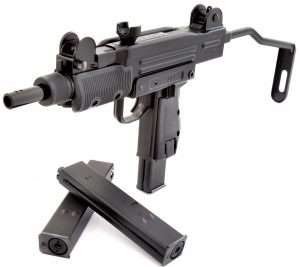 A handful of new (2016-2017) models from major manufacturers like ASG have also followed suit with guns like the latest Dan Wesson Model 715 revolvers, but the mainstream production guns are catering to a broader (less demanding) consumer than many of those who read Airgun Experience. The reality check is looking at what has been developed in the past two years that truly meets the highest expectations.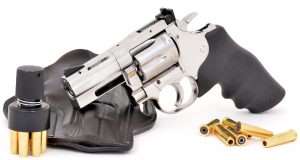 Greater Expectations
Even with all that has been achieved with Western-style airguns since 2015, including the addition of the 7-1/2 inch Colt Peacemaker, the Schofield, and Model 1875 Remington (which should be available shortly), the demand is for more variations of the Peacemaker and Schofield, in line with what the original manufacturers offered in the 19th century. It is understandable, too, that there exists the expectation that what was done nearly 150 years ago out of steel and hand labor should be easy to reproduce today out of alloy with CNC machines and modern casting methods. It should be and is. The proof is in the variety of guns developed and on the market in just the last 18 months. The more tooling that is created, the more variations that are possible and Western airguns will very likely take the lead in groundbreaking technology to offer a greater diversity of models. Ironic in a sense, since contemporary semi-auto designs should be forging ahead of wheelguns when instead they seem to be occasionally stumbling.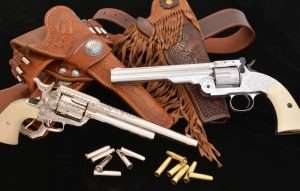 Semi-autos are in all truth much more difficult to build, having more moving parts that can break. That's why revolvers have survived for more than 180 years and the debate of revolvers vs. semi-autos continues to this very day. If you are a wheelgun enthusiast of either Single Action or Double Action models, this has been the best two years in the history of air pistols, and there is no end in sight.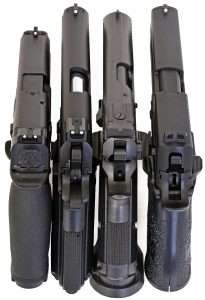 The greatest ally to forging ahead in airgun design is consumer demand, and those of you who follow Airgun Experience and favor authenticity and accuracy over the expedience of manufacturing for a broader marketplace must make your voices heard. Demand drives manufacturing, but manufacturing also drives the market. That is why we still see new blowback action models with stick magazines and separate CO2 loading channels in the grip frame, even though the demand from the segment of the airgun market driven by gun owners now expects every CO2 blowback action semi-auto to be as good as the Umarex S&W M&P40, Beretta 92A1, Sig Sauer P226 X-Five, Tanfoglio Customs, Umarex and Sig Sauer 1911s, Mauser M712 and Luger P.08. Most of these guns are not high priced (most sell for between $100 and $150), especially for what they deliver in features and accuracy at combat handgun distances. Whether you are using one of these airguns for proficiency training, finding out what you like about the gun for CCW use before stepping up to make the big purchase, have the real cartridge guns and want a matching CO2 model, or are just an avid airgun enthusiast, there is more today than ever before. If you want more, if you want better, and are willing to pay the extra dollars to get it, write a comment, tell a friend to log on and write a comment, make your voices heard. Three years ago barely any of the models pictured in this article even existed. What do you want to see three years from now?