M17 Reboot Part 3
Down to business with the Sig Sauer Reflex Sight
By Dennis Adler
The Sig Sauer P320/M17 ASP was not a tack driver during any of its previous range tests, but it was good enough for its intended purpose as a fixed sight military handgun for close quarter to medium range use. Yes, the 9mm M17/M18 models are far more accurate than the 4.5mm CO2 model which is intended as a training gun and for general sport shooting. The M17 ASP is a darn good gun as designed and can keep groups tight at 10 meters, but it's no target pistol. But can it be, now that the airgun is equipped with a dedicated Sig Sauer design Low Profile Reflex Sight mounted to the slide?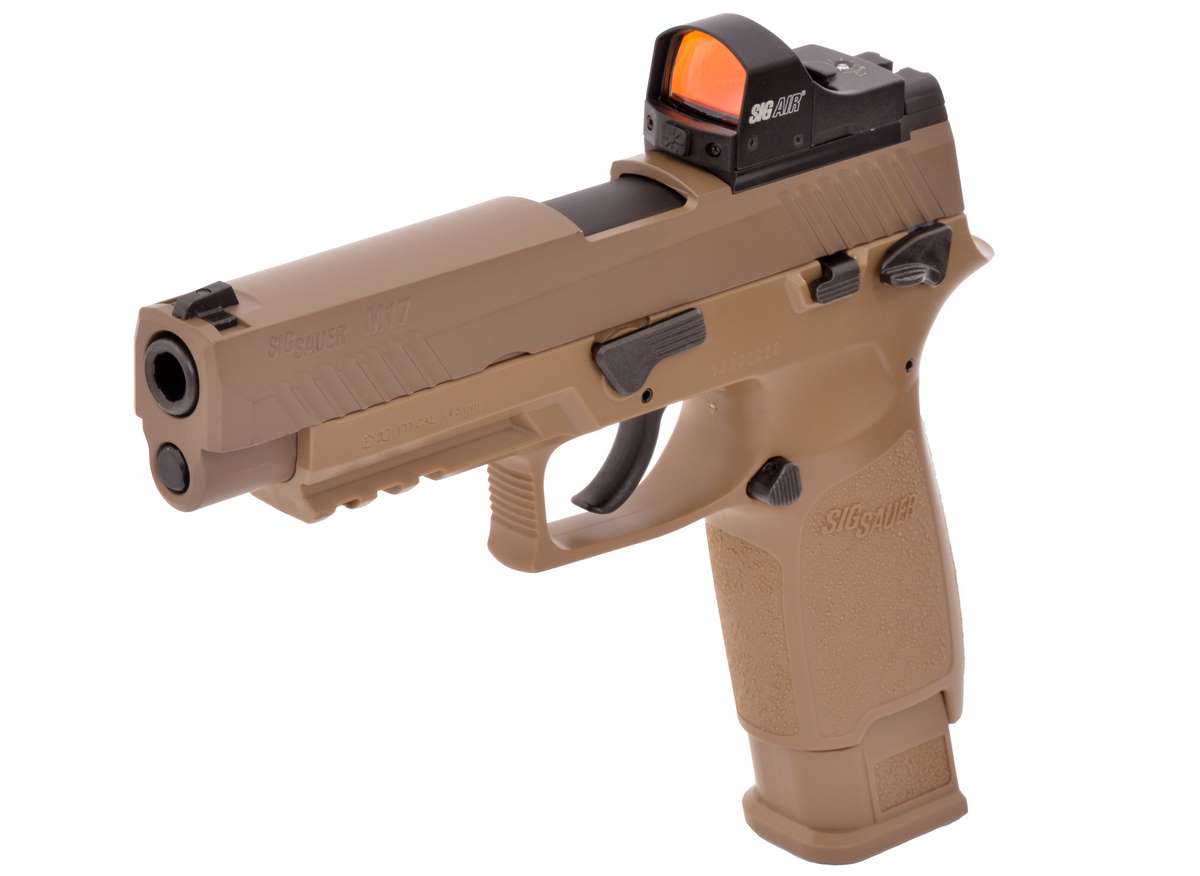 Simple operation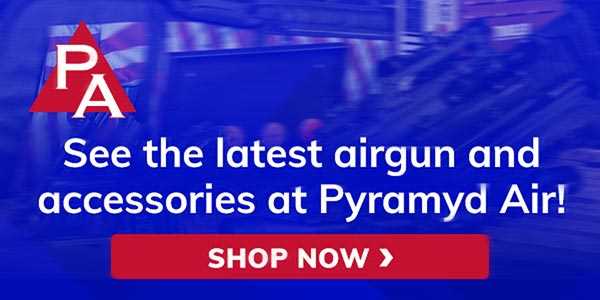 Like most reflex sights the Sig is simple to activate, this design with one button on the front of the housing. Some reflex sights have a separate On/Off button or switch and + and – buttons to adjust brightness, the Sig does it all with one. To turn it on press the button momentarily, press again momentarily to increase brightness settings (there are 6 levels), and hold for 2-seconds to turn off, (or cycle though the brightness setting and it will turn off after the highest setting). With the gun drawn it is easiest to reach the button with the support hand index finger and adjust the red dot brightness to the necessary level. I prefer a switch on the side of the housing or even the back, but this front position works well enough and you can leave it on the entire time for a short shooting session.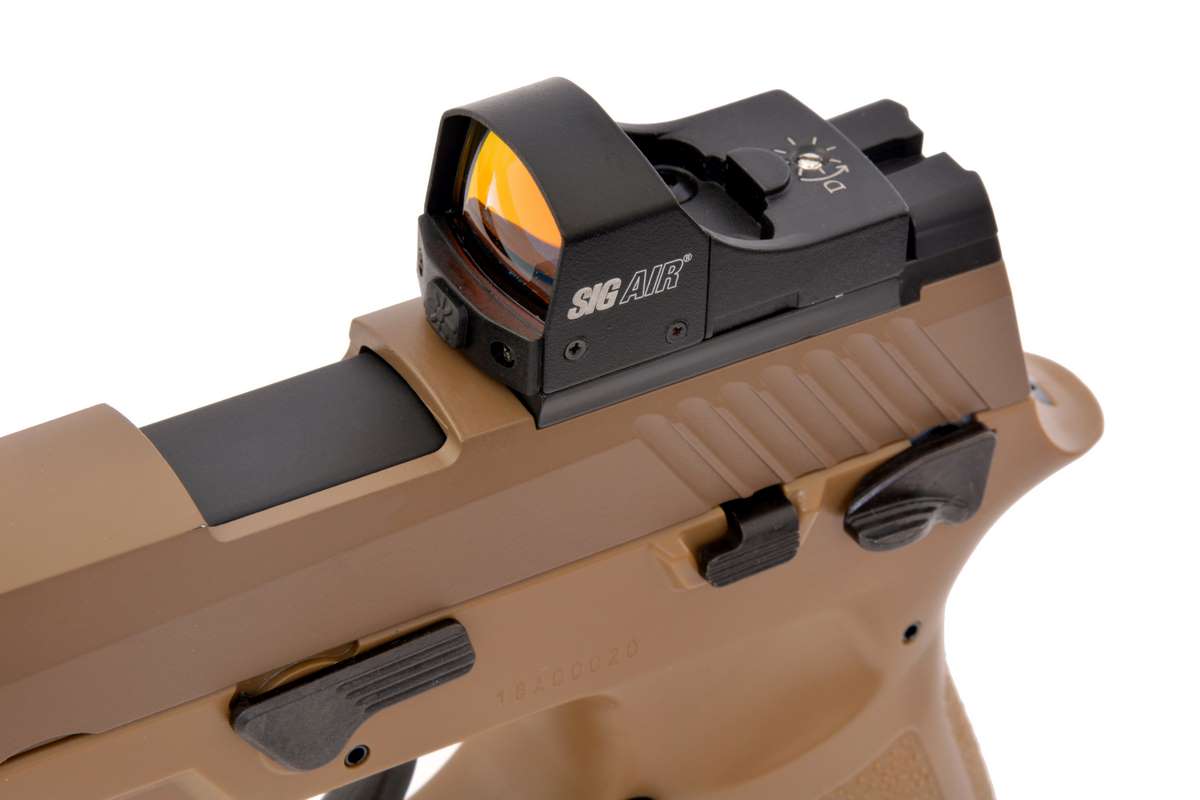 The battery life is 10,000 hours (depending upon the brightness level, but another source says 4000 hours, suffice to say it lasts through a lot of shooting either way), and the unit automatically shouts down after 1 hour (I shot that long and it did). If you end up exhausting the battery, Sig says you do not have to remove the entire sight and mounting plate from the gun (pairing them up was just part of the initial installation), you just remove the two locking screws in the sight that secure it to the base, and lift the sight off; replace the battery and reattach. This also means if you want to go back to the fixed sights all you need to do is removed the optic, not the entire base. This too, is not mentioned in the manual. That said, it is advisable to remove the battery for prolonged storage, although I have yet (and this is after more than a year or more in some optics, lights and lasers) to have a battery leak or corrode, but these are in guns that are supposed to be ready to use at any time. For the air pistol, if it is going to be put on the shelf for more than a few months, best to play safe and remove the battery. Be sure to put the cover on the sight and store it in the foam liner.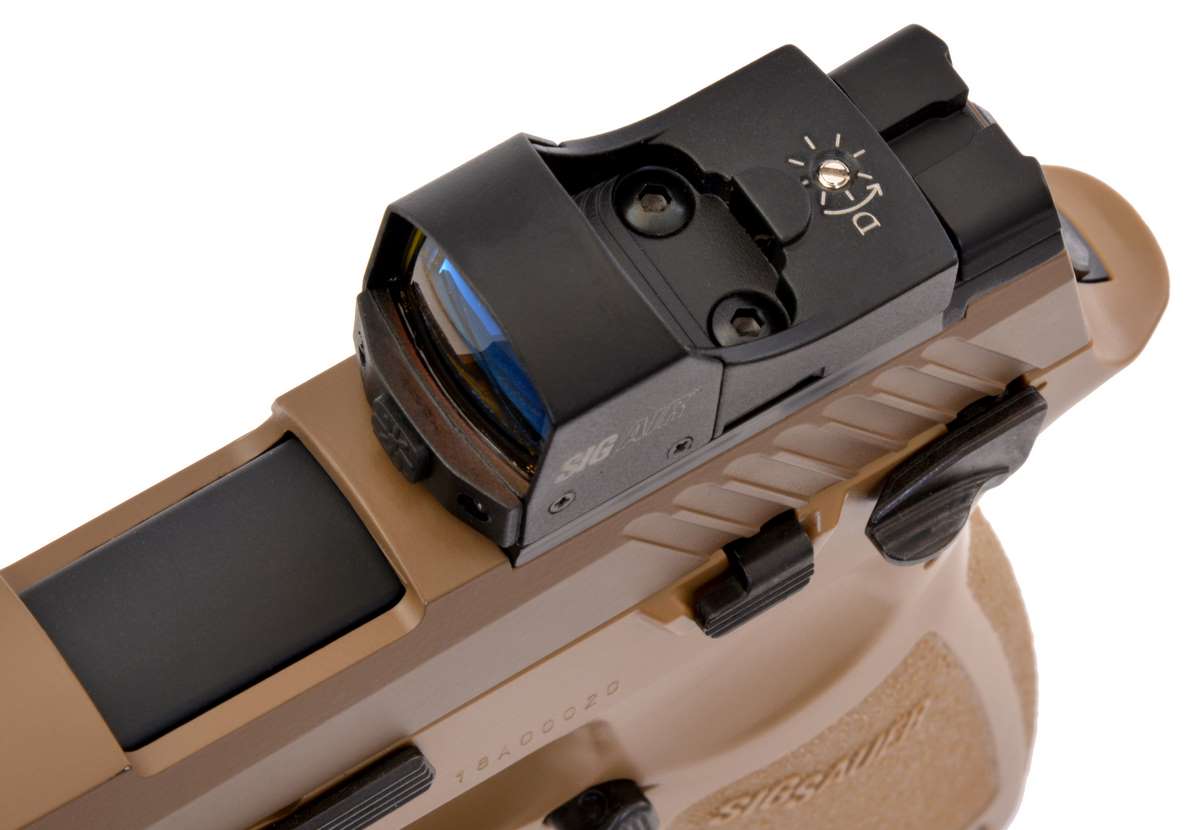 Sighting in
I'm not looking for velocity right now just accuracy, so I am deferring to my favorite 4.5mm pellets, RWS Meisterkugeln Professional Line 7.0 gr. lead wadcutters for sighting in. While heavier and slower downrange than the best H&N Sport Match Green alloy wadcutters, I know pretty much how this gun (which I had for over a year) works with Meisterkugeln.
I'm starting with the reflex sight as it came from Sig Sauer and I have no idea if there is a factory default setting or not, but to begin I am shooting from 21 feet using a Weaver stance and two-handed hold (on the indoor range because it is raining). Sighting on the center target dot, my first three rounds hit low by 2.5 inches and right by 1.5 and 2.0 inches. I adjusted elevation up by 2 clicks and windage left by 2 clicks. This was insufficient so I adjusted another 2 clicks each. This corrected my windage but elevation was still 1.5 inches low so I went big and raised elevation by four clicks; still not enough, 4 more. That was too much, so down 2 clicks. And that's the ticket. I got the gun sighted in from 21 feet with Meisterkugeln in only 16 shots.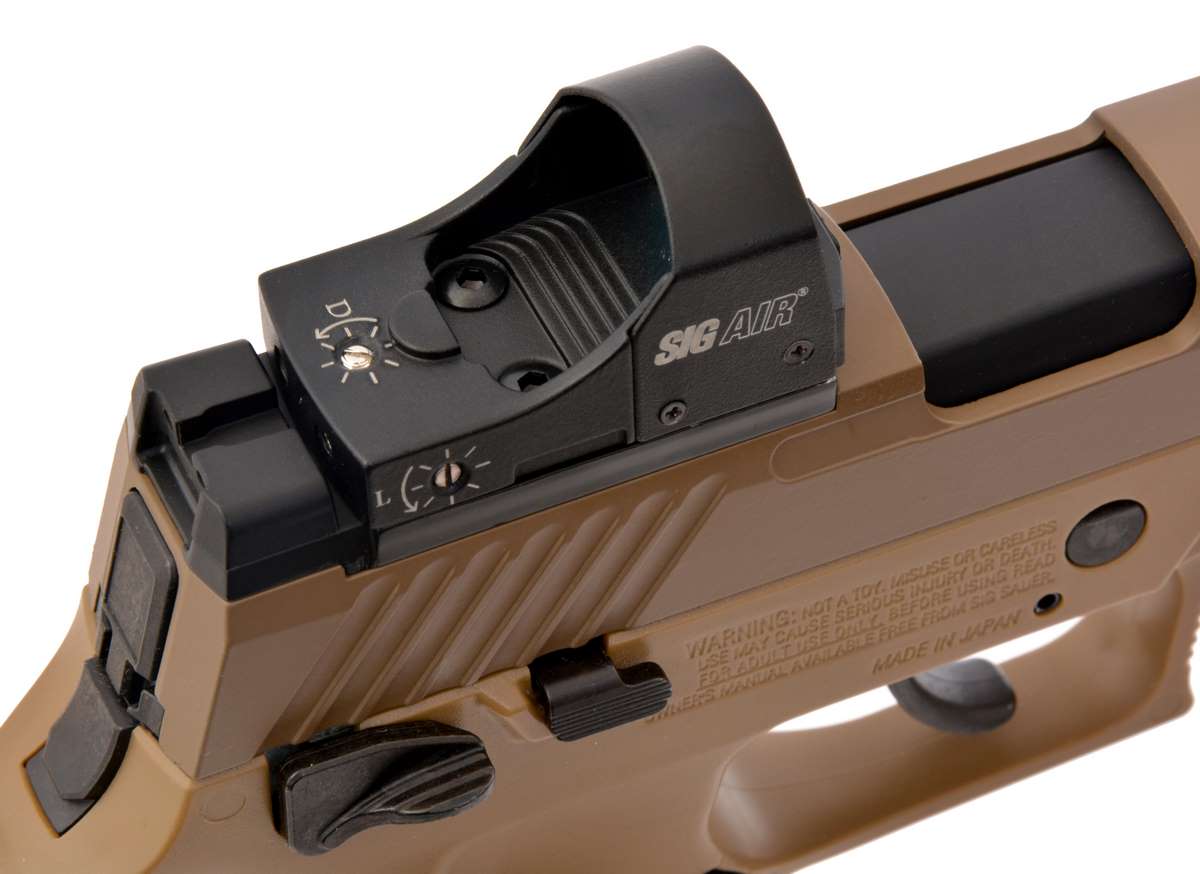 Using a Birchwood-Casey Shoot-N-C silhouette and firing from 21 feet at 1-second intervals, I put 9 out of 10 rounds into 1.0 inches, plus a flyer low left in the 10 ring at 8 o'clock for a 10-round group of 1.875 inches, and a best 5-round group clustered over the X at 0.62 inches.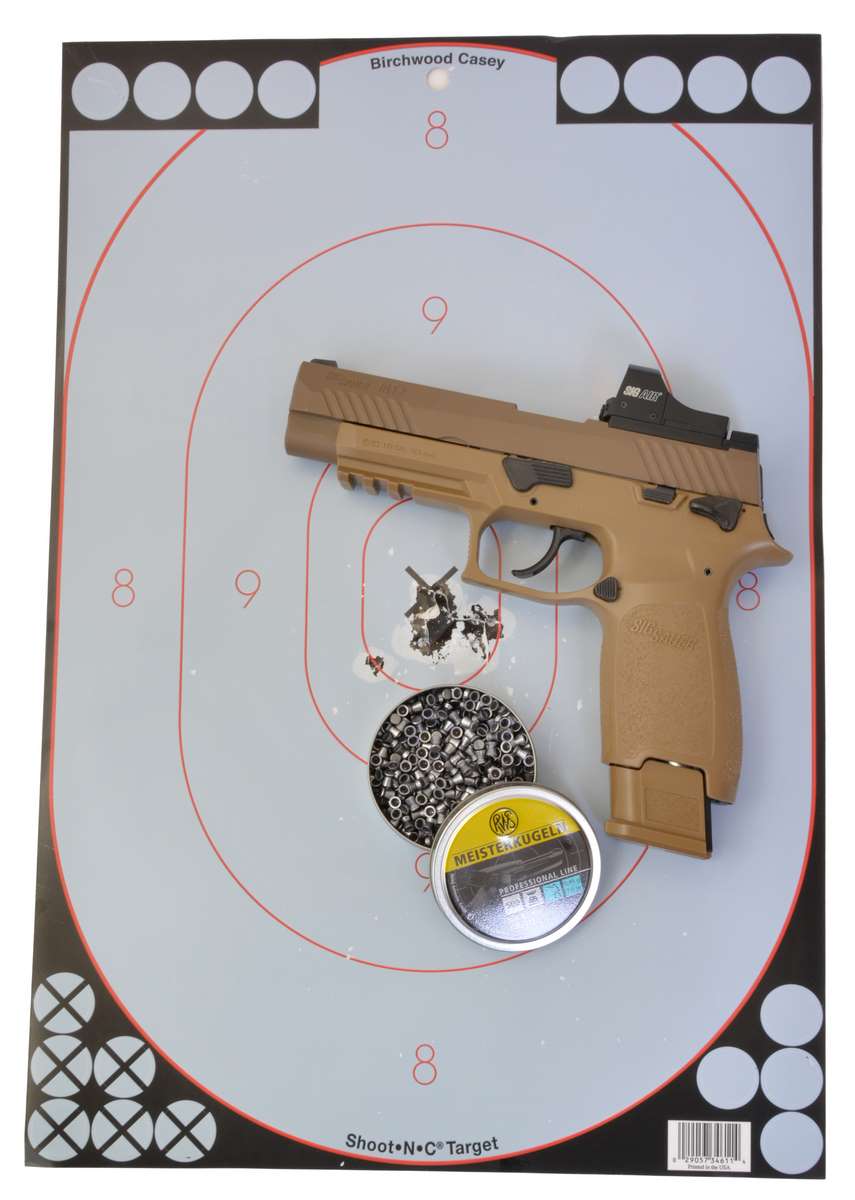 I finished off the 20-round magazine with another 10 shooting at a 10 meter target from 21 feet. With the red dot covering the bullseye, 10 and most of the 9 ring, I put 7-rounds into less than a dime-sized hole in the 7 and 8 rings at 12 o'clock, and the remaining three in the 9 and bullseye (actually just cutting the edges, not dead on, but it counts). The 7-shot group measured only 0.53 inches, and the total 10 rounds 0.93 inches. It was high but tighter than I have ever done with the M17 ASP using the open sights.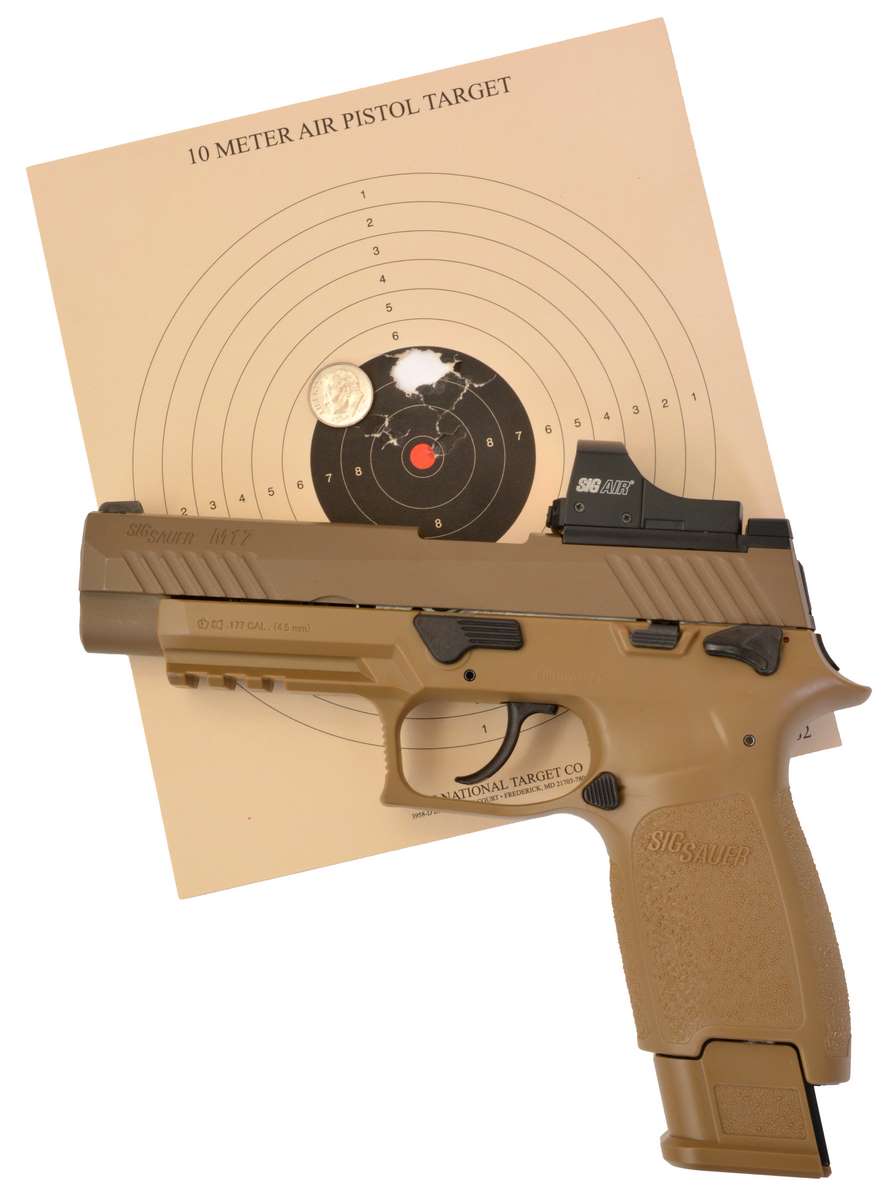 We'll wrap up in part 4 with a 10-meter test using an IPSC competition silhouette target and the Meisterkugeln 7.0 gr. lead wadcutters.