M17 Reboot Part 4
Sig Sauer Reflex Sight at 10 yards
By Dennis Adler
This is the practical accuracy range for the M17 ASP fitted with the Sig Sauer M17/M18 Low Profile Reflex Sight. As shown in the earlier installments the sight is easy to mount to the M17 slide and once attached and sighted in the gun becomes a far more accurate pellet pistol. My initial tests (sighting in and targets) were done at 21 feet (7 yards) and now I am going outdoors to do a complete range test from holster draw to shooting a 10-round string at 10 yards (30 feet). The added 9 feet of distance should not make much difference for the M17 ASP in terms of velocity; the rapid shooting at 1-second intervals will likely have some affect on velocity but not significantly for 10 shots.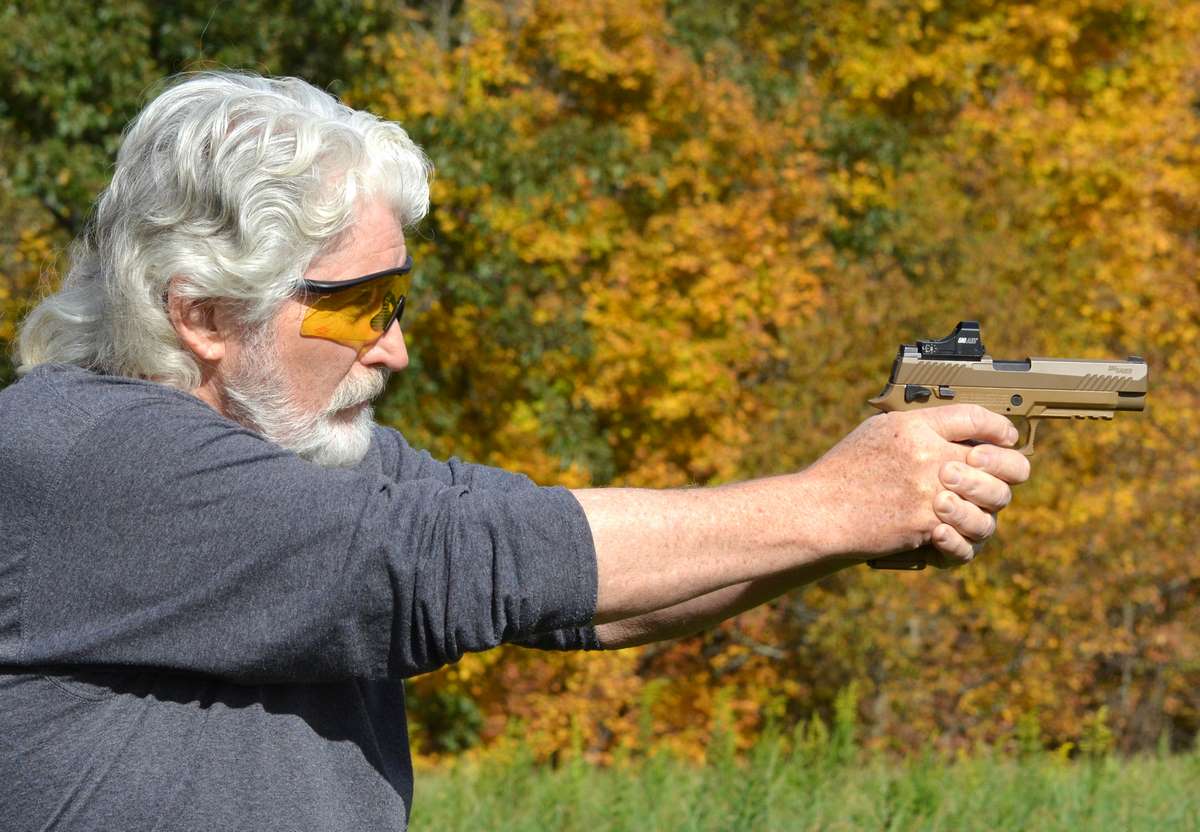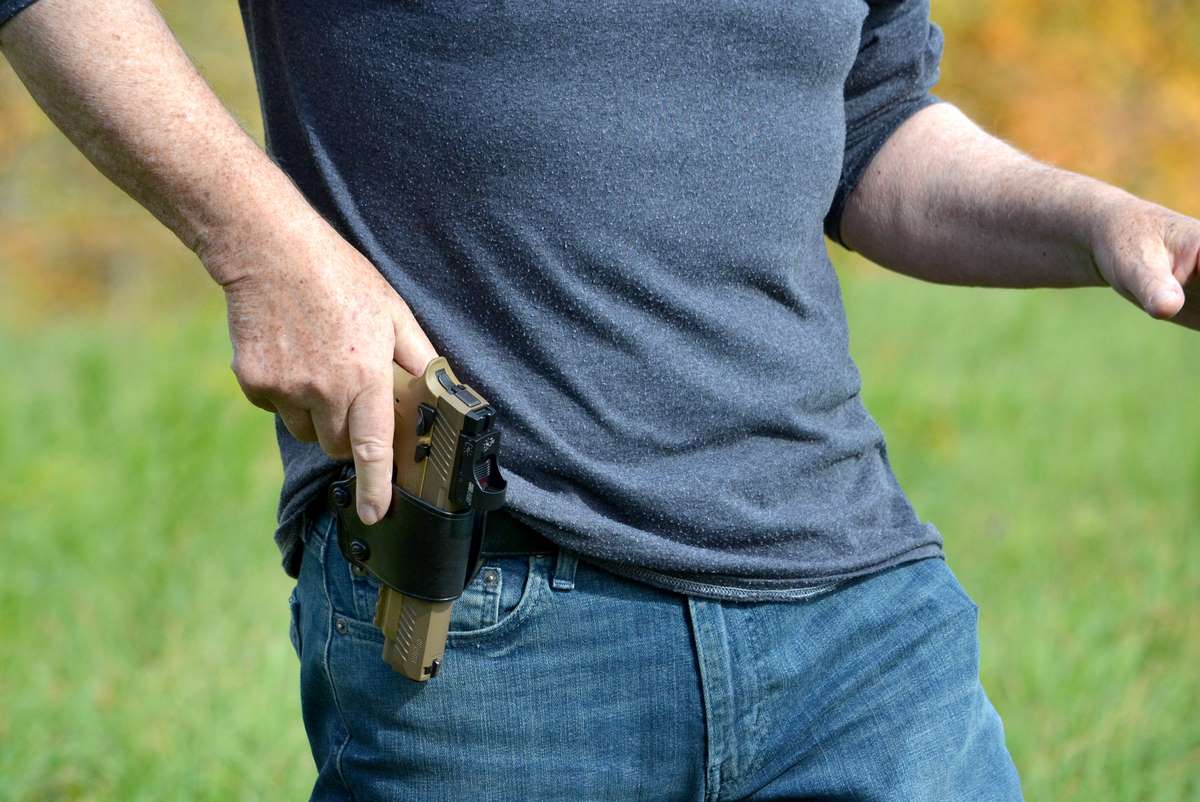 Fresh CO2, 59 degrees and a 14 mph crosswind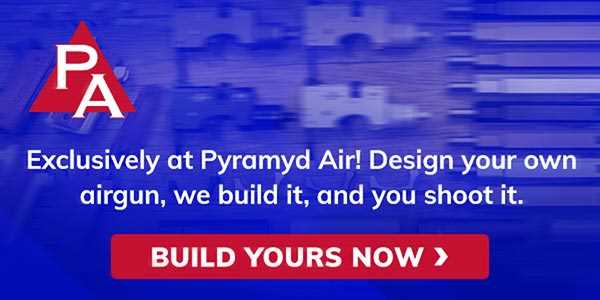 Like they say two out of three ain't bad…but the 14 mph winds didn't help. I waited for it to calm down a little, but today is windy, more so down on the shooting range which is a wide open area where the wind is usually stronger. Nonetheless, the M17 ASP and Sig Sauer reflex sight performed well.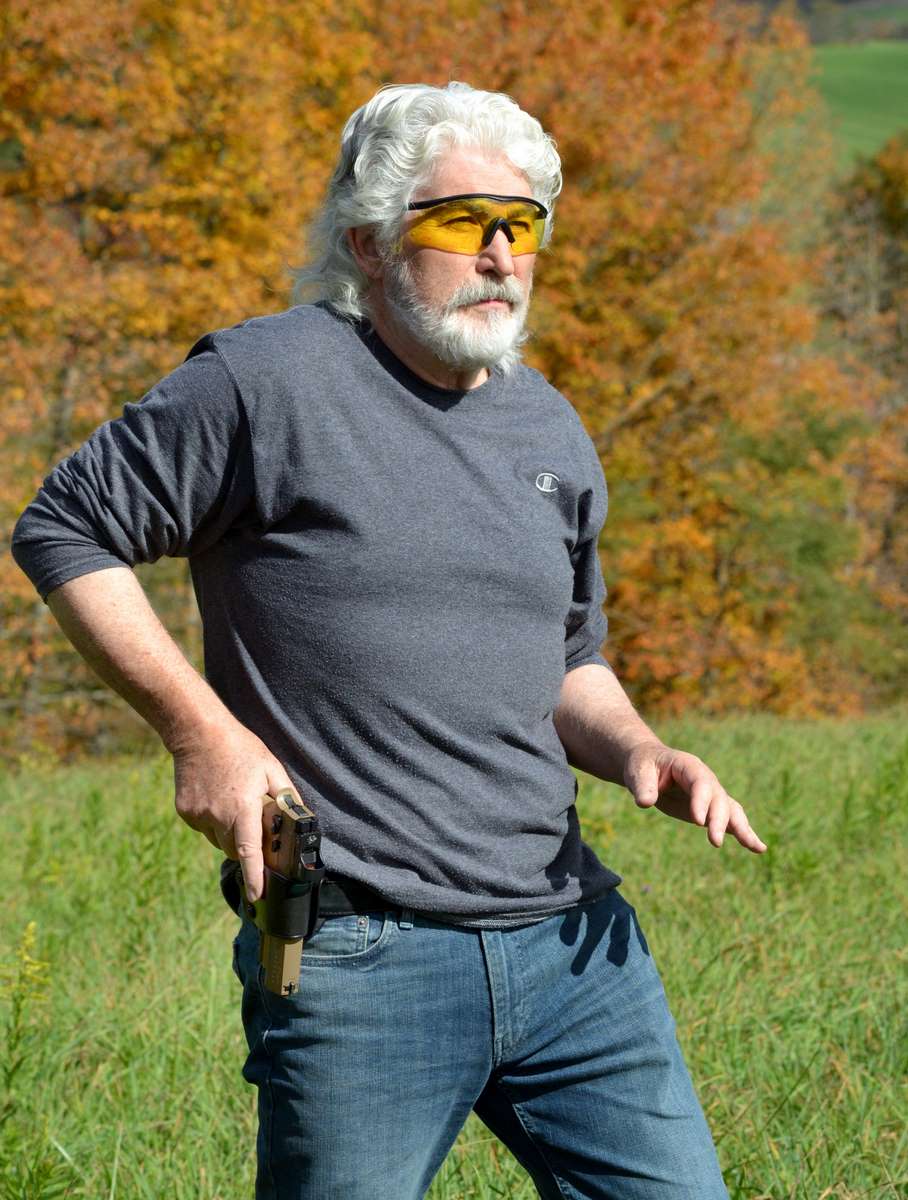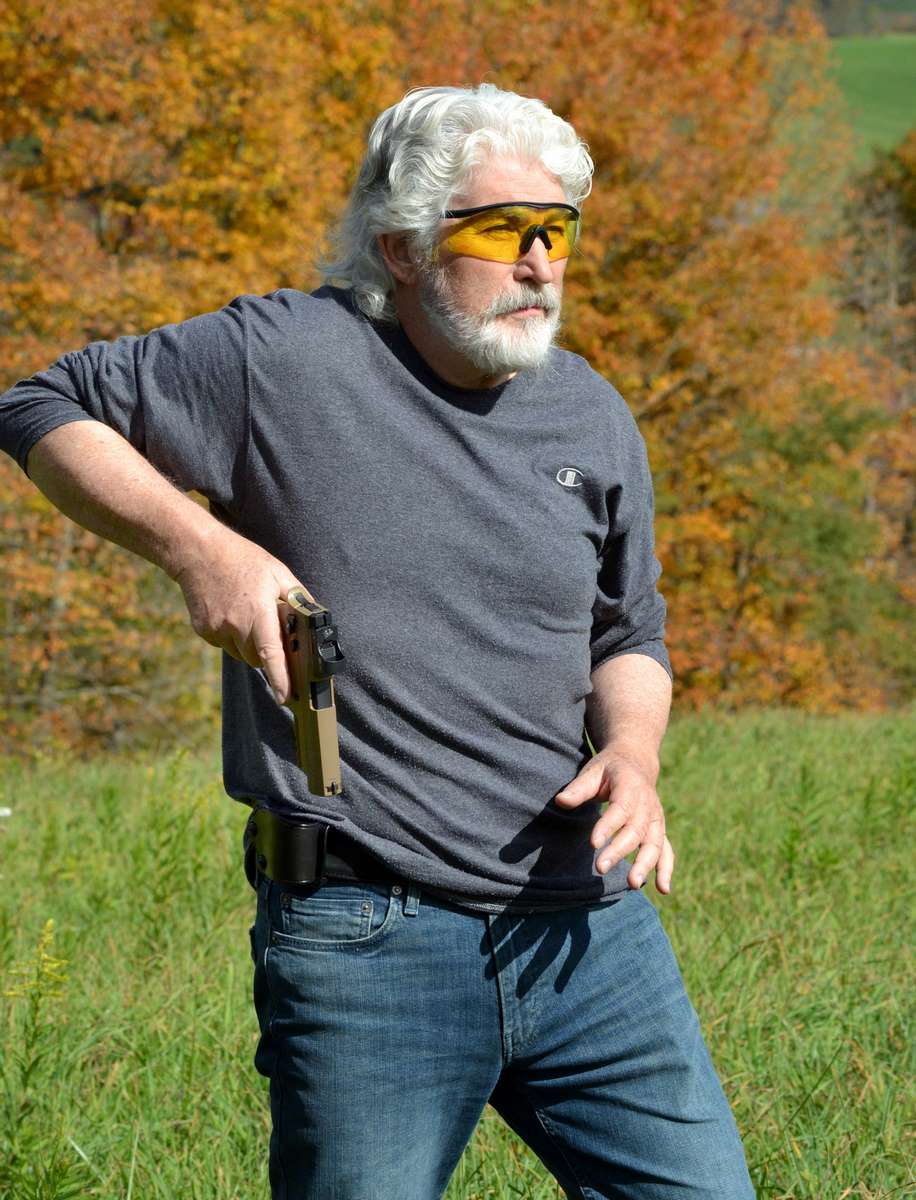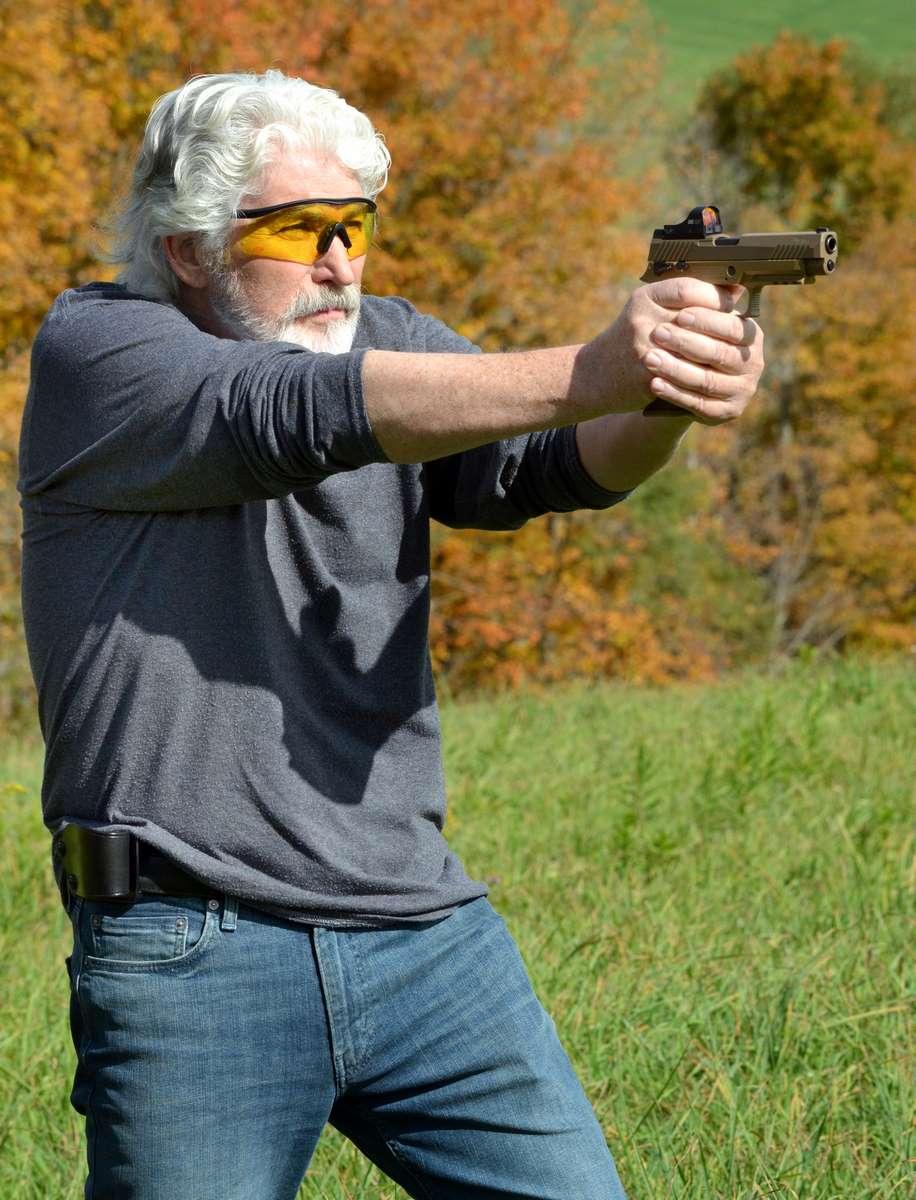 My target was an IPSC cardboard silhouette (which bent a little forward in the wind, again not a great help) but with the reflex sight on the second brightness setting I was able to pump my best 10 shots into the target at 1.81 inches with a best 5-rounds at 0.75 inches including one double hit. They were all a little low and right, but still tightly grouped, and again better than I have done in the past at this range with the M17 ASP and open sights.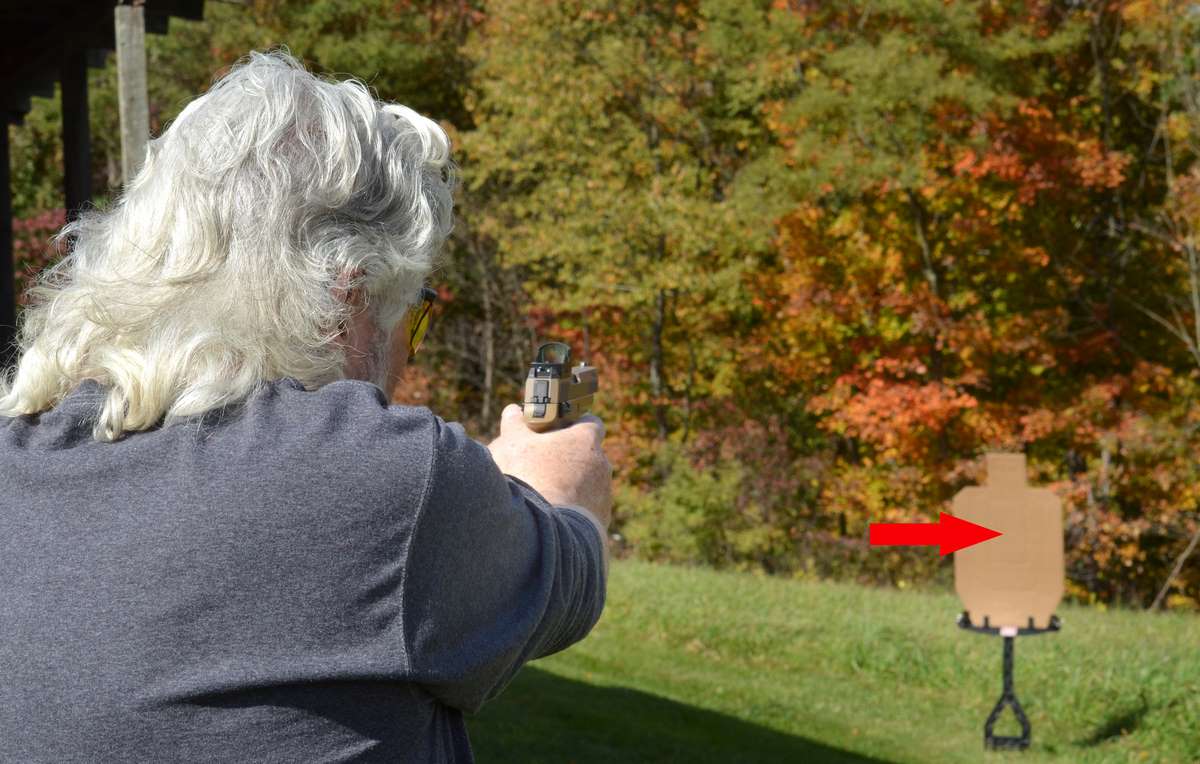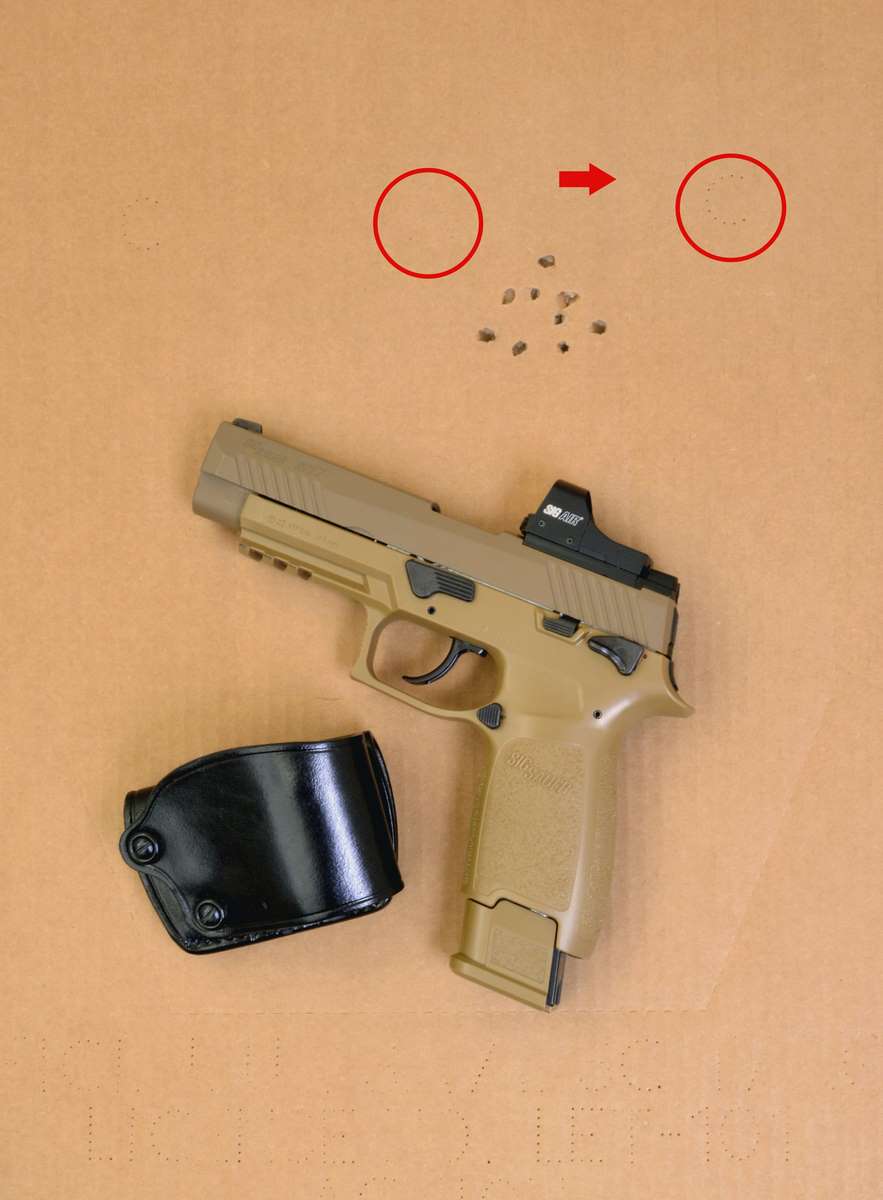 I finished out the second magazine on the indoor range at 10 yards and without the wind and shooting at slower intervals I blew out the center of a 10-meter pistol target with 5 shots, and on the IPSC silhouette I put 10 in the A-Zone at 1.375 inches with a best five 5 shots at 0.625 inches.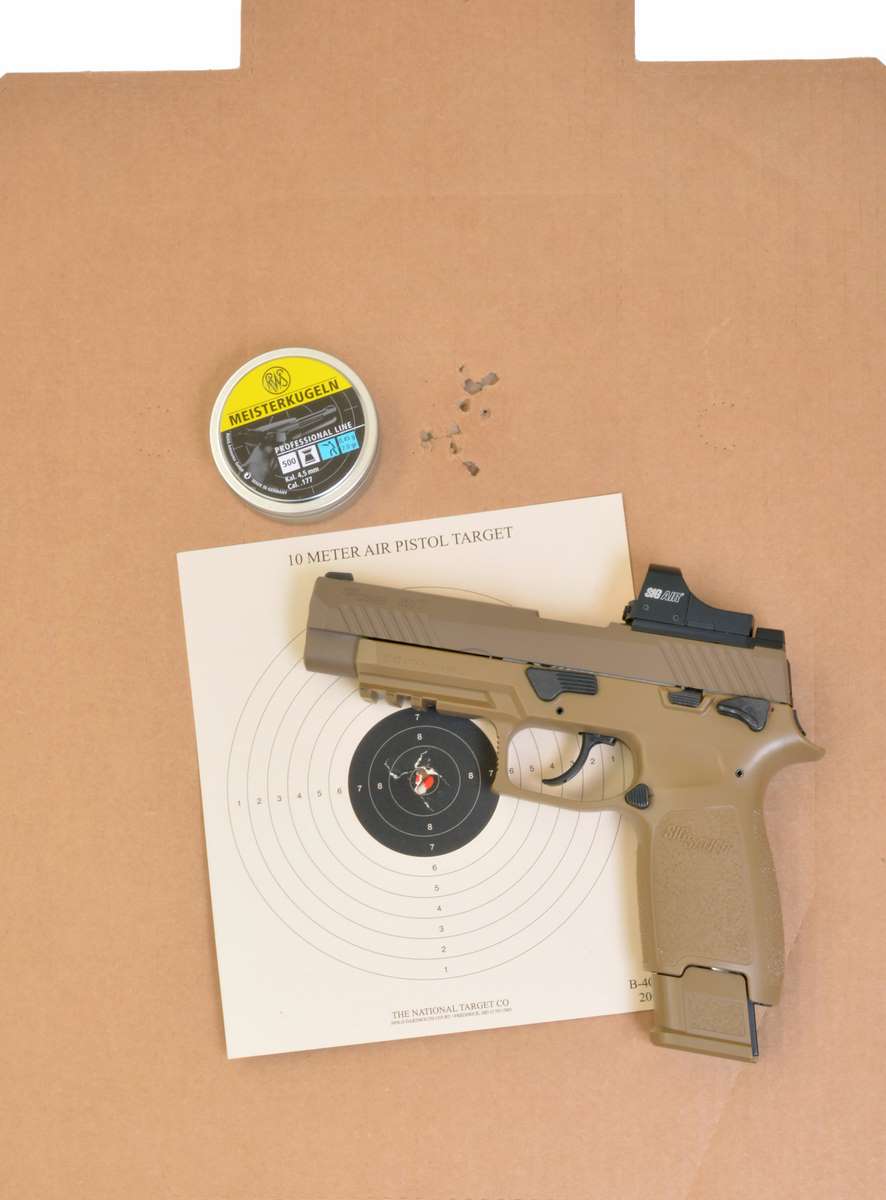 Bottom line, if you have an M17 ASP you want, no, you need the Sig Sauer Low Profile Reflex Sight. Your target will thank you.