More Childhood Approved Airguns
'Tis the Season
By Dennis Adler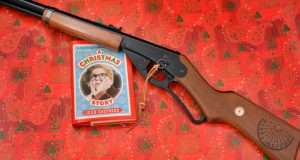 I must admit that when I was a teenager I didn't expect, nor did I want an "official Red Rider carbine action 200 shot range model air rifle." (Of course, in truth I would have had to want a Red Ryder Model 94 Carbine back in the 1960s; the Red Ryder in A Christmas Storey was based on the Number 111 Model 40 Red Ryder Variation1 made in 1940 and 1941). The movie wasn't released until 1983 and the gun didn't even exist as it was written in Jean Shepherd's Christmas classic until after the film. So what did I want? Well, as I mentioned in Thursday's Airgun Experience I wanted a real Colt Model 1911. But there were other guns with which I had become equally absorbed. None of which existed as air pistols back then. Today, I would be in absolute airgun bliss. The guns I wanted back then were mostly all WWII models and earlier (I have always been a step out of time), and looking at this week's Pyramyd Air emailing of "12 Airguns you wanted as a kid but never got" I decided to wrap up the week with my old Christmas list and why I wanted them (even though they didn't exist as airguns back then.)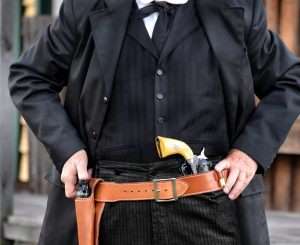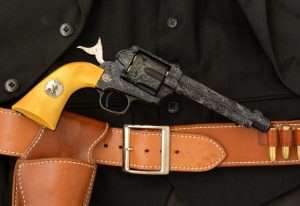 I have always liked the Colt Peacemaker; it was the gun of TV western lore and in all of John Wayne's westerns. Now days you can have a BB or pellet cartridge loading CO2 model, including John Wayne editions like The Shootist and models in different barrel lengths, weathered or nickel finishes, and even hand engraved like so many of the original 19th century models. Back in the 1960s it would have been the most popular airgun in America! Can you imagine? But we old buckaroos get to have them now, and young guns who still like the Old West can get them and fulfill a dream none of us could have had back then.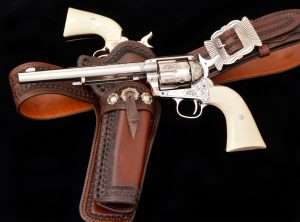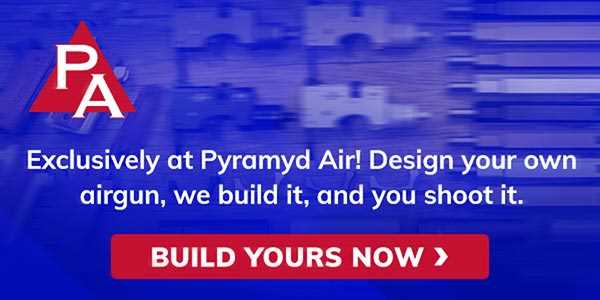 Detective stories; really got into those back in the 1950s and 1960s, too. Would I have loved a BB or pellet cartridge loading double action like the ASG Dan Wesson Model 715 with the 2-1/2 inch barrel back in the day? You bet. I had a real Dan Wesson back in the 1980s and this is really a great CO2 replica, in fact, I would have to call it the best CO2 DA/SA pellet cartridge revolver on the market, unless you're a diehard Webley fan, then the Battlefield Finish MK VI takes the day.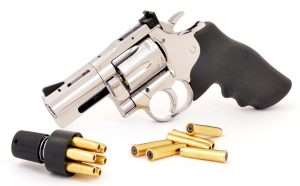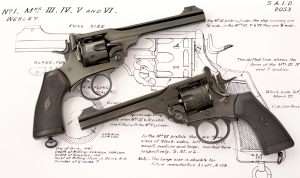 Having a 1911A1 goes without saying (and in WWII films it was another favorite of John Wayne's), but I had yet another passion that I picked up first hand, well second hand, through a neighbor who collected Broomhandle Mausers. I was allowed to look at, handle and admire the classic Mauser models, including a real Model 712. I never got to shoot them but I knew I wanted one someday and I actually ended up owning several original guns, but never the Model 712, the holy grail of Broomhandles. They're about $50,000 these days!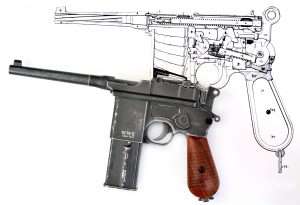 Over the last 20 years I have photographed dozens of Broomhandles from private collections for use in magazine articles for Guns & Ammo, Combat Handguns, even Guns of the Old West (there was a Broomhandle in the Clint Eastwood western Joe Kidd), but I have to admit that the most exciting Broomhandle I have ever written about is the Umarex Model 712 with detachable CO2 BB magazines. This one is for me and with the weathered finish the keeper of all keepers in air pistols, and while it is no longer a new model, it will always be the CO2 pistol of all classic replica air pistols, with all due respect to my much beloved 1911A1.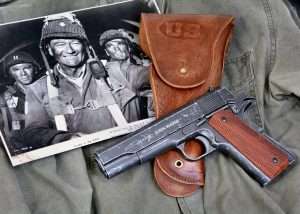 And there is one other must have gun that always ran a close second to the 1911A1, but not because of its WWII ties as you might expect. As a kid who grew up in the golden age of television, I was drawn from the cowboy and detective shows to what became by favorite series of the late 1960s, The Man From U.N.C.L.E.  And this is one passion that the airgun industry has not yet quite fulfilled; a snub nose Walther P.38 like Napoleon Solo and Illya Kuryakin carried. The Man From U.N.C.L.E. P.38 actually "inspired" Walther to build a similar snub nose variation with a 2.8 inch barrel. Known as the P.38K it was produced from 1974 to 1981. For a CO2 version of the standard P.38, Umarex has come close, but with a stick magazine and separate CO2 it needs updating and if they ever do, hopefully they will check the last box on this kid's old Christmas list.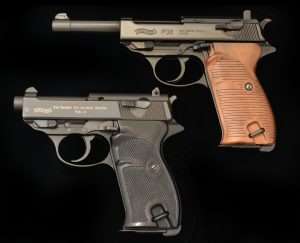 Next week we begin the reviews and countdown to 2018's "Replica Air Pistol of the Year." We have reclassified my annual Air Pistol of the Year to "Replica Air Pistol" because there are other modern air pistols, like the new Diana Chaser, worthy of special acknowledgement, but greatly outgunned by replicas of actual guns that have come out this year.