"One Gun, One Carry and Master it" Part 2
Practical considerations
By Dennis Adler
There are many considerations when you decide to carry concealed, aside from the moral and legal implications that each individual must address. The first of which is why? If this seems a bit intense for an airgun article, it is, because in this instance the airgun is substituting for a real gun and you have to have your priorities straight.
Thin and thinner, injection molded holsters like this Galco Model CVS 226 barely add to the footprint of a gun like the Glock 17 Gen4, and have a curve to keep the rig close to the body. It is still a big gun but easier to conceal in a holster like this. At right, a very thin but well made leather belt holster. The MTR Leather belt rig it is made for a variety of small handguns. Holsters like the MTR are very comfortable but offer little in the way of pistol retention other than the soft leather contoured fit. Injection molded holsters like the Galco add some residual retention of the gun with the tight contoured fit around the triggerguard, and slide ejection port.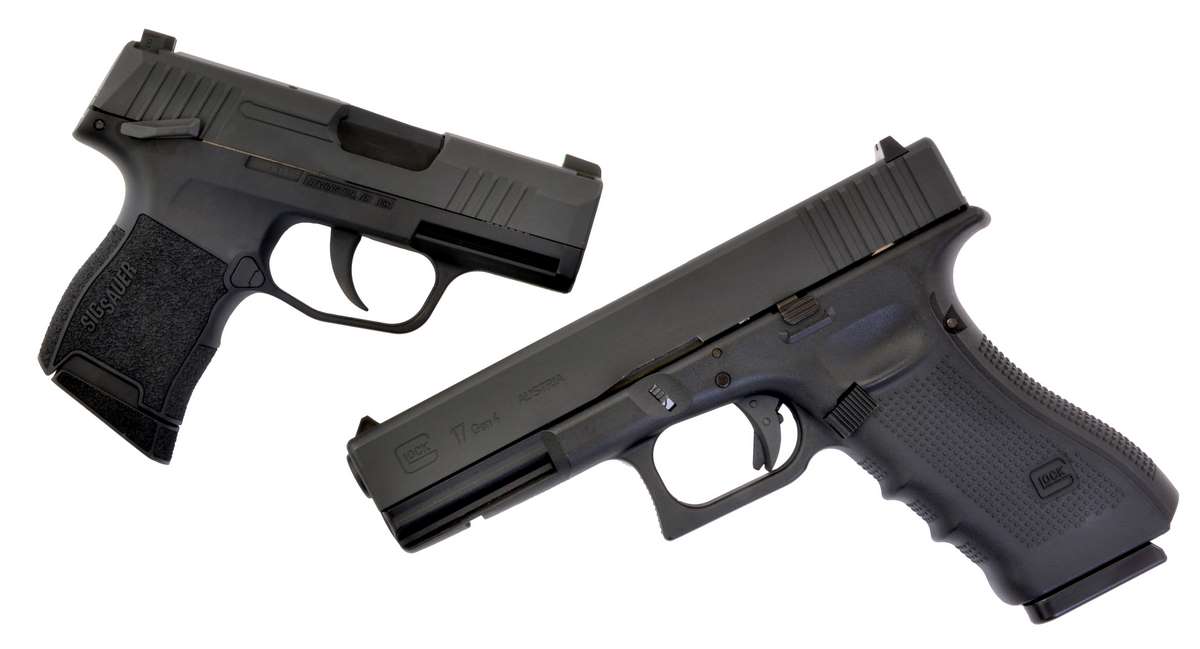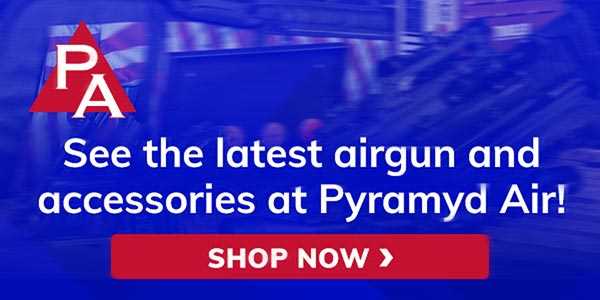 Making the decision to carry a gun goes beyond the visit to your local Police Chief or County Sheriff to request a carry permit, which, depending upon where you live, can vary from simple questions to providing more specific information and even having to attend and pass a handgun training class before a carry permit is issued. In some states, counties and cities, a carry permit is almost impossible to get, while in some states you don't even need a permit. But we are putting the cart before the horse here.
An airgun is a training aid, and this is the first step you may take, let's call it exploratory, before going to get a carry permit for an actual handgun; a gun you may not have even purchased yet. Think of it as one step beyond a test drive. And I can tell you that a test drive isn't always enough. I once bought a Jeep Grand Cherokee because it looked great, dove nice, had plenty of cargo space and was good for winter driving in the snow. But after a few weeks I came to the conclusion that the seats were just awful, killed your legs on long drives, something that wasn't apparent in a 30 minute drive around town. I ended up trading it in on another SUV. That's a lot more expensive than buying a handgun and finding out you hate carrying it. But if you are considering a CCW permit and don't already have a handgun, choosing an air pistol surrogate and trying it out for a few weeks or more is about as inexpensive a way as you can go. And the worst that can happen is you discover you're not comfortable with it and have to try another. You can even use the holster for the air pistol, so that's not a waste either. It's Bianchi's Law on a budget that didn't exist when John wrote the book. So let's look at some of the best options.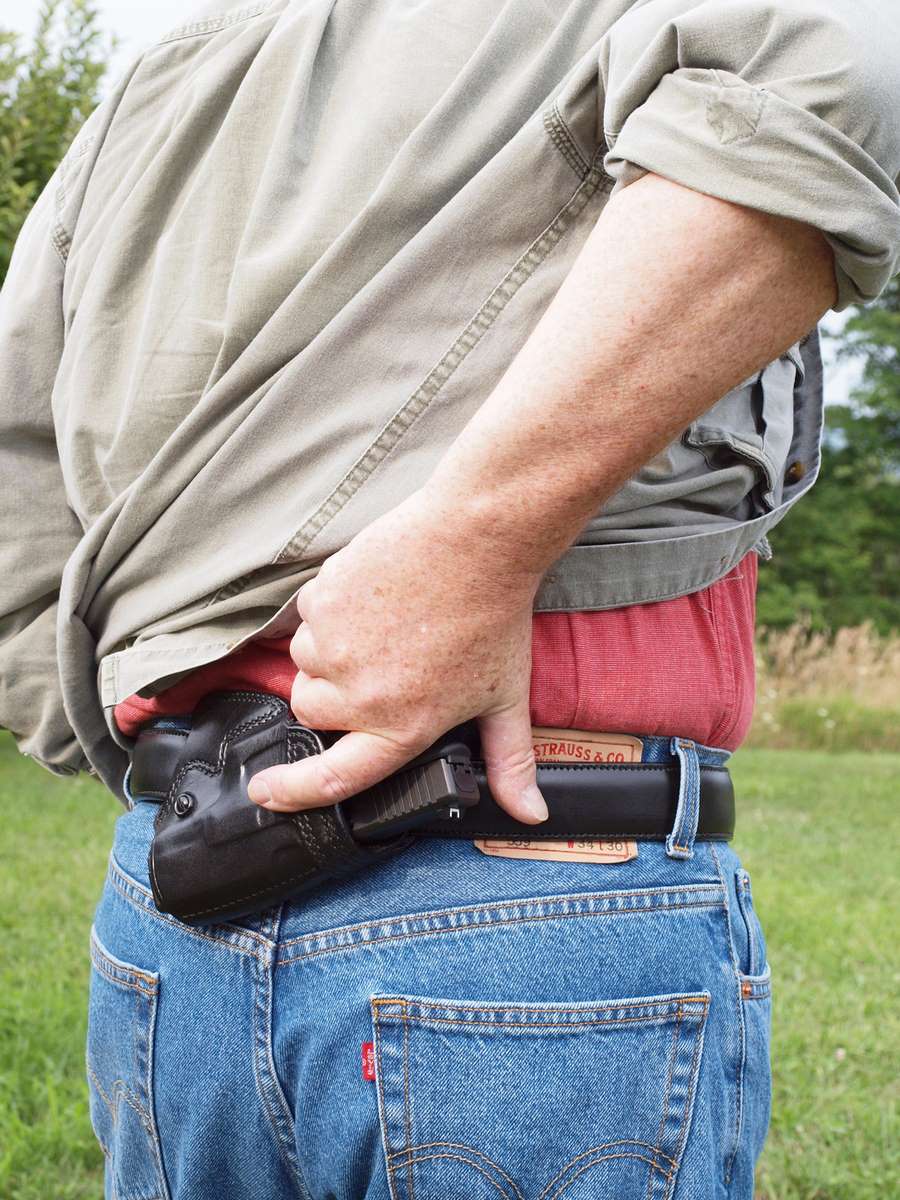 Carry big, carry small
I am going to illustrate several different holster and handgun combinations from articles I have done over the last 15 years to show you more options but for my test choices I am going with the Glock 17 Gen4 and Sig Sauer P365 and appropriate carry holster, as they represent two of the better size options; the Glock a little smaller than most full-size (higher capacity) semi-auto pistols, and the Sig small enough to use for training whether you get a Subcompact 9mm or a .380 Auto. The size difference with the Sig is almost negligible.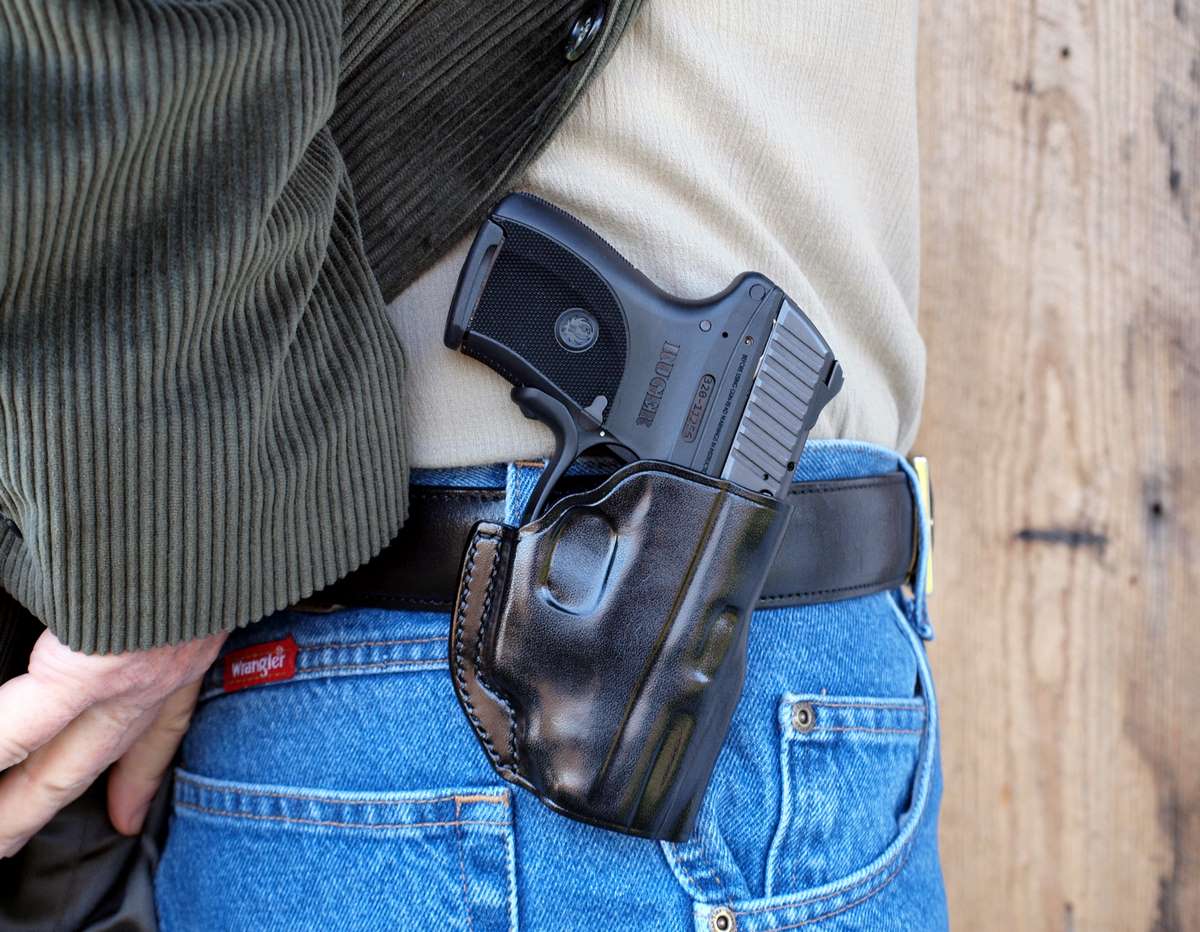 What you have to explore with an air pistol substitute is comfort, practicality, and ability to conceal the gun entirely while still having quick and unimpeded access if a life threatening situation should occur. It may look simple enough in my photos, but it is not. Weather is a major factor which dictates clothing options (though even when it is hot most professionals must still suffer with at least a lightweight sport coat for work dress), and windbreakers are good options over a T-shirt, or just an unbuttoned casual shirt. Depending upon the size of the gun and holster design in almost every situation these options work for EDC. I have done it and can vouch for every one of them.
Chilly weather and winter make it easy, but heavy clothing can also sometimes impeded the time it takes to react and clear your gun from cover. Conversely, there are a lot of clothing options for CCW that take concealed carry into their design, but that is for another time.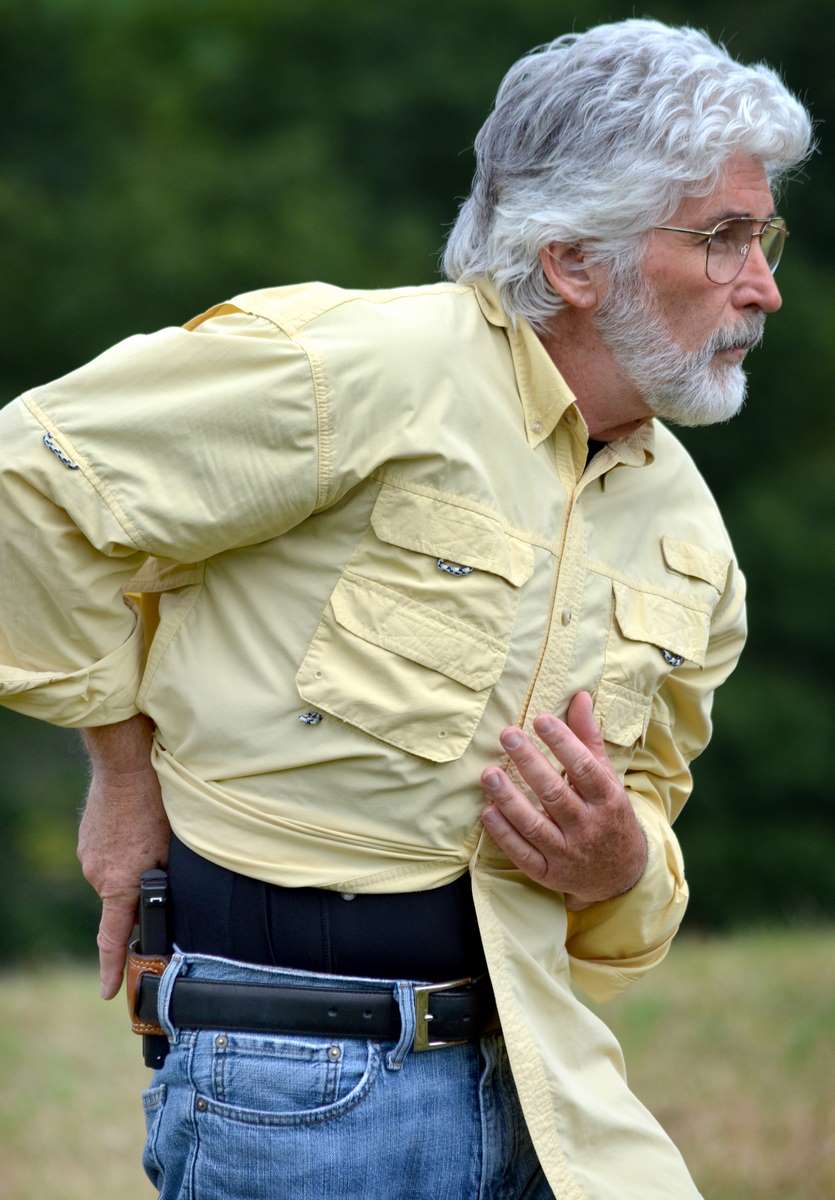 My first scenario is another based on experience. Carrying a full-size or Compact handgun in a belt holster is not difficult and why I chose the Glock 17 Gen4 CO2 model because it falls somewhere in between. Depending upon your build; tall, medium, or short, and this is not gender specific, long waisted or short, combined with weight and body mass, where you position the holster around your waist is crucial. The structure of the holster is also critical if it is not injection modeled or Kydex, which almost always add less mass around the gun than a comparable quality leather holster. Leather has advantages, too, and many designs are as trim as injection molded models.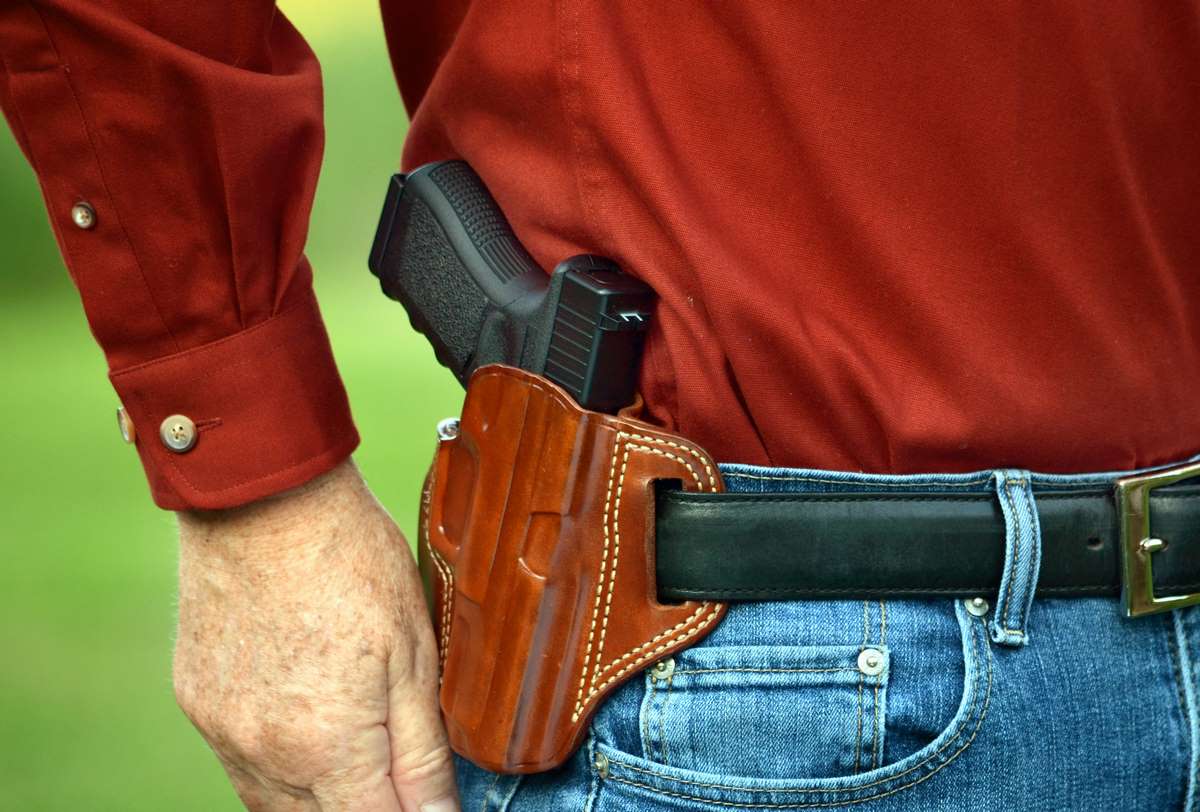 How you belt the holster around your waist is also important. Depending upon the placement and number of belt loops on your pants you can bring a belt holster closer to the body by running your belt through the back loop of the holster, then through a belt loop on your pants and finally through the front loop of the holster. This will cinch it closer and also allow a little fore and aft adjustment without compromising the fit. This is handy when transitioning from standing to sitting, whether to an office chair or behind the wheel of a vehicle. This can effectively allow you to shift the gun and holster from a 3 o'clock to a 4 o'clock position or vice versa as proves most comfortable. The less of the gun you feel against your side the better for comfort, more so if you are short waisted. Again, tried and proven in my experience. This combination naturally works best with a smaller gun.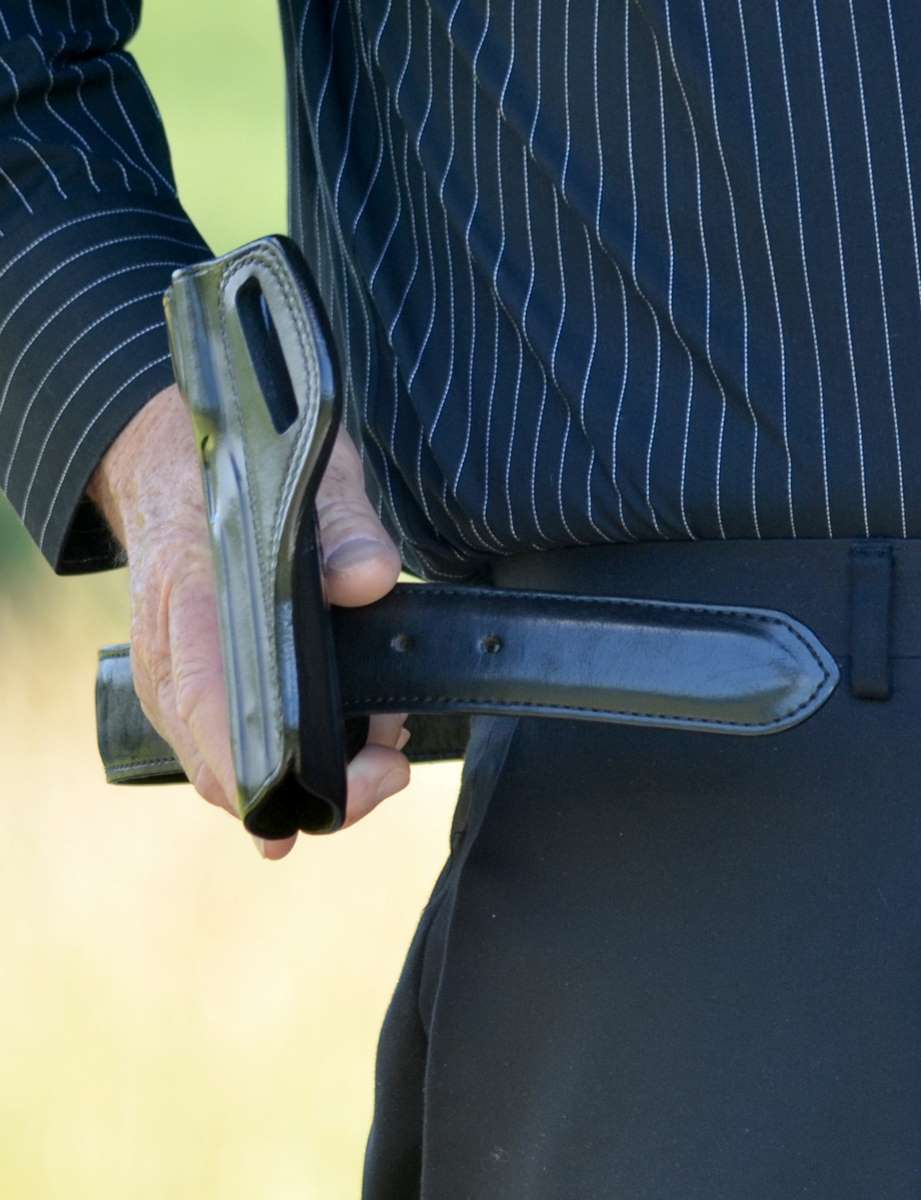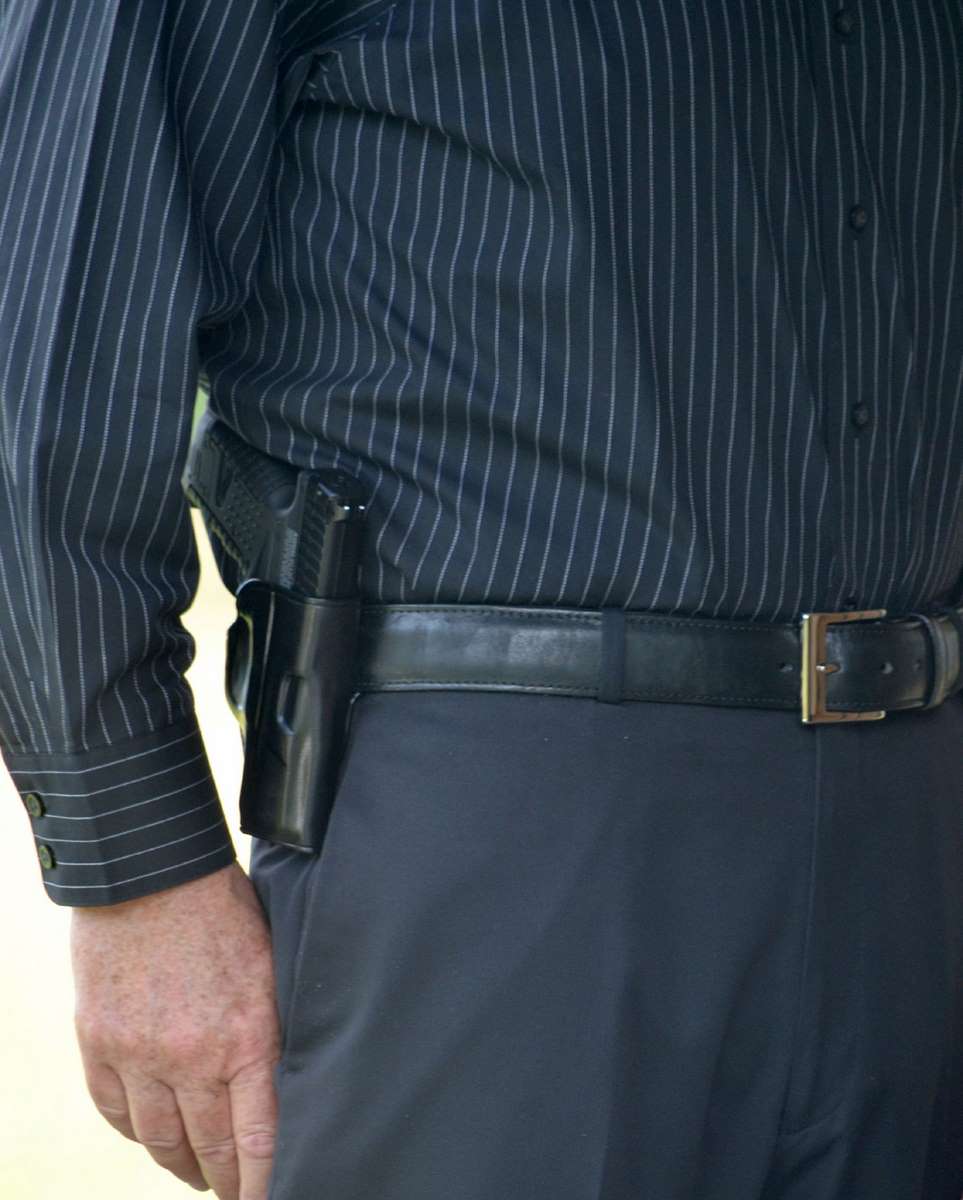 When this is done with a gun like the Glock 17, sitting options are more emphatic because the grips are more likely to press against the lower ribcage when sitting and if you are short waisted more so. I'm in the latter category and holster position along with holster style is crucial. The Galco Model CVS226 injection molded holster I have pictured with the CO2 model is one of the better choices. It is thin, and has a natural curve to the holster that keeps the gun close to the body and easier to cover. Of course, what works for me may be a total fail for you, and I have some other options in the photos, but the basics for all of them are the same. If it isn't comfortable, eventually you will stop wearing it.
In Part three we'll wrap up with some carry, drawing, presentation and re-holstering exercises. And remember, this is only important if you are seriously considering concealed carry, otherwise, enjoy your choice of air pistol and holster, because fun beats comfort and practicality!
A Word about Safety when Training
With realistic CO2 models, you must observe the same common sense rules as with an actual cartridge-loading firearm since they are indistinguishable from the air pistol. Do all CCW carry and drawing practice away from others and always with an unloaded gun, until you have become proficient and are ready to advance to drawing and shooting practice on a shooting range or your own private property. And never practice CCW carry in public without a carry permit, even with an air pistol. These are just good, common sense rules to follow for training with airguns.