Optics
Dialing in your objective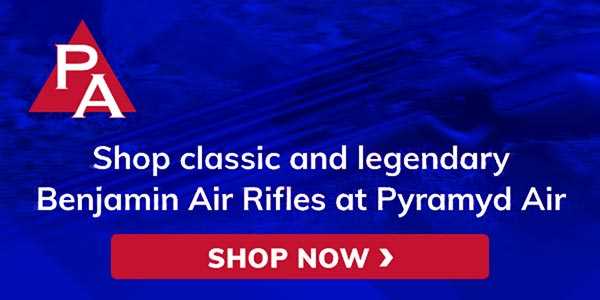 By Dennis Adler
Airguns can be anything from inexpensive plinkers for punching holes in tin cans and paper targets to Olympic competition pistols. Somewhere between those two extremes are blowback action semi-auto air pistols and BB or pellet cartridge loading revolvers. These are excellent training guns, and even suitable for .177 caliber competition (with models like the Tanfoglio Gold Custom) but a far cry from the pre-charged pneumatic (PCP) competition .177 caliber (4.5mm and 5.5mm caliber) target pistols on the market, which are an entirely different level (in operation and price) than 12 gr. CO2-powered semi-autos and revolvers. The difference with guns like the Tanfoglio Custom and Gold Custom, the S&W TRR8 and Dan Wesson air pistols, for example, is that they all have cartridge-firing counterparts and the .38/.357 magnum, 9mm and .45 ACP models have been in the hands of world champions. They also have the advantage of being equipped with optics, and that very same advantage crosses over to the air pistols, in fact, as I will point out in a couple of examples, you can use the very same optics for training with air as are used in competition.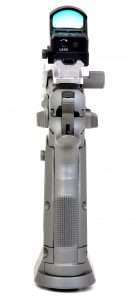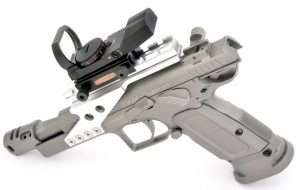 Practice at competition level is ongoing no matter what the shooting sport or discipline. With cartridge-firing semi-autos and revolvers you need a place to shoot year round. If you are fortunate enough to live in a rural area and have enough property, you can shoot on your own outdoor range, but unless you live where it doesn't snow, you run into seasonal limitations and that means you end up at an indoor shooting range. Aside from the costs of ammo, travel, range fees (memberships at many), and other ancillary costs (been there, spent that), practice can be expensive, especially for entry level and beginning competitive shooters. Airguns provide a buffer by allowing the majority of shooting skills to be practiced with matching CO2 powered pistols, and you can do it in your own basement or garage, or wherever you can pace off at least 25 feet and ensure a safe shooting zone and backstop. All of the air pistols shown are .177 caliber counterparts to cartridge firing competition models, and all share the ability to use comparable or identical optics.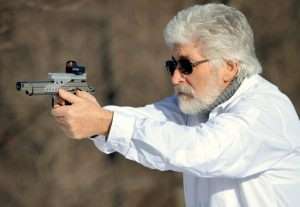 One of the best choices today is the C-More STS and STS2; these are used in competition and on tactical pistols, and can be just as easily mounted on a blowback action .177 caliber semi-auto or revolver.  There are many other high quality optics on the market but I happen to have a C-More STS, so that's the example being used. Most of the pistol optics like the C-More are of similar design.
Optics Options
If you are staying with air, the options for good quality optics built for airguns and also for use on .22 LR pistols are abundant. I particularly like BSA optics because they are well built and affordable. Walther also has some excellent optics for airguns along with Truglo and UTG but they are not engineered to be used on heavy recoiling large caliber handguns.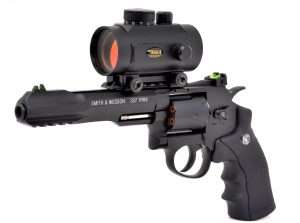 Optics built for competition shooting with 9mm, 10mm, .45 ACP, .38 Special, and other large calibers, are stronger and designed for the heavier recoil, and though they cost substantially more (more than the cost of the airgun they're mounted to) they can be used on both, and in the long run, the consistency attained by using the same optic on training and competition guns is worth the price.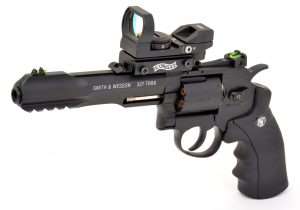 Why add optics?
In Bianchi Cup, USPSA, IPSC, and ISSF (which includes 10 meter air pistol competition) optics are permitted depending upon the Division, and optics can range from small red dot sights like the C-More to large red dot pistol scopes. In comparison, there are very good scopes built for air pistols that will do the job for training.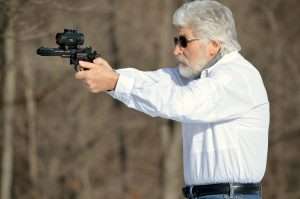 For airgun training and shooting practice with optics the majority of optics have a red dot or multi-reticle settings (like the Umarex MRS), while other have both red and green dot reticles. This is similar to the choice between red and green lasers, and the basics are the same. Pistol and rifle laser sights are Class 3R (visible red and green) and both have the same 5mW (milliwatt) output. The difference is that a red laser beam has a 650nm (nanometer) wavelength, while a green beam laser ranges from 510 to 535nm and appears brighter to the human eye in daylight. Where a red laser may be hard, if not impossible to pick up in bright light at 15 to 25 yards, a green laser will still pinpoint its target. This is less an issue with red and green optical dot sights since the dot is projected within the sight not downrange, so there is no light transmission degradation, but green is still easier to see by the nature of the human eye's ability to distinguish between red and green.
Evaluations
I have tested the Tanfoglio Gold Custom before using the Truglo optic and the TRR8 with the Walther MRS. For this new round of tests, I am going to use the C-More STS on the Tanfoglio and one of my favorites, a BSA RD model which has a large field of view and excellent bright red dot. Tests were shot indoors and fired offhand at 21 feet using IPSC silhouette targets.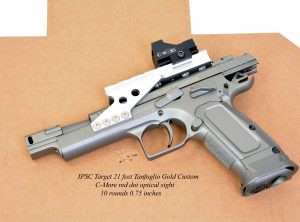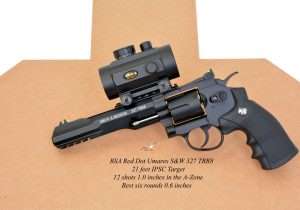 The BSA mounted on the Umarex S&W TRR8 delivered two 6-round groups at 1.0 inches total spread in the A-Zone, with a best six measuring 0.6 inches in one elongated ragged hole and the second group measuring 0.75 inches. The latter was the same measurement for 10 rounds fired from the Tanfoglio Gold Custom using the C-More red dot optical sight. My test groups with the Tanfoglio over half a dozen targets maintained a best 10-shot average of 0.74 to 0.75 inches with the C-More STS.
Overall, for air pistols almost any of the top rated red dot (or green dot like the Walther Competition II), will keep your .177 caliber semi-auto or revolver printing consistent sub 1-inch groups at 21 feet. The use of optics is definitely an advantage, no matter what you are shooting, and the experience gained with air pistols will make your time on the range with cartridge-firing handguns all the more rewarding.