Perchance to Dream
If we had our way
By Dennis Adler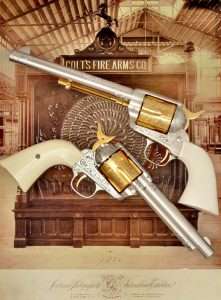 If we were to interpret the meaning of this line from Hamlet in the context of "to have versus to want," then the question is, "is it better to give up than face the troubles?" Not our troubles, but those of airgun manufacturers with a global market. A lot of us are expecting a renaissance in airgun design for the American market, but the Renaissance took place in Europe the first time, and that is where it is happening again, at least for airguns that have the greatest appeal to readers of the Airgun Experience. We covet what we cannot have, it is human nature, and more so the nature of collectors and enthusiasts. What many of us envision as the "next logical step" is, in fact, logical, but it is not always practical, "…ay, there's the rub."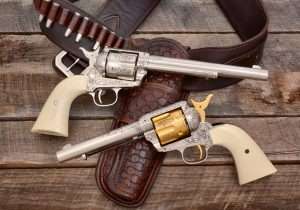 Next month in Nuremburg, Germany, is the annual IWA Outdoor Classics show. IWA is Europe's Shot Show, and as we have all discovered by now, this year's Shot Show did not offer as exciting a variety of new airguns as we had hoped for, but rather the promise of some exciting things to come, mostly in the summer and fall of 2018 headlined by the much anticipated Umarex Glock 19 pistols, (an entry level, non-blowback, stick magazine version to be followed by a blowback action model with its final features as yet undisclosed). Umarex will also have some updates to a couple of existing airguns, but the bellwether for Airgun Experience readers, is a Winchester lever action rifle with BB-loading (and perhaps pellet-loading) cartridges, that load into the receiver the same way as a centerfire model and eject accordingly as the lever is worked after each shot. For western gun enthusiasts, this is nothing short of groundbreaking. Pair this up with an Umarex Colt Peacemaker and, like in the days of the Old West, you have two guns chambered to use the same cartridges. What is missing is a CO2-powered, mule ear side-by-side shotgun that loads two multi BB (or pellet) firing cartridges. Think of larger sized shells with multiple BBs that get a hefty air charge from an 88 gram CO2 cartridge in the stock sending the load down cylinder bore barrels with an effective paper target range of 21 feet to 10 meters. That's a dream worth thinking about. With a shotgun to round out the necessary trio, Three Gun CO2 Cowboy Action Shooting could be a reality, and the technology to make the shotgun already exists within the Air Soft market.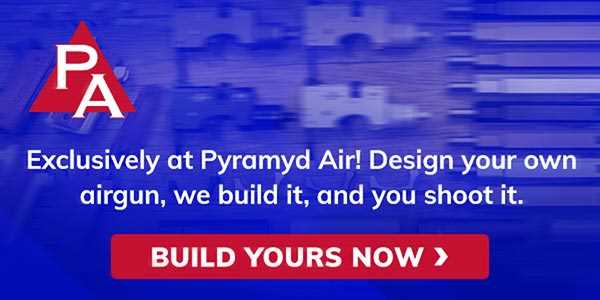 There are countless European CO2 models that never see our shores, some are actually variations of the airguns that do. Why is this? I asked. Importers and manufacturers like Umarex are at capacity with the number of models they now import to the U.S. Those marketing decisions are driven both by consumer demand and the number of retailers (i.e. will Walmart sell it). High dollar CO2 models, custom versions, and other airguns like PCP rifles and target pistols, are for a more dedicated consumer market, and if you are reading this, that's you. That market, however, is 10 fold in size across the pond. That's why there are variations of the Peacemaker we don't have here. Even still, Umarex has not yet expanded the line to include a legitimate Sheriff's Model or a 4-3/4 inch barrel, or better still, a 12-inch Buntline. Not even in Europe, at least not yet.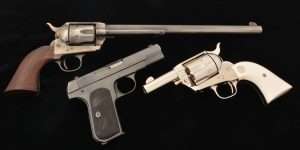 We have been fortunate however, that ASG has brought us the best new CO2 revolvers with its 2017 Dan Wesson line and that Sig Sauer is about to eclipse everyone (again by summer) with a self-contained CO2 pellet magazine and new Sig Sauer models of the P320 and P226 that will have this column humming along all through the middle of the year with tests, comparisons and reviews. That will satisfy many of us, but there are still dreamers among us, myself included, who see an even greater potential without sending airgun manufacturers totally back to the drawing board. Some of the ideas are so basic that it is almost ridiculous, except from the manufacturer's marketing standpoint; that being "can they sell enough to justify another product to manufacture, inventory, and ship?" Can they build it, yes; can they sell enough within a very vertical market segment to justify it? That's the hurdle that every new idea must first clear. That we are finally going to get a lever action rifle that works like a real lever action rifle, loads like a real lever action rifle and uses the same BB cartridges as the Peacemaker pistols, is what clearing that hurdle looks like.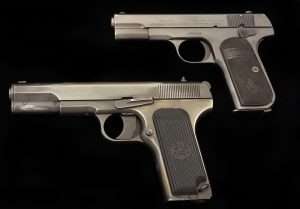 What comes out of the IWA Show next month is a not a preview of what we may see here in 2018 or even by 2019, but rather technology that could make some of our "dreams" realities in the years ahead. It is only a little over three years since the first BB cartridge-firing Peacemakers were introduced and look how far we have come. Can we really carp about models sold in Europe that we can't get here? You bet! Speak louder, there are people listening. Air Venturi will have some groundbreaking new models through their partnership with American armsmaker Springfield Armory that will thrill every Airgun Experience reader. And that will begin to happen this year.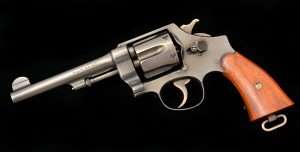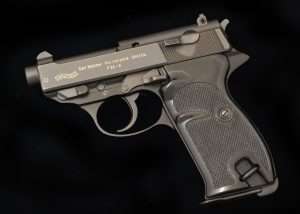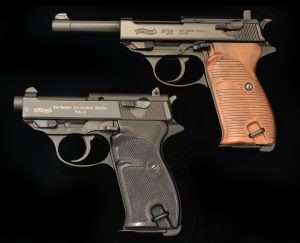 I know I have never used this column as an editorial platform before and I'm not actually going to do that now. All of the ideas that you have shared with me about new models, models that pique your interest as enthusiasts and collectors are possible. Some so simple that I can't begin to accept the manufacturer's excuses for not doing them other than there simply isn't enough demand to do so, that even comes down to importing existing variations of guns they already import! But to wrap up, here are five real centerfire models that many of you have been clamoring for as CO2 versions, some that could be done with very little effort on the part of manufacturers, and a couple that are almost clean sheet of paper projects. But, so was every new CO2 model out there today, the Webley MK VI, Colt Peacemaker, Mauser Model 712 Broomhandle, even the Model 1911. Here are five that could be done if manufacturers are willing to take these same bold steps once again.