Pocket Pistol Roundup Part 1
The CO2 subcompacts
By Dennis Adler
"Pocket Pistol" is an incredibly old terminology that dates back to the Old West, actually, even further if you consider Henry Deringer's small, single shot pocket models which were introduced in the 1830s, and small pistol designs by famous armsmakers like Christian Sharps (of Sharp's Rifle fame), who managed to put four barrels into a pocket-sized pistol, and of course, Samuel Colt, whose first production revolver, the c.1836 No.1 Paterson, was small enough to fit in the palm of your hand! "Pocket Pistol" is a term that has been liberally thrown around for a very, very long time.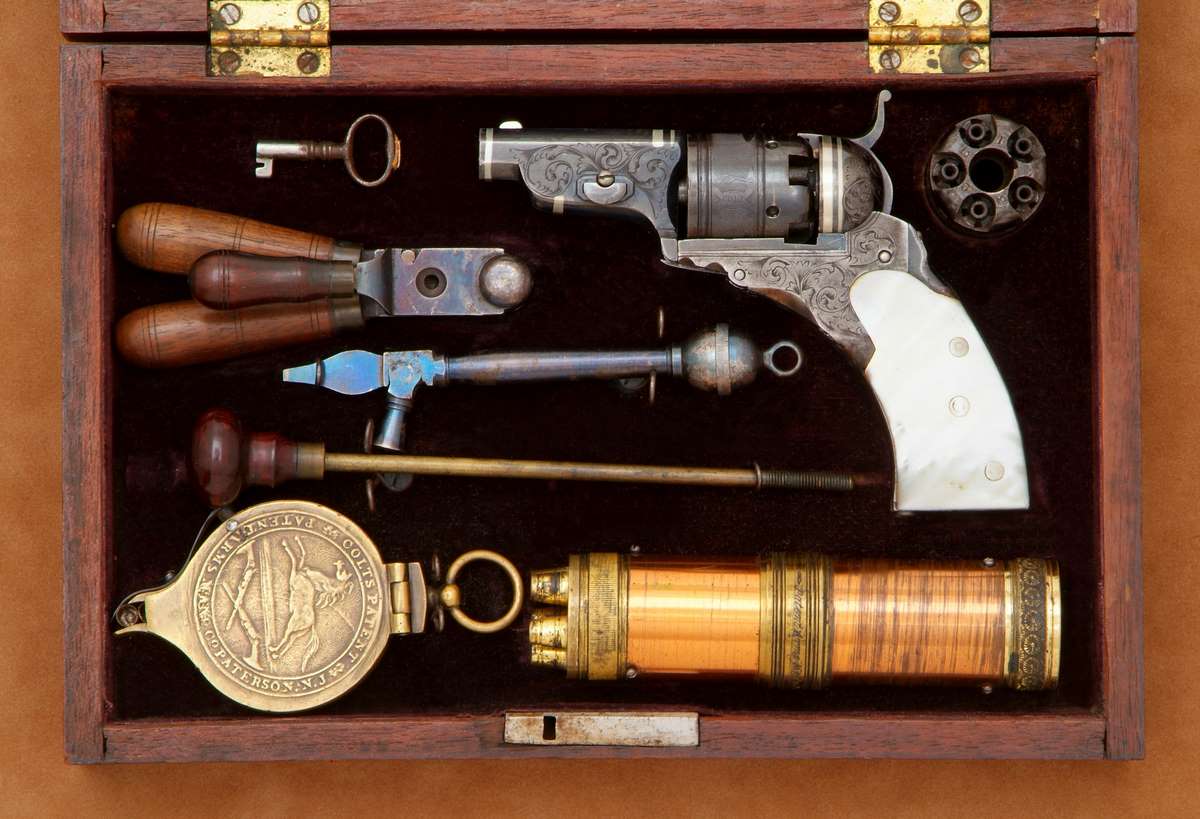 It is fair to say that Samuel Colt invented the pocket pistol as a revolver. His 1836 Paterson No. 1 was new to a world dominated by single shot pistols, and was not as well received as Colt had hoped. Production of the tiny pocket model ended in 1839 after roughly 490 guns had been manufactured and then it took until 1846 for them to sell out. Of course, Colt had larger models in .36 caliber which were a success, but his first company in Paterson, New Jersey, nevertheless went into receivership in 1841 and the remaining Colt models were sold by John Elhers, who purchased the company's assets. Colt's fortunes would be realized in 1847 with the new .44 caliber Walker revolver, and by 1855 he had established the Colt's Patent Fire-Arms Mfg. Co. Interestingly, after building the .44 caliber Walker and 1st Model Dragoon, his next gun was a pocket pistol, the Model 1848, chambered in .31 caliber.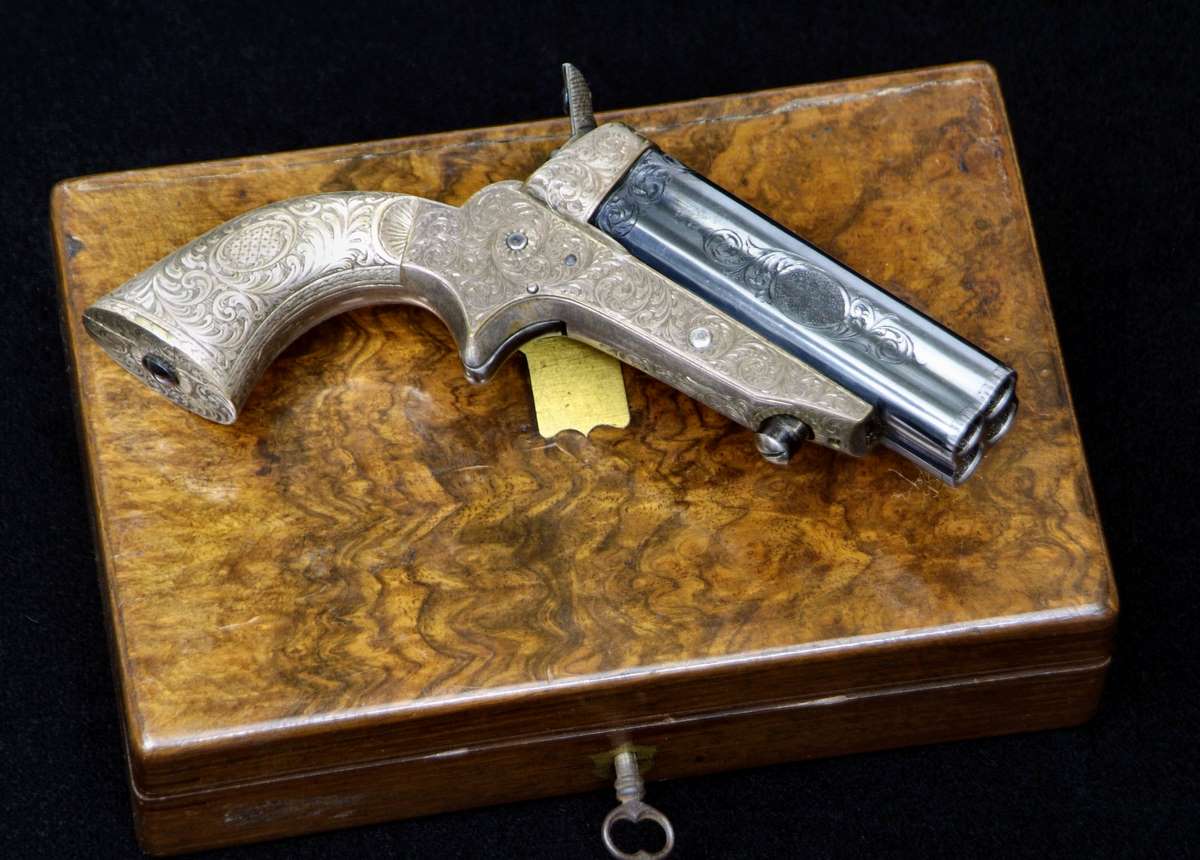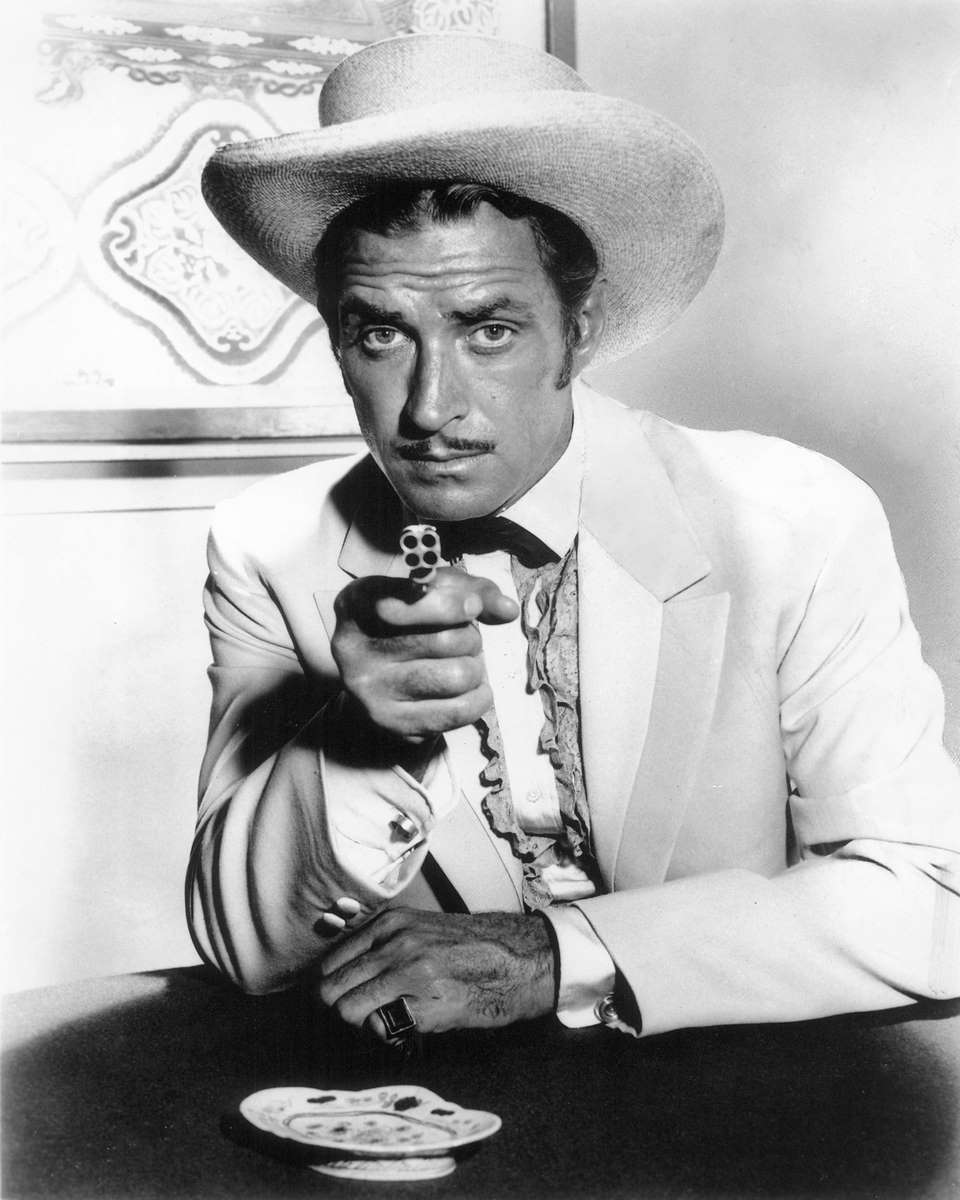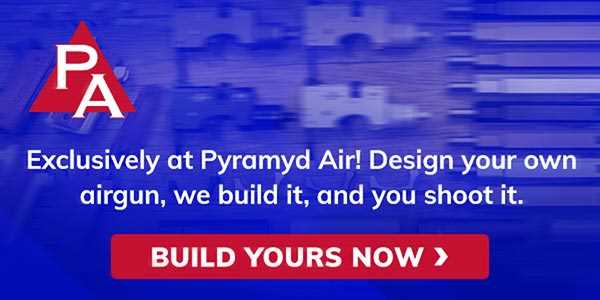 Small guns in variously sized pockets
The further back in time you go, the larger pockets become. That's one you have probably never heard before, but it is true; jacket, trouser, and vest pockets were considerably larger 150 years ago, even into the early 20th century. Many pocket pistols in the past, though small, were better suited to the pockets of the era. I am, of course, referring to revolvers, until the early 1900s when small semi-autos like the .25 caliber Colt Hammerless Vest Pocket Pistol came into use for discrete personal protection.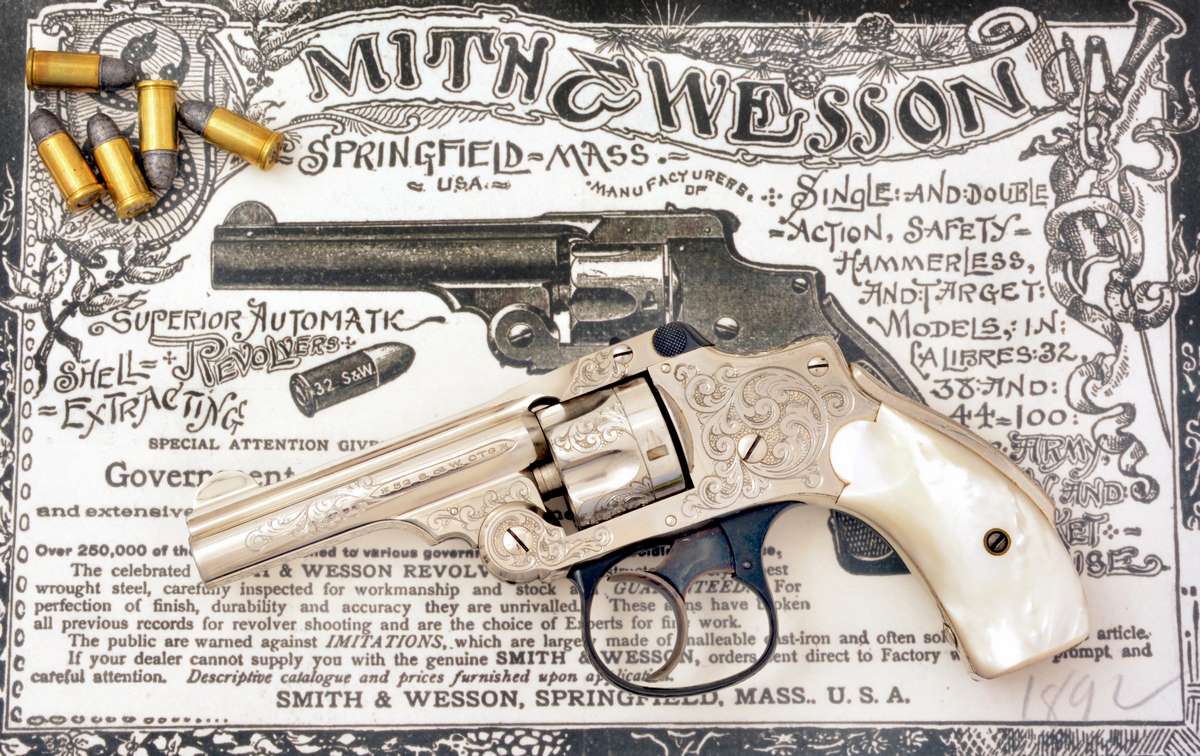 Later in the 20th century you get to models like the 1930's Walther PPK and Soviet Makarov (Russia's c.1951 Cold War era counterpart to the PPK), and other small guns in calibers like 9mm Browning (.380 ACP, which date back to Browning's design for the Colt Model 1908 Pocket Hammerless, a gun that was small for its time). For revolvers, the .38 S&W caliber was among the most successful. Browning's .32 ACP (designed in 1903) and .380 ACP (1908) for pocket-sized semiautomatic pistols were the most practical throughout the early to mid 20th century, along with comparable European calibers like 9x18mm (equivalent to the .380), 7.63×25mm Mauser, and 7.65mm (equivalent to .32 ACP).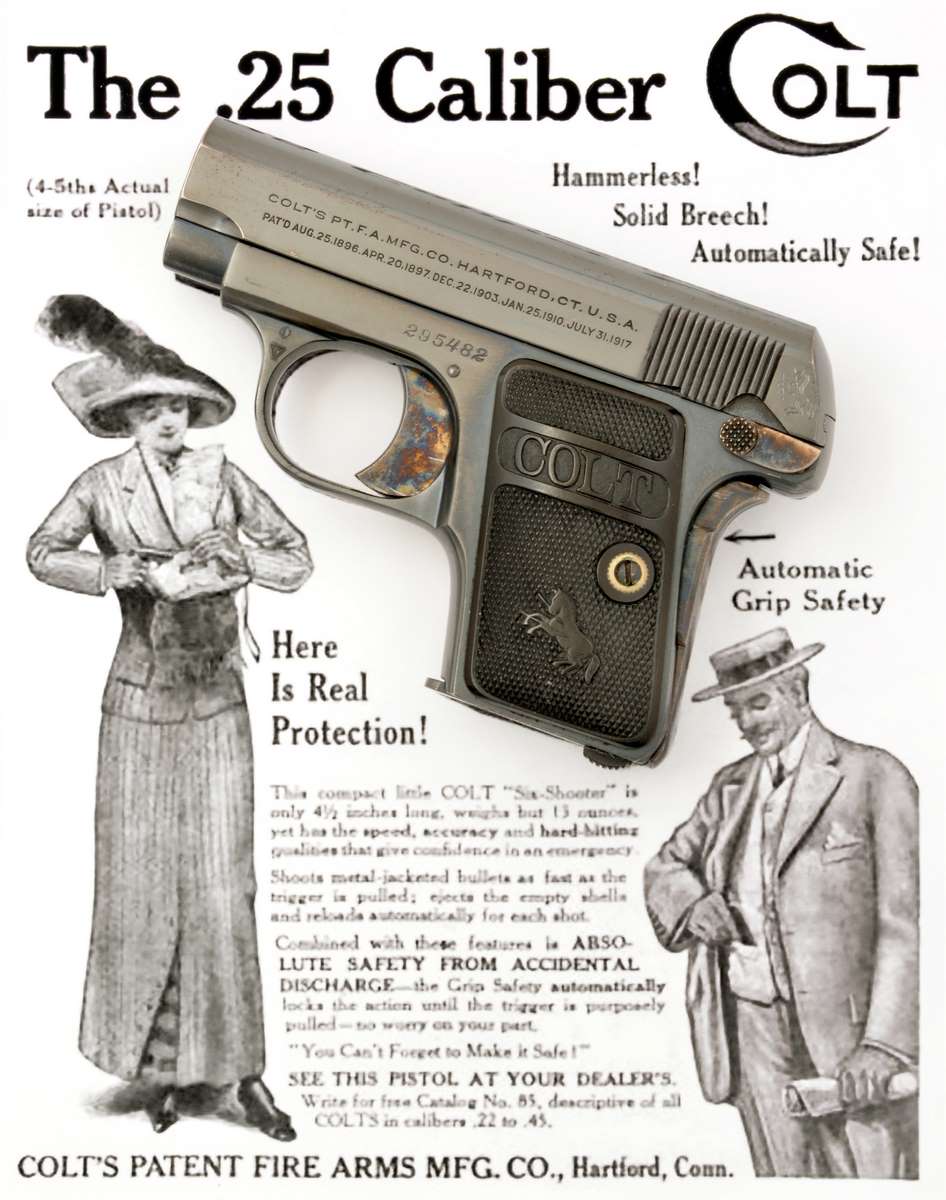 The Air Pistol Connection
Much of this leads to some fairly authentic early 20th century and more current semi-autos that have been recreated as CO2 model in what can be regarded as the "Pocket Pistol" category.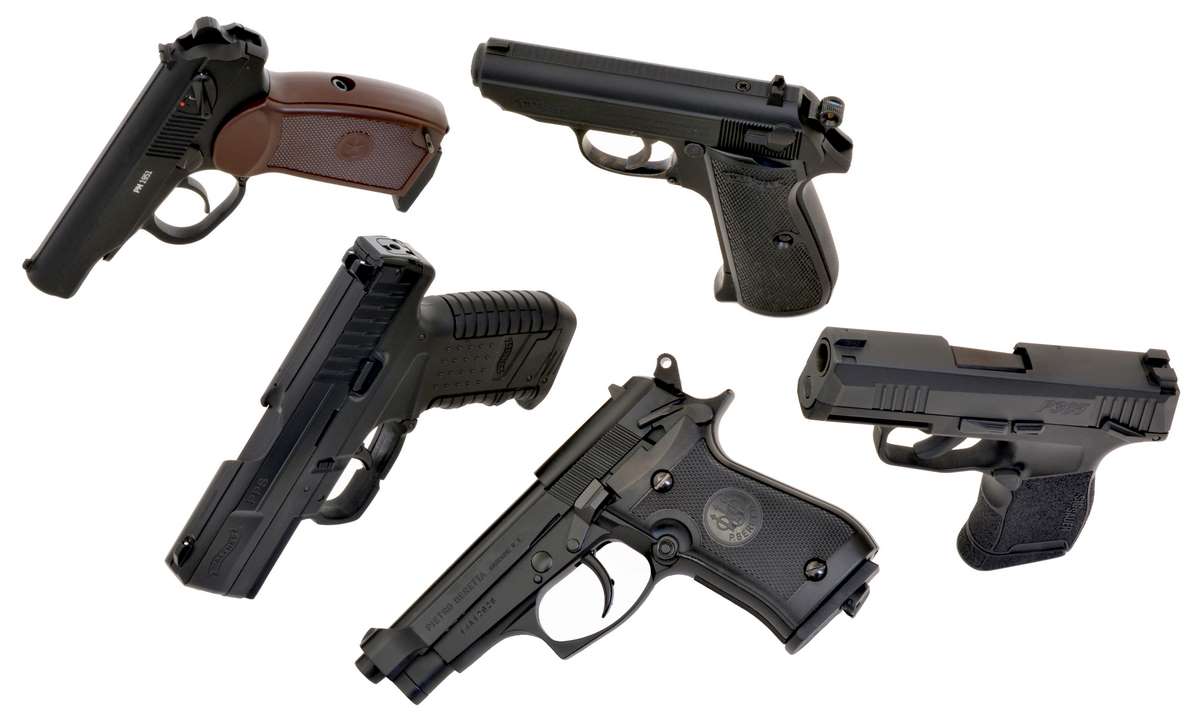 It is a fairly short list headed by the Umarex Walther PPK/S, the first blowback action CO2 model – an anemic BB pistol that still has its allure – the Makarov (PM 1951), which had been recreated by Gletcher and Umarex in two models, the Umarex Beretta Model 84FS, Umarex Walther PPS/PPS M2, and most recently, the Sig Sauer P365 (which shares its velocity anemia with the old Umarex PPK/S, but delivers it in a much more authentic looking package). These are the smallest blowback action models overall and fall into the pocket pistol category from the 1930s to the present. I know someone is saying, "Why not put the Dan Wesson 2-1/2 inch revolver in this group?" The large grips blow it out of contention, but these five semi-autos stack up quite nice, literally.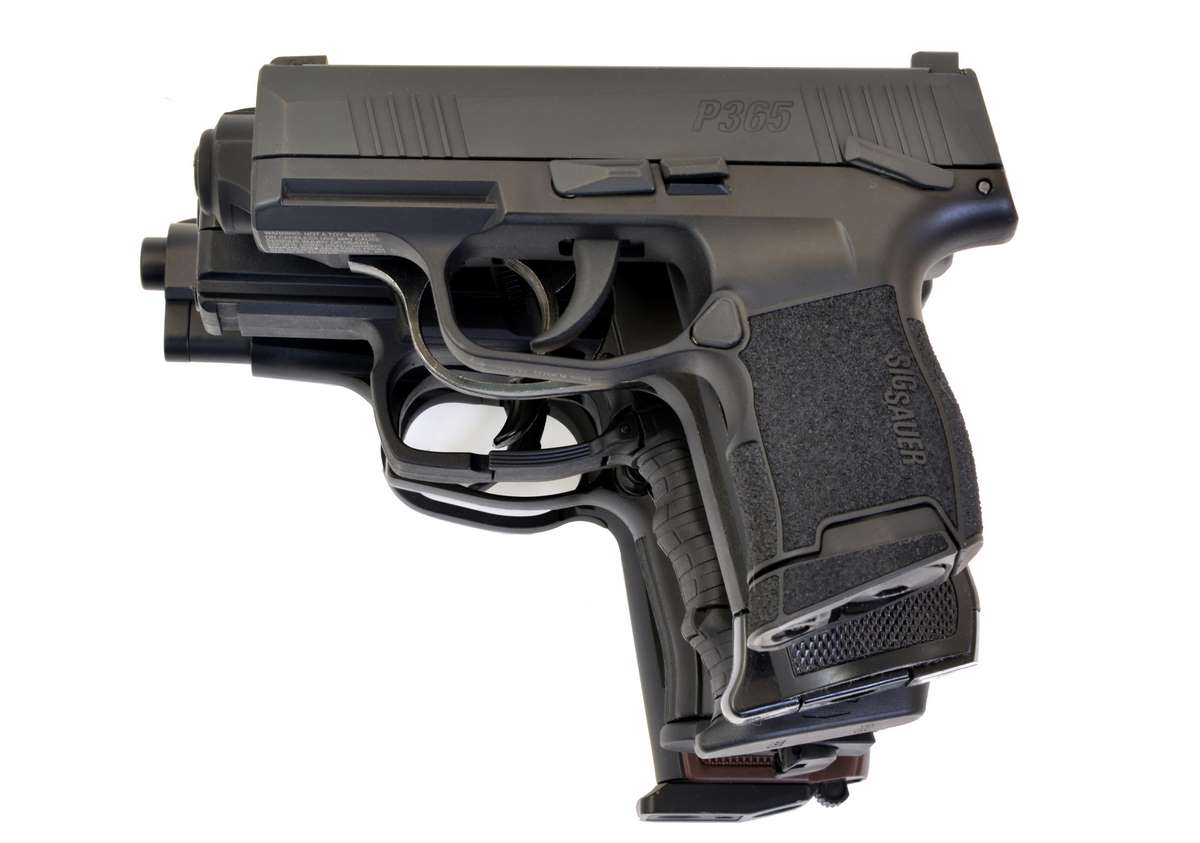 In Part 2, I will run a model by model comparison to find the best overall CO2 "Pocket Pistol" on the market.